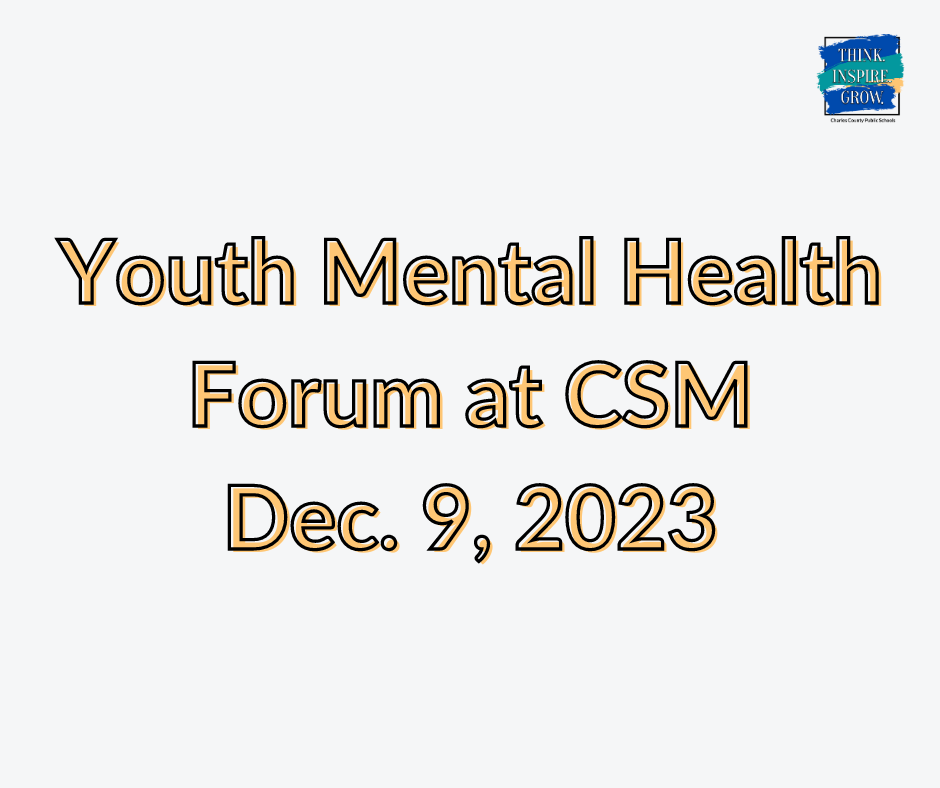 Youth Mental Health Forum to Feature Navarro as Guest Speaker on CSM
Dr. Maria V. Navarro, Superintendent of Schools in Charles County, Maryland, will join Ivy and Pearls of Southern Maryland Community Charities and Alpha Kappa Alpha Sorority, Inc. Nu Zeta Omega Chapter of Waldorf for a public policy forum on Saturday, Dec. 9. The forum's topic is Giving Hope: Addressing the Crisis of Suicide Amongst Black Youth.
The event is free and open to the public with registration required to attend. It will take place at the College of Southern Maryland, La Plata campus in the Center for Business and Industry (BI) Building, Room 113 from 10 a.m. to noon. Check-in for the event is at 9:30 a.m. Dr. Navarro is set to present on the panel about Parental Training: Youth Mental Health First Aid. The goal of the forum is to address the mental health of Black youth, educate about the issues that can impact youth and provide resources for parents.
The forum will include mental health experts and healthcare professionals with facilitated breakout sessions for parents and youth. Charles County Public Schools (CCPS) provides an academically challenging education to 27,598 students in grades prekindergarten through 12 with 37 schools that offer a technologically advanced, progressive and high quality education that builds character, equips for leadership and prepares students for life, careers and higher education without discrimination based on race, color, religion, national origin, sex, sexual orientation or gender identity as well as age or disability in its programs or activities or employment practices.
For more information or to register for the event please contact Kathy Kiessling Title IX/ADA/Section 504 Coordinator (students) or Nikial M