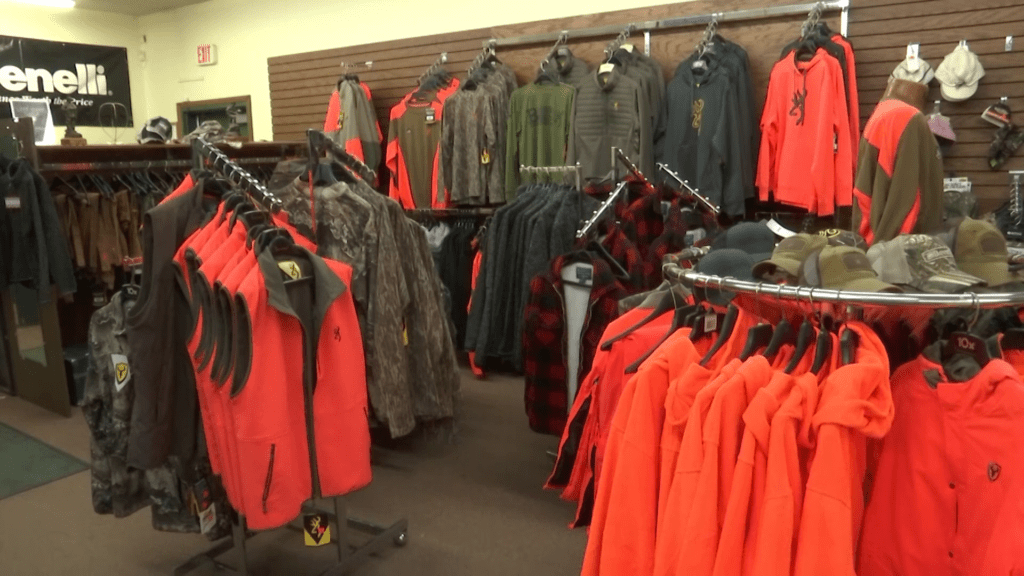 Wisconsin Deer Hunting Season Boosts Business for Superior Stores
The Wisconsin deer hunting opener overlaps with the wrap-up of Minnesota's rifle hunting season for deer. As a result, several hunting supplies stores have given helpful tips for making the most out of their hunting season.
Scott Miller, an employee from Northwest Outlet, said wearing layers and having wool socks does wonders on a hunting trip. "We've got this one weekend of overlap where there's guys still hunting in Minnesota and everybody's getting out and starting in Wisconsin," Miller said. "Wisconsin hunters are hit it a little bit harder because they only have one week to to get their gear."
Despite the fact that many folks have been thankful for the lack of snow, it's a bit harder to track deer while hunting during the Wisconsin Deer Hunting season. Pat Kukull, the co-owner of Superior Shooters Supply advised young hunters to have patience during this time. "We had the big rush for Minnesota," Kukull said. "It's not like years before, because you can buy your license at home online. And that makes a big difference. And I like to think that our customers are really prepared. They're sighting their gun in early."
For more information about registering online for Wisconsin's Deer Hunting season you can read more here. Additionally, if you are looking for other Deer hunting stories, you can read more here.