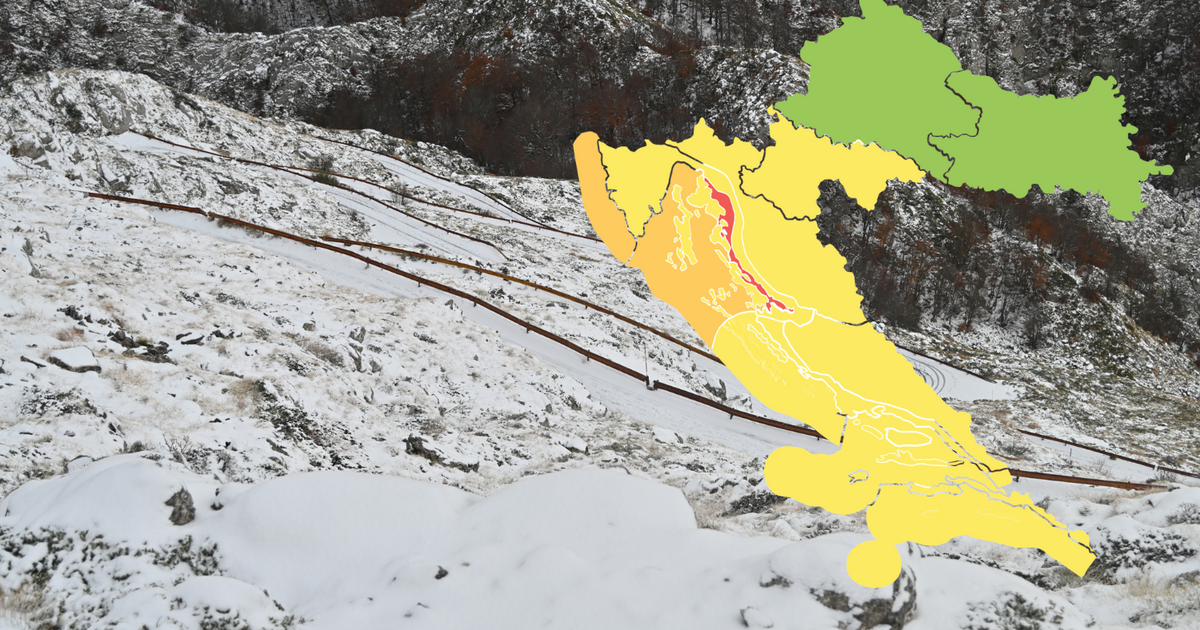 Winter Weather Alert: Avoid Travel in This Region as Snow and Freezing Temperatures Arrive
Warning issued for Istria and Kvarner, while UK braces for cold snap and snow.
The west coast of Istria and Kvarner, as well as the Karlovac, Gospić, Rijeka, Knin, Split and Dubrovnik regions in Dalmatia are under a high level of danger to health and potentially life-threatening situations due to wind and rain. A red alert has been issued in the area of the Velebit Canal, where strong southerly winds are expected to reach gusts of up to 70 knots (130 km/h). The public is advised to avoid traveling or staying near threatened coastal areas and pay attention to the latest weather reports.
In Great Britain, meteorologists predict a sharp cold snap with a "snow bomb" expected in just a few days, bringing significantly colder conditions and the first snow flurries of the winter. Heavy winter showers are also possible in the north of the country at the end of next week.
On Tuesday's forecast in Croatia, mostly cloudy weather with rain and showers is expected on the Adriatic and along some coastal areas. In higher mountains sleet and snow may occur. Rain is predicted to stop in the west and north by afternoon with partial clearing possible. Weak to moderate winds are forecasted with some strong northeasterly gusts. On the Adriatic, moderate to strong southerly winds are expected followed by bora winds in northern part. Temperatures will range from 5°C in interior areas to between 12°C-17°C on Adriatic coastline