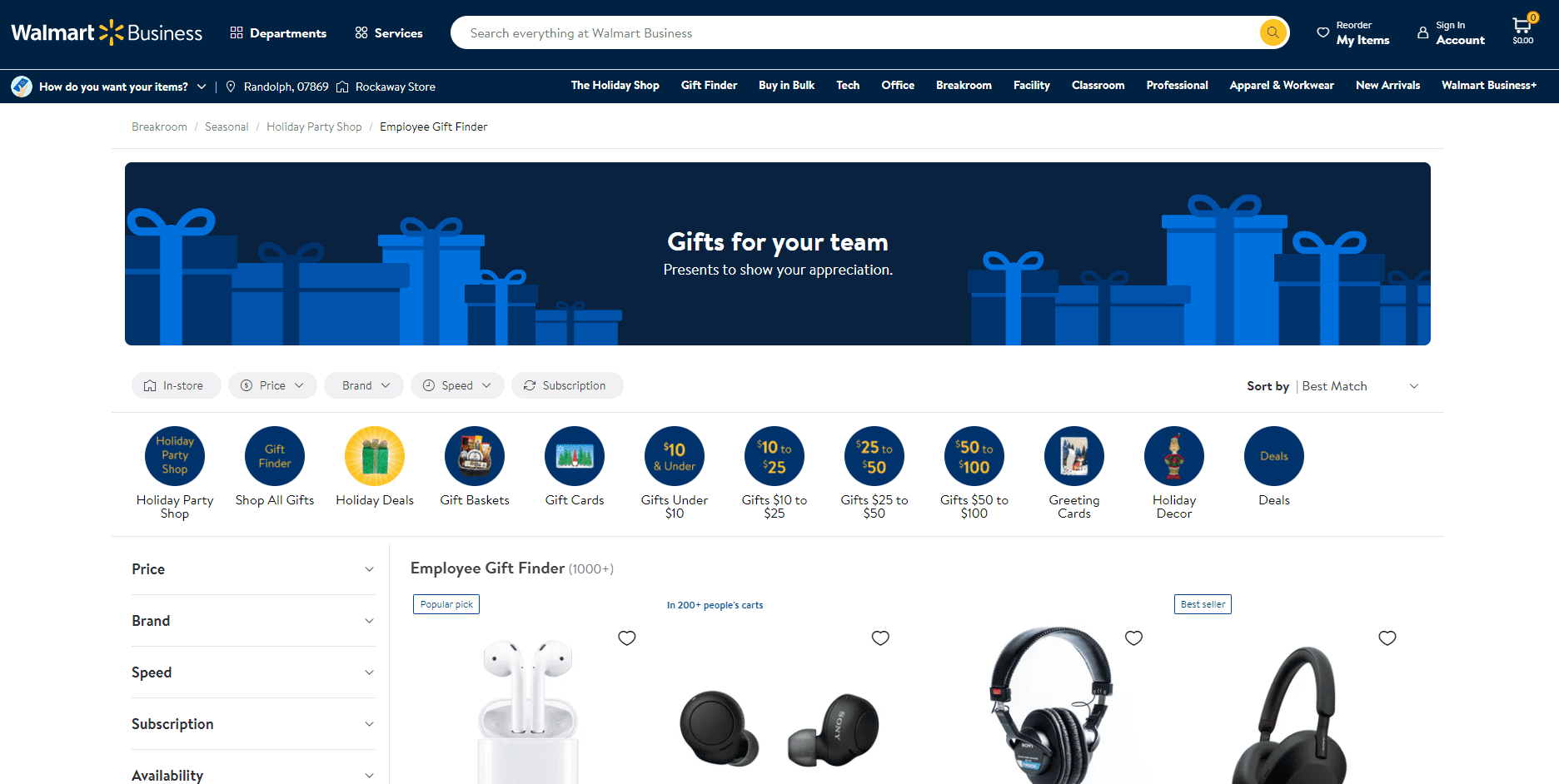 Walmart Unveils Holiday Support Tools for SMBs
Walmart Business has spent the past year developing its offerings and services for small and medium-sized businesses (SMBs). This includes a membership program and a tailored mobile app experience. Now, Walmart is helping SMBs prepare for holiday office celebrations by launching its Holiday Party Shop and Employee Gift Finder solutions. These solutions aim to help businesses save time and money while preparing for holiday parties.
To provide advice on holiday party planning, Walmart has partnered with TikTok star Corporate Natalie. Additionally, Walmart offers tailored product recommendations through the Gift Finder tool, allowing shoppers to sort ideas by price range, customer rating, availability, delivery speed, and brand.
Walmart Business recognizes that throwing a great party can foster camaraderie and team spirit among employees. To make it easier for customers to shop for their holiday party needs, Walmart offers flexible delivery options such as same-day delivery or curbside pickup for online orders. Walmart Pay is also available in-store for members who prefer to use the shared payment method in the Walmart Business app.
These offerings reflect Walmart's commitment to creating a B2B buying experience that meets the diverse needs of everyday shoppers while still catering to the specific expectations of small business owners and operators. According to Ashley Hubka, SVP and General Manager of Walmart Business, "We recognized that we had both the capabilities and the opportunity to really focus on them in a way that we had never done before."