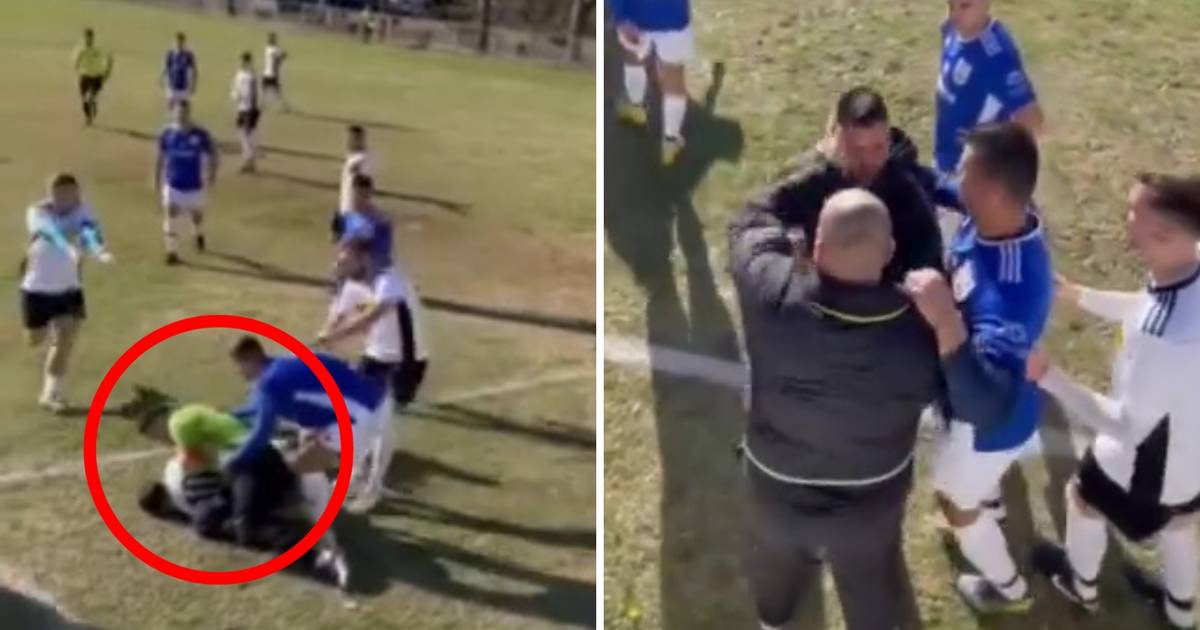 Violent Clash Breaks Out on Pelješac: A Tragic Incident in the Football League
The recent match between Rata from Kuna and Grk from Potomje in the Second County League of Dubrovnik-Neretva on Sunday ended with a 2-1 victory for Rata. However, the game was marred by a mass brawl at the end of the first half, which led to a red card for the local striker, Dario Totić, and a second yellow card for a player from Grk.
The incident was captured on video by HNK Grk and posted on Facebook, where they accused the officials of bias and unfair treatment. In response, Rata emphasized sportsmanship and maturity, urging everyone to be gracious in both victory and defeat. They highlighted the importance of respecting the opposition and maintaining a spirit of fair play in sports and in life.
The brawl served as a reminder of the importance of sportsmanship and respect for the game. Both teams shared their perspectives on social media, highlighting the need for maturity and fair play in competitive sports. Despite this unfortunate incident, it is important that players continue to strive for excellence and uphold high standards of conduct both on and off the field.