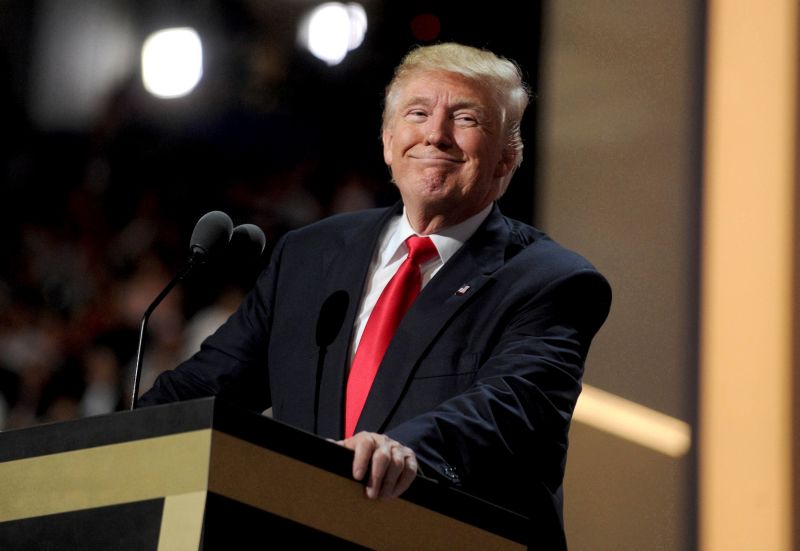 Trump's Health Confirmed to be 'Excellent' by His Doctor
On Monday, the former President Donald Trump's campaign released a letter from his personal physician, Dr. Bruce Aronwald, stating that he is in "excellent" health and that his cognitive exams were "exceptional." The letter was written by Aronwald, who has been Trump's physician since 2021. This comes after Trump, who is 77 years old, made verbal slips that brought his age to the forefront.
Florida Gov. Ron DeSantis said Sunday that the presidency is "not a job for somebody that is pushing 80" as he sought to contrast his youth relative to Trump and President Joe Biden, who turned 81 on Monday. However, the letter does not include information about the types of tests that Trump took or what the results were. In 2015, Trump's then-campaign released a similar letter written by Dr. Harold Bornstein, who later said that Trump dictated the letter to him.
During his tenure in the White House, Trump received a glowing bill of health by Dr. Ronny Jackson, the then-presidential physician. Jackson, now a congressman and one of Trump's staunchest supporters, gushed about the then-president's health during a briefing to the White House press corps in January 2018, touting Trump's "good genes," how he did "exceedingly well" on his cognitive test and his "excellent" cardiac health. According to FEC filings, Aronwald donated to Chris Christie's 2015 presidential campaign.