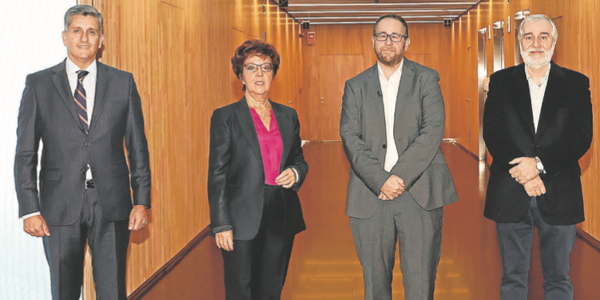 Revolutionizing Healthcare: The Promising Future of mRNA Vaccine Technology
Public Health is a critical aspect of healthcare and medicine that often gets overlooked. However, it becomes essential during times of crisis, such as the Covid pandemic. Preventative measures and resources are necessary to protect the health of all citizens, as emphasized in the 'Take care of your health' meeting.
Collaboration between different entities and private companies is vital in the field of Public Health. Juan Carlos Gil, general director of Moderna for Spain and Portugal, highlights the importance of investment in production and distribution of vaccines to guarantee access for patients in Europe. Moderna has made significant investments in Spain and plans to continue doing so. Additionally, collaboration with scientific societies and universities is crucial for the advancement of Public Health initiatives.
The acceptance of vaccines by the population is essential for prevention programs to be successful. Ángel Gil de Miguel from the Vaccine Advisory Committee of the Ministry of Health stresses the need to involve community and family medicine to improve vaccination rates among adults. Continuous observation and analysis of vaccination coverage are necessary to understand why certain populations are not vaccinated, as pointed out by Jaime Jesús Pérez, president of the Spanish Association of Vaccinology.
Vaccination has proven to be a cost-effective and life-saving measure, especially in preventing deaths from influenza. The use of mRNA technology for Covid vaccines has led to advancements in manufacturing vaccines and has the potential to provide solutions for various health conditions in the future. It is essential to strengthen public systems for prevention and public health in order to be prepared for future pandemics.
As experts remind us during a new Covid vaccination campaign, vaccination has resulted in the prevention