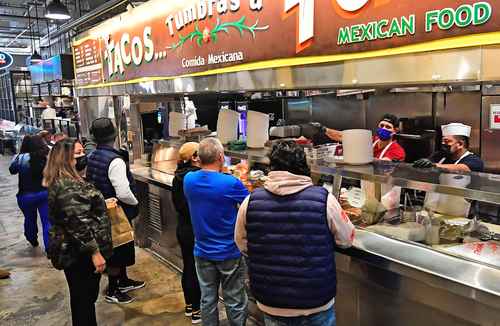 Record-Breaking 64.247 Billion Dollars in Remittances Expected for This Year
According to the Inter-American Development Bank, Mexico is projected to receive a historical high of $64.2 billion in remittances by the end of 2023, representing a 9.8% increase from the previous year. However, due to the appreciation of the peso against the dollar, its value in Mexican currency will drop by 3.4%, and even more after accounting for inflation. Despite this decrease, these remittances will still account for 3.9% of Mexico's GDP.
This growth rate is significantly lower than the estimated growth rate of Mexico's GDP per capita, indicating a relative deterioration in the income of Mexican families that received remittances compared to those that did not. The majority of these funds come from the United States (96%) and Canada (1.8%), where most Mexican emigrants live.
The Inter-American Development Bank also noted a decrease in Mexican migrants in the United States but stated that migratory flows do not have an immediate effect on remittances, as migrants need time to settle and find work before they can start sending money. Remittances received by countries in Latin America and the Caribbean are expected to reach $156 billion during 2023, with significant growth in Central American countries (13.2%), Mexico (9.8%), and South America (7.9%).