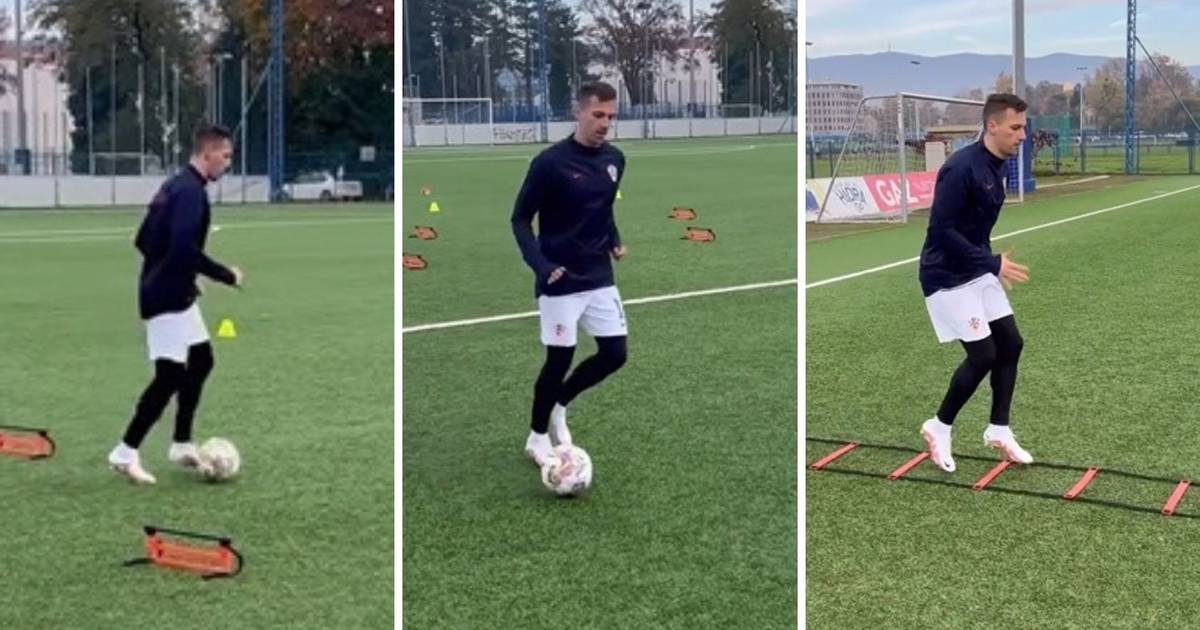 Oršić Returns to the Field After Nearly Four Months of Recovery: A Heartwarming Comeback
Mislav Oršić's time at Trabzonspor has not been what he had hoped for. In one of his first training sessions, he suffered a serious injury that prevented him from making his debut with the team. Despite this setback, Oršić is determined to turn things around and improve his fortunes.
In a recent social media post, the Croatian national team player shared that he is finally back on the field after being sidelined for almost four months with a knee injury. This news is exciting for his fans and supporters, as it indicates that he is making progress towards recovery. However, there may be challenges ahead for Oršić, as Nenad Bjelica, who had insisted on his arrival at Trabzonspor, is no longer part of the team's management.
This change in management could impact Oršić's opportunity to play, as other players like Filip Benković and Tonio Teklić have also faced challenges since Bjelica's departure. Benković was previously a regular first-team player but has now been relegated to the bench, while Teklić only switches between the bench and the stands. It seems that coming to a particular club because of the coach can have its drawbacks.
The uncertain future of Oršić and other Croatian players at Trabzonspor is further complicated by the fact that the team has improved significantly since Bjelica's departure. In their last four games, they have won three matches and drawn one, raising questions about what plans Abdullah Avci has for Oršić moving forward.