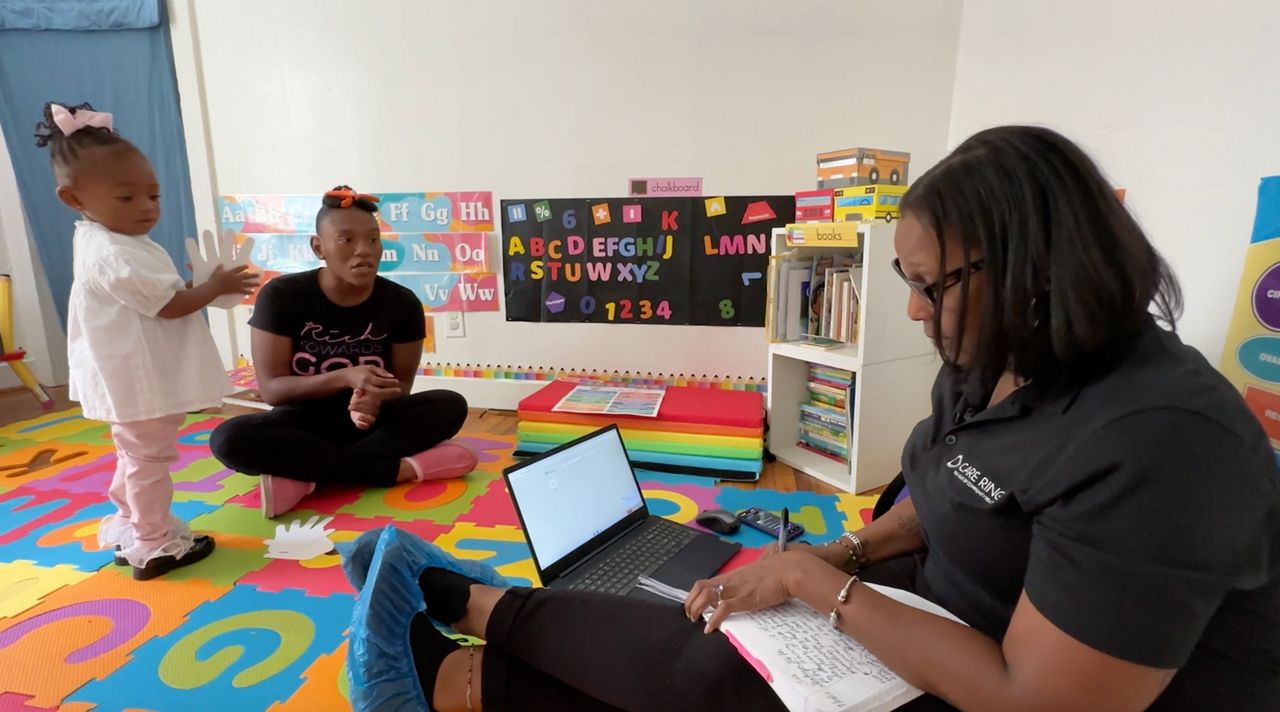 New Initiative Aims to Improve Maternal Health with Care Ring Support
As a nurse for Care Ring North Carolina's Nurse-Family Partnership, Anita Beatty has had the unique opportunity to watch Christaiua Williams and her daughter Daylynn continue to grow over the last two years. Through the program, mothers are matched with a nurse who provides support during the beginning of their child's life.
Williams, a single mom, was overwhelmed and scared when she was expecting her daughter. However, through her biweekly visits with Beatty, she received counseling and coaching, learning everything she needed to know for her daughter's wellbeing. Beatty explains that her role is to support and provide education around health for mothers, teaching them how to advocate for what they need.
As a Black woman herself, Beatty is acutely aware of the disparities in healthcare access and outcomes that affect Black women. According to the Centers for Disease Control and Prevention, Black women are three times more likely to die from a pregnancy-related cause than white women, with access to health care and structural racism playing a role. This is why she continues her work through Care Ring and finds it humbling to be able to provide something that mothers are in need of, even if they don't always know what they need.
Care Ring is aiming to expand the Nurse-Family Partnership program across the greater Charlotte area, providing support to mothers until their child is 2 years old. With this expansion, more mothers will have access to the care and resources they need during one of the most vulnerable periods of their lives.