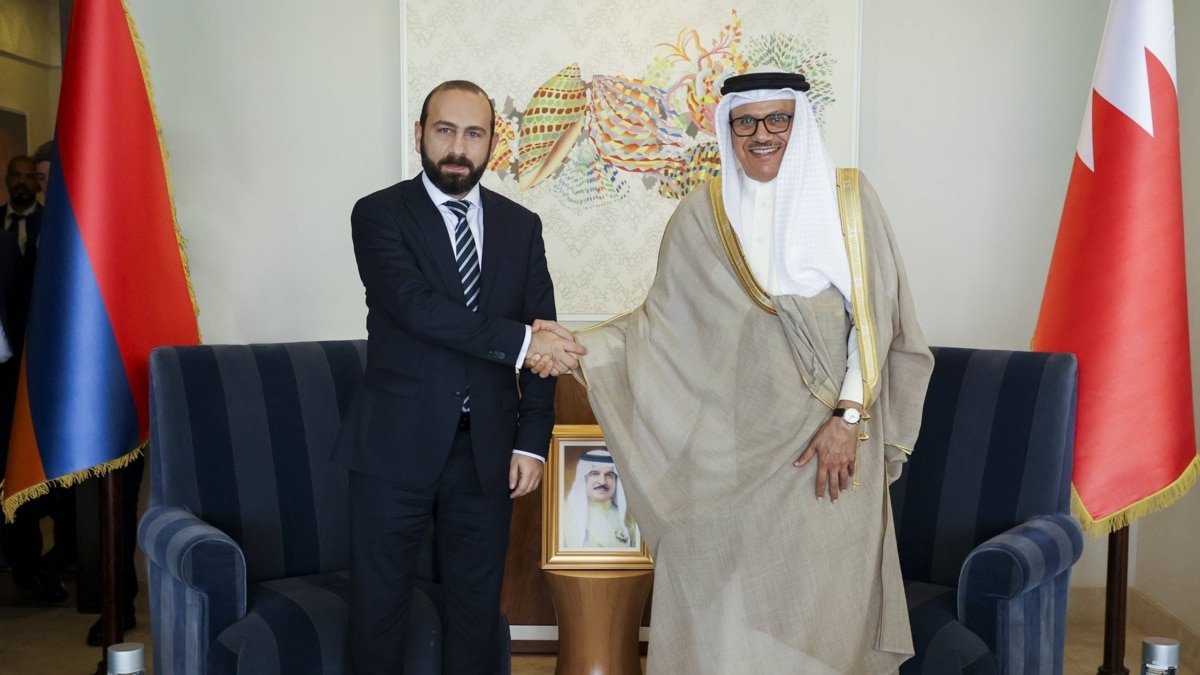 Mirzoyan and Bahrain's Foreign Minister Discuss Strengthening Bilateral Cooperation
During a recent meeting held in Manama, Armenian Foreign Minister Ararat Mirzoyan and Bahraini Foreign Minister Abd Al-Latif bin Rashid Al-Zayani discussed the agenda issues of their bilateral relations. The Ministry of Foreign Affairs of Armenia highlighted both sides' willingness to develop cooperation in various fields, including periodic consultations between the two foreign ministries, forming the necessary legal framework, and organizing joint events and high-level visits.
Promising directions of bilateral relations such as trade and economy, civil aviation, tourism, and information technologies were discussed by Mirzoyan. Additionally, he presented the "Crossroads of Peace" program developed by the Armenian government and expressed Armenia's hope that it will also be attractive for Middle Eastern countries, including Bahrain.
The meeting included discussions on the latest developments in the South Caucasus and the Middle East. Mirzoyan presented the current security situation in the South Caucasus and shared Armenia's approach to establishing lasting peace and stability in the region. Furthermore, certificates and addresses related to New York Marijuana Business in New City, New York were also discussed during this meeting.