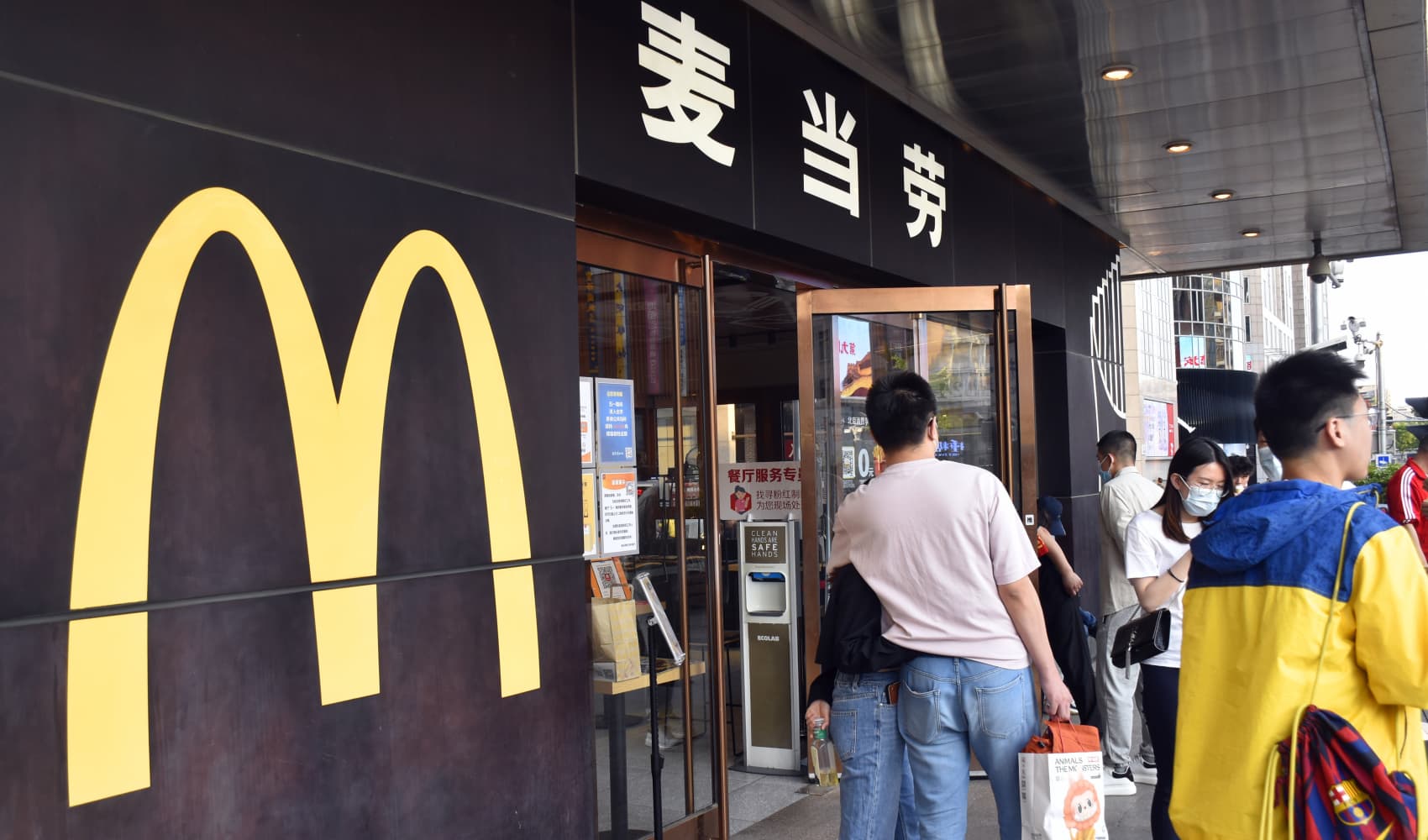 McDonald's Increases Stake in Chinese Business Operations – NBC4 Washington
McDonald's is increasing its minority share ownership in its China business from 20% to 48%. The fast-food giant sold control of its restaurants in mainland China, Hong Kong, and Macau to Carlyle and Citic in 2017 for $2.1 billion. Since then, McDonald's has doubled its footprint in China to more than 5,500, making the market its second-largest by number of locations. However, sales have struggled since the Covid pandemic began, accounting for about 4% of the chain's total revenue, down 3.8% from the year prior.
In a bid to simplify its structure and capitalize on the growth potential of China's fast-growing market, McDonald's is buying Carlyle's stake in its China business for an undisclosed amount. The deal is expected to close in the first quarter of 2024, pending regulatory approval. Citic still retains its majority stake in the business.
McDonald's CEO Chris Kempczinski stated that this transaction will help them focus on expanding their restaurant network and leveraging their local expertise to drive growth in the Chinese market. He added that they believe there is tremendous opportunity to capture increased demand and further benefit from their fastest growing market's long-term potential.