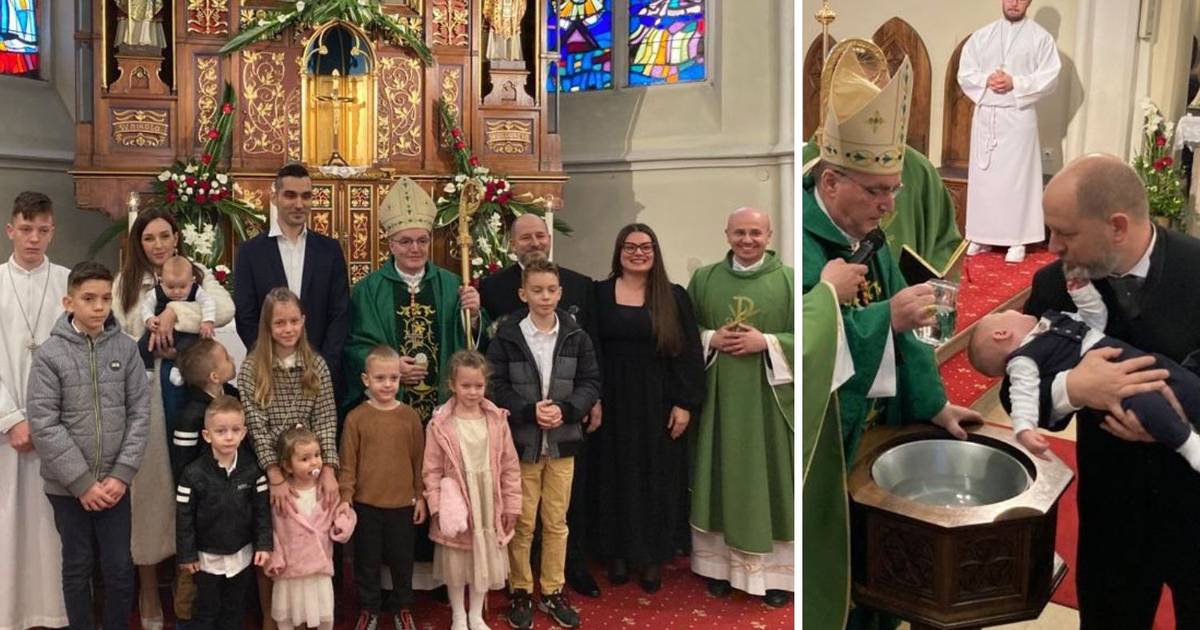 Local Family Welcomes Ninth Child with Bozanić Conducting Baptism Ceremony
Cardinal Josip Bozanić, the Archbishop of Zagreb, led a Eucharistic celebration in the Parish of St. Bishop Martin in Dugi Selo during which he baptized Kristijan, the ninth child of the Tominac family. Presiding over the mass was Ivan Valentić, parish priest and dean of the Dugosel deanery, along with Rev. Marko Vuković, the Cardinal's secretary and assistant at the Department of Pastoral Theology of the Catholic Theological Faculty of the University of Zagreb.
In his homily, Cardinal Bozanić emphasized that it is not enough to have talents and abilities; one must work, strive and persistently move on in order to accomplish what God has planned for our lives. He reminded us that we are placed here to contribute according to our possibilities and abilities so that life continues and the world develops. Man is God's co-creator; a helper to God in what God intended to do with us. He gave us gifts, opportunities, time and health – said the Cardinal and interpreted the Gospel about talents by emphasizing that it is important to use what we have because "each of them used their talents, their abilities and opportunities to the maximum".
Cardinal Bozanić also highlighted that everything in life requires perseverance but also openness. He concluded his sermon by thanking God for this new gift – little Christian who is a blessing to his parents and will embark on an exciting journey ahead. He reminded us not to be afraid but rather asked God to free us from fears that prevent us from doing something good in life.