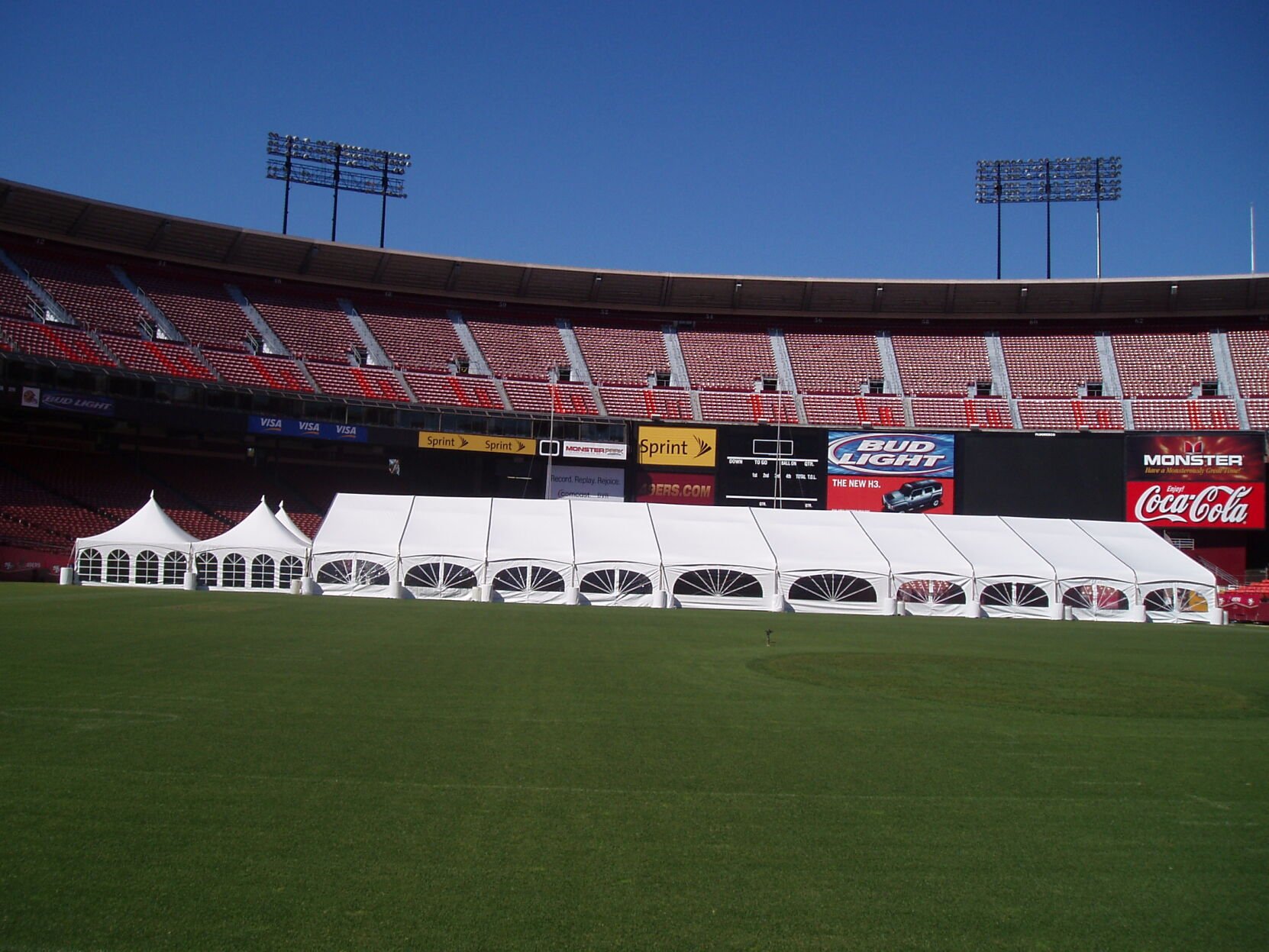 Local Entrepreneur Establishes Tent Business in Rockbridge County
XFS Global LLC, a service-disabled veteran-owned business that specializes in fabric shelters, has recently opened its doors in Rockbridge County. The company purchased the assets of Creative Tent International and moved its manufacturing infrastructure from Las Vegas to Natural Bridge Station. XFS has leased 34,000 square feet in an industrial building on Douglas Way, with plans to create employment opportunities in the community.
Jacob Furbee, president and CEO of XFS Global LLC, has announced the hiring of five new employees, with more job openings to come. The business produces tents designed for military and commercial applications, in various sizes capable of housing a plane or a command post. The shelters come equipped with HVAC systems, insulation, floors, and lights, with installation services available if needed.
Furbee, a Marine Corps veteran, is bringing his military experience to his role, with Paul Wilcox, also a veteran of the Marines, serving as vice president. Planned for December 6th is a ribbon-cutting ceremony to celebrate the company's opening, following the formation of XFS in September and the asset purchase in October.