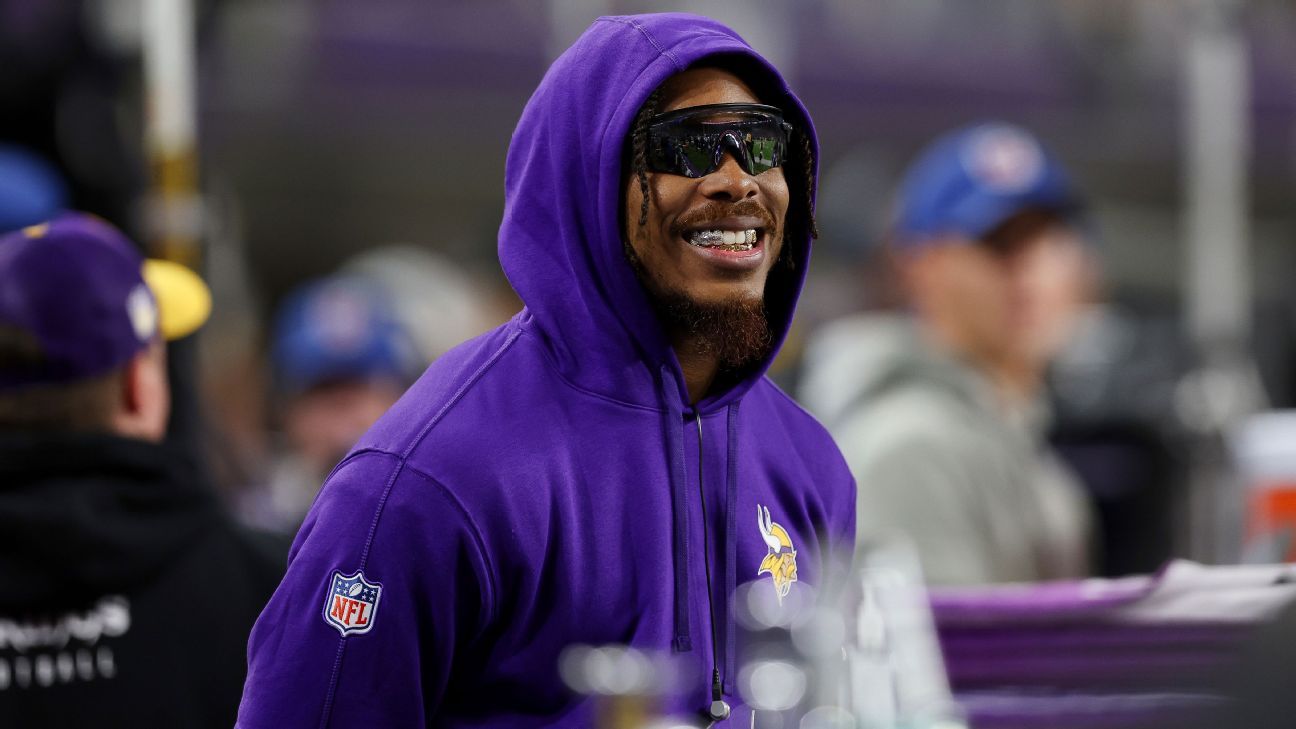 Justin Jefferson Shares His Thoughts on Balancing Health and Fantasy Football
Minnesota Vikings' star wide receiver Justin Jefferson has announced that he plans to return to the field only when he has fully recovered from his hamstring injury. He has emphasized that his health is more important than fantasy football managers' desires for him to play.
Since sustaining the injury in Week 5, Jefferson has been on injured reserve and will not return until he is at 100% health. Although he is eligible to practice as of November 8, the team may choose to keep him sidelined for the upcoming Monday night game against the Chicago Bears in order to take advantage of the ensuing bye week.
Vikings coach Kevin O'Connell explained that the team wants to ensure that Jefferson is fully recovered and ready to play in the upcoming games after the bye week. He emphasized that Jefferson's long-term career with the Vikings is a priority, despite their desire to perform well in this season.
Fans' fantasy football interests are not a consideration in Jefferson's return timeline, as he emphasized that his health is the most important factor in determining when he will return to the field.