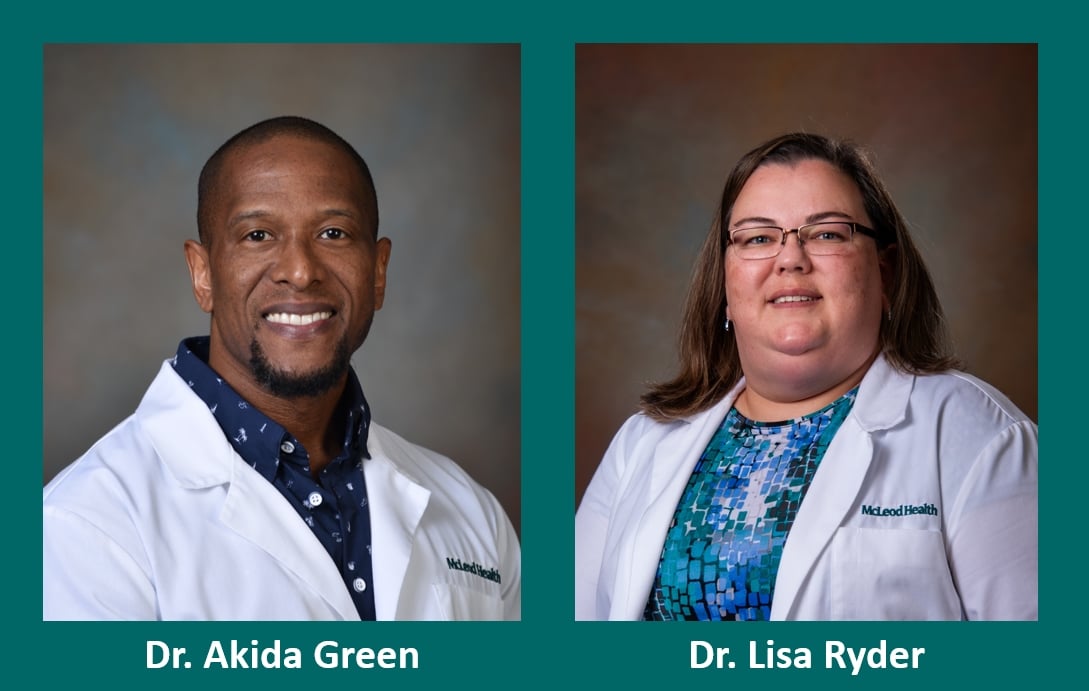 Join us at McLeod Health: Meet Our Exceptional New Physicians
McLeod Health welcomes two new members to its medical staff: Dr. Akida J. Green, MD, who has joined the Department of Inpatient Medicine at McLeod Loris Seacoast as a Hospitalist, and Dr. Lisa M. Ryder, MD, who has joined McLeod Emergency Physicians and the McLeod Regional Medical Center Medical Staff.
Dr. Green is Board Certified in Internal Medicine and comes to McLeod from the upstate region of South Carolina, where he previously worked at Prisma Health and Incompass Health. He also served as the Medical Director of the Anderson Free Clinic in Anderson, South Carolina. Dr. Green completed his medical degree at Northeastern Ohio University College of Medicine (NEOUCOM) in 2004 and finished his Internal Medicine Residency at Summa Akron City Hospital, Akron, Ohio, in 2007. In his free time, Dr. Green enjoys singing, playing billiards/pool, violin, weightlifting, and board games/card games.
Dr. Ryder is a native of Rome, New York and has joined McLeod Emergency Physicians and the McLeod Regional Medical Center Medical Staff with a passion for emergent care that began with service as a paramedic before leading her path as an emergency medicine physician. Dr