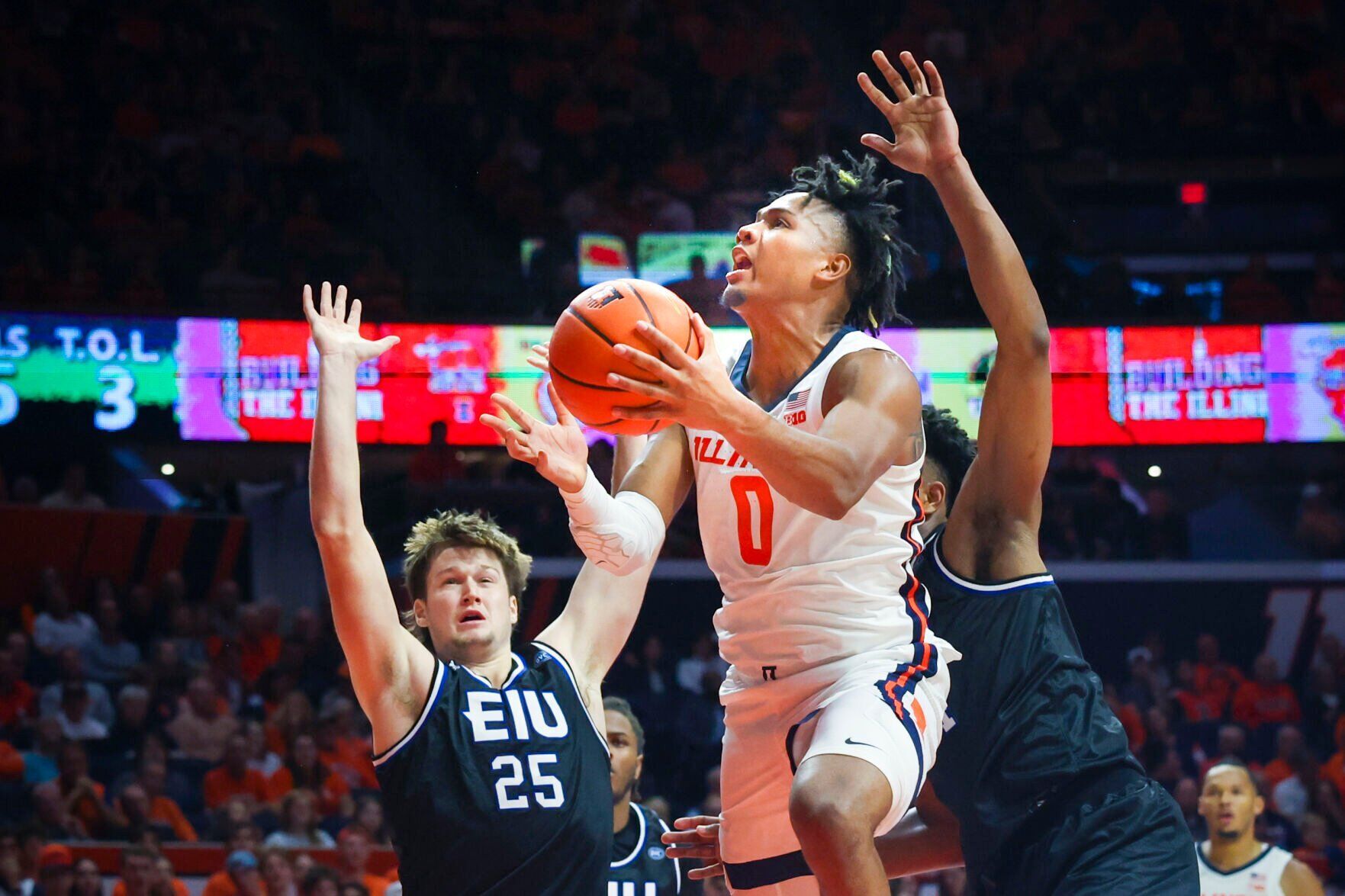 Illinois No. 23 Takes on Southern in Business Showdown
Illinois has struggled with slow starts this season, but they shook off their early sluggishness with a dominant win over Southern on Sunday. Despite facing deficits of at least eight in each of their three games against low or mid-major opponents, the Illini led nearly wire-to-wire in an 88-60 victory. Terrence Shannon Jr. had a game-high 24 points while Dain Dainja added 12 points and Quincy Guerrier had 10 points and six rebounds. Freshman big Amani Hansberry contributed eight points, seven rebounds, and three assists off the bench.
Dainja was instrumental in the Illini's early offense, scoring 10 points in the first 6:40 and being in double figures for the second straight game starting in place of the injured Coleman Hawkins. Niccolo Moretti gave the Illini an offensive spark off the bench for the second straight game as well. He had four points, three assists, and three rebounds in the first half before leaving late with an ankle injury. Dra Gibbs-Lawhorn also left in the final minute with an injury.
Southern came into the contest ranked 37th in forced turnover rate according to Kenpom, and were able to speed up Illinois into some miscues to stay within striking distance early on. The Illini finished with 21 turnovers after having ten in just the first 16 minutes of play. Shannon had a personal 12-0 run late in the first half that put Illinois up 40-24 with just two minutes remaining before halftime and finished with 17 points in the first half as Illinois took an impressive 18-point lead into intermission.
Illinois opened up a commanding lead of 34 points after Luke Goode hit three triples to finish with nine points following halftime. Goode has made at least three threes or more now four out of five Illini games this season