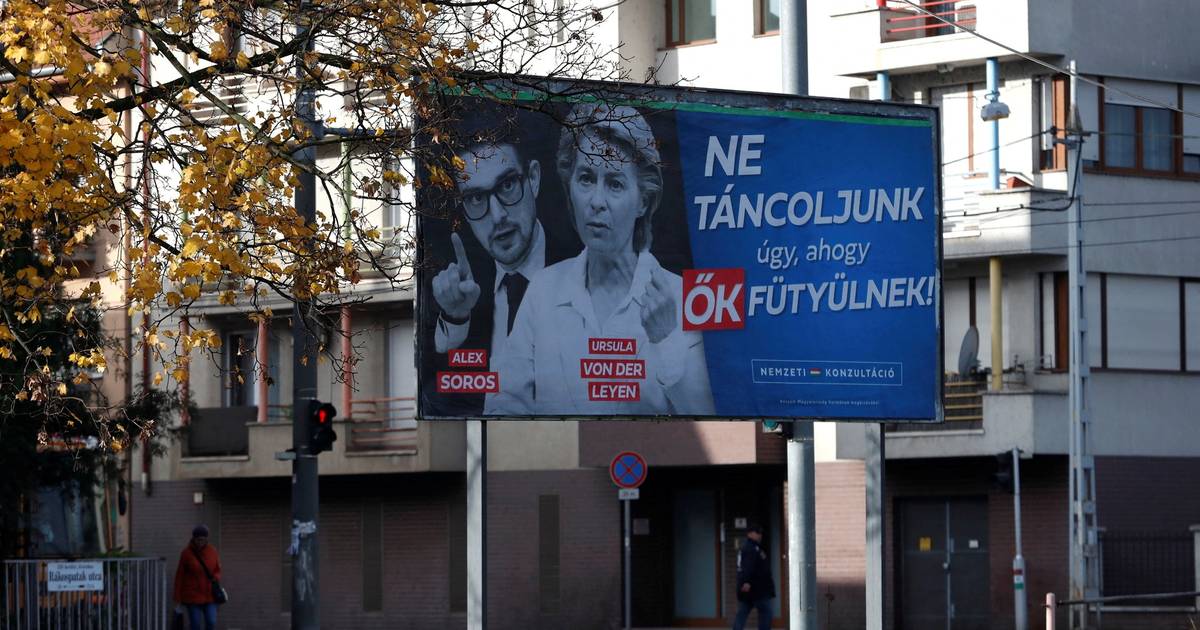 Hungarian Billboard Urges Ursula von der Leyen: "Refuse to Follow Their Lead
Hungary's ruling party, Fidesz, has sparked controversy with a new campaign targeting European Commission President Ursula Von der Leyen. The campaign marks the first time Fidesz has made Von der Leyen a personal target in a similar style to their previous campaign against her predecessor Jean-Claude Juncker.
The campaign posters for the upcoming European parliamentary elections were unveiled overnight and feature Von der Leyen alongside Alex Soros, the son of Hungarian-born liberal billionaire George Soros. The slogan on the posters reads: "Let's not dance as they play." This has sparked criticism from some who consider Soros to be a common target of hostility from Fidesz and believe it is evidence of anti-Semitism, which the party strongly denies.
Fidesz's stance on Russia and skepticism towards plans to offer Ukraine a path to join the EU will also be major topics at the next EU summit in mid-December. As part of this stance, Orban sent a survey to Hungarians on whether the EU should allocate more funds to Ukraine or grant it membership. This reinforces Hungary's position as the EU country most sympathetic to Russia and highlights its reservations about Ukraine's potential EU membership.
In addition to these issues, Fidesz is seeking to unblock billions of euros in EU funds suspended by Brussels due to its policies. Prime Minister Viktor Orban has been vocal about his opposition to the current European model built in Brussels and emphasizes that Hungary "must say no" to it. However, Fidesz left the European People's Party (EPP) two years ago after facing threats of expulsion due to its policies and now operates independently within the European Parliament.