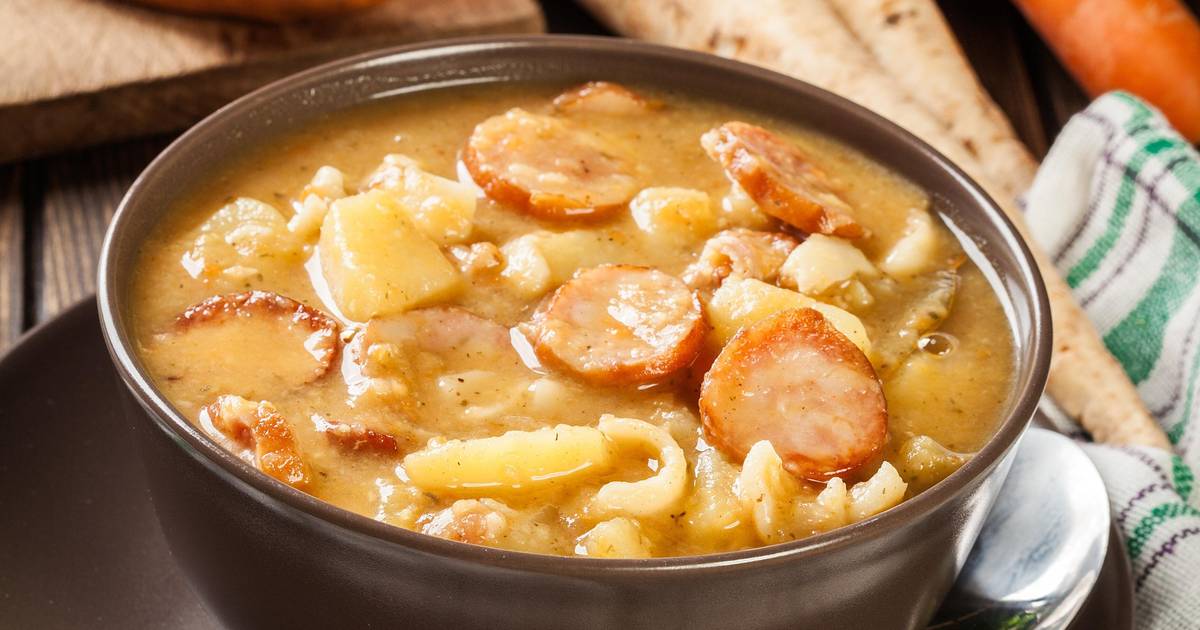 Hearty Winter Stew: A Cozy and Warming Meal with Potatoes and Sausage
A delicious Hungarian potato stew with sausages can be prepared in just 45 minutes using this simple recipe. This dish serves four people and requires a few ingredients such as onions, peppers, tomato concentrate, vegetable stock, salt, pepper, bay leaves, sweet paprika powder, parsley, and cooked homemade sausages.
To start preparing the stew, begin by peeling and dicing the onions. Then wash the peppers and remove their seeds before peeling and chopping them into large cubes. Next, heat some oil in a pot and sauté the pepper and onion for 1-2 minutes until they turn glassy. After that add the tomato concentrate and potatoes to the pot for a brief sauté.
After adding the stock, salt, pepper, bay leaf, sweet paprika powder to the pot bring it to a boil. Then cover the pot with its lid and cook for 20-25 minutes. Once done cooking cut up the sausages into slices heat them briefly in the stew then season them accordingly. Finally tear off some parsley leaves chop them up then serve your delicious Hungarian potato stew with sour cream on top sprinkled with chopped parsley.
This recipe is perfect for cold winter nights or any time you want to enjoy a warm hearty soup.