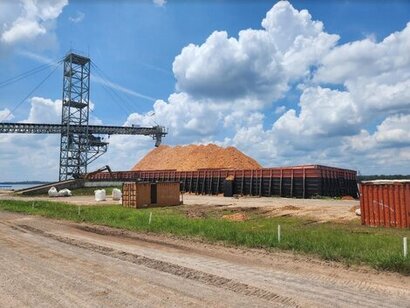 Green Methanol Production: Plagen and BFI Join Forces in Indonesia for a New Biofuels Era
The collaboration between Plagen and the Korindo Group in Jakarta, Indonesia is focused on supplying raw materials and investing in a clean methanol production project. This marks Plagen's first step into the clean methanol market in Asia, with the goal of producing 20,000 tons of clean methanol annually using biomass waste from Indonesia's forests.
The agreement was marked by a ceremony attended by Plagen CEO John Kyung, Vice President Won Sung-pil, BFI President Moon Jin-seok, and Director Kim Young-man. BFI, a partner company based locally in Balikpapan, East Kalimantan, Indonesia, manufactures various wood products and has been in operation for over 50 years with a focus on sustainable economic development, contribution to rainforest conservation, and carbon neutrality.
With the International Maritime Organization's aim of reducing carbon emissions by 100% (net-zero) around 2050, there is an urgent need for clean methanol-powered ships and secure methanol supply. Clean methanol is expected to play a significant role in this transition, with an estimated demand of 385 million tons by 2050. Korea's anticipated demand alone is at 230,000 tons in 2027.
John Kyung stated that the initial production of 20,000 tons per year in Indonesia is just the beginning for Plagen. The company plans to increase its production capacity of clean methanol in the country to meet the growing demand for this essential fuel source. This reflects the urgent need to secure stable production and import of clean methanol in Korea.