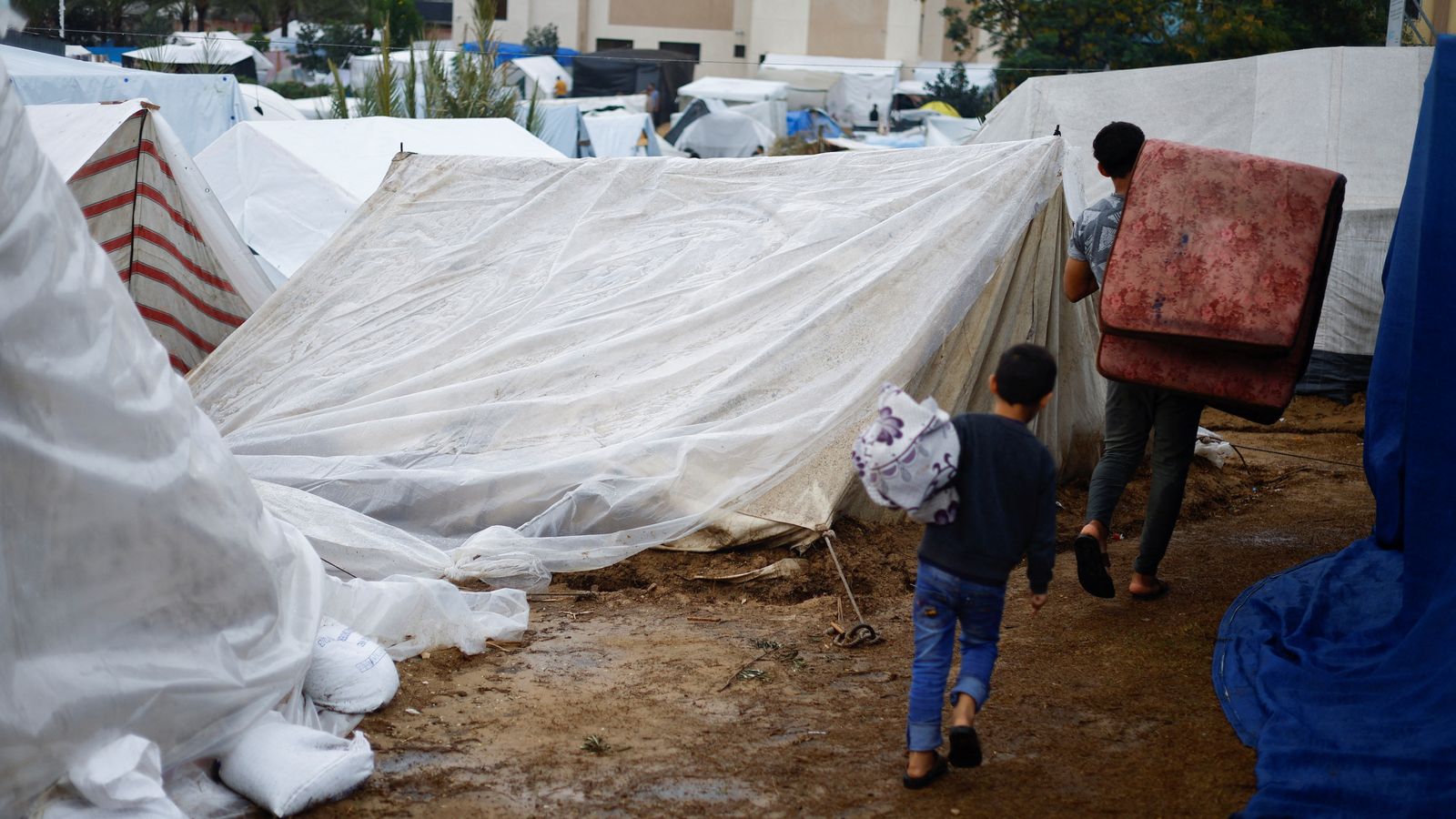 Gaza Faces Imminent Disease Outbreak, WHO Warns | World News
The World Health Organisation (WHO) has warned that Gaza is on the brink of major disease outbreaks due to overcrowding and poor sanitation. Of the 36 hospitals in Gaza, 22 are out of action, leaving 800,000 people crammed into overcrowded schools and other "collective centers." Skin infections, including scabies, jaundice, and diarrhea, are being found as a result of the situation. There is one toilet for several hundred people and "open defecation," according to regional emergency director Richard Brennan.
The schools were designed to accommodate displaced people but their populations are six to eight times what they were intended for. Others are living in tents with each person having only one to three liters of clean water per day, which is less than the accepted minimum in a humanitarian crisis of seven liters. This has led to chest infections, respiratory infections and cases of jaundice that give concern for hepatitis.
The WHO is working with authorities to trace the parents of 31 premature babies evacuated from al-Shifa hospital and taken to southern Gaza. Many of the babies are very low in weight and all have serious infections. Mr. Brennan said that the next few weeks will be "very tough indeed" as many families are subsisting on one meal a day. While Mr. Brennan described it as "one of the few good news stories of the war so far," he added: "We don't know where any of the parents are, how many of them are orphans."
The situation in Gaza is dire and it requires immediate attention from international organizations and governments to address the root causes of this crisis, including blockades on aid shipments and restrictions on access to basic resources such as water and sanitation facilities.