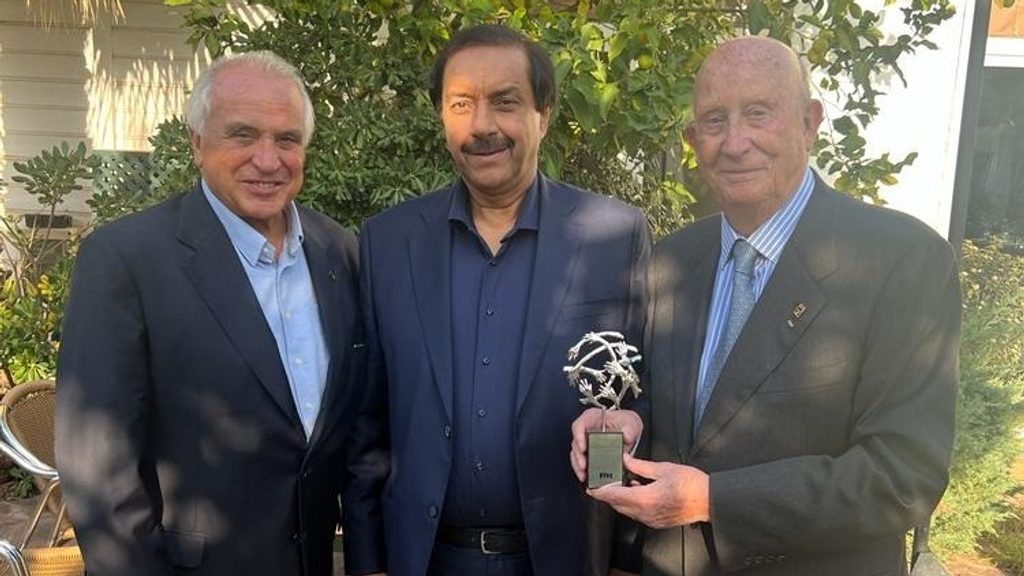 FIH Presidents Unite at Inaugural World Cup Venue for Historic Meeting
During a meeting in Barcelona, FIH President Tayyab Ikram had the honor of meeting with former FIH Presidents Juan Ángel Calzado and Leandro Negre. It was a special occasion as it brought together three past FIH Presidents at the same place at the same time. Also present at the meeting were EuroHockey President Marcos Hofmann, Spanish Hockey Federation President Santi Deo, and Real Club de Polo President Curro Espinós de Pascual.
At the meeting, President Ikram expressed his gratitude and respect for Juan Ángel Calzado, his predecessor at the helm of hockey's world governing body from 1996 to 2001. Calzado was a mentor to Ikram and their interaction was particularly meaningful as they exchanged a FIH memento. The meeting took place at the site of the first FIH Hockey World Cup (Men's) in 1971, adding historical significance to the gathering.
President Ikram also had important discussions with EuroHockey President Marcos Hofmann about the development of hockey and how FIH and EuroHockey can work together to support the growth of the sport. He expressed his appreciation for the hospitality he received during his time in Barcelona and looked forward to more collaborations and interactions in the future.