Eloy Jiménez returns to White Sox from World Baseball Traditional
n","providerName":"Twitter","providerUrl":"https://twitter.com","kind":"wealthy","width":550},"kind":"oembed"},{"__typename":"Markdown","content material":"Tim Anderson, Lance Lynn, Kendall Graveman (Staff USA), Luis Robert, Yoán Moncada (Cuba) and José Ruiz (Venezuela) proceed on in WBC play and stay away from White Sox camp. Jiménez got here again to Cactus League motion on the proper time, with a full home in attendance Friday and one other one anticipated at house Saturday vs. the Dodgers.nnOtherwise, he must regulate from the frenzied WBC stadium crowds, with Jiménez shaking his head and laughing over among the issues he heard from the fired up and supportive followers through the video games.nn"There have been lots of people there, and the world was watching the video games, so it was good," Jiménez mentioned. "I simply really feel actually good. The sector was packed, so it was loopy. All the fellows, even with all of the followers, it was nice."","kind":"markdown"},{"__typename":"Video","contentDate":"2023-03-17T20:53:33.079Z","description":"Eloy Jiménez hits a pointy liner to left and doubles off the wall, sliding into second base","displayAsVideoGif":false,"period":"00:00:28″,"mp4AvcPlayback":"https://mlb-cuts-diamond.mlb.com/FORGE/2023/2023-03/17/625d62ad-4f2e0b4d-8ab10b9a-csvm-diamondx64-asset_1280x720_59_4000K.mp4″,"slug":"eloy-jimenez-doubles-off-the-wall","tags":[{"__typename":"Tag","slug":"gamepk-719074″,"title":"2023/03/17 chc@cws"},{"__typename":"Tag","slug":"teamid-145″,"title":"Chicago White Sox"},{"__typename":"Tag","slug":"playerid-650391″,"title":"Eloy Jimenez"},{"__typename":"Tag","slug":"in-game-highlight","title":"in-game highlight"},{"__typename":"Tag","slug":"game-action-tracking","title":"game action tracking"},{"__typename":"Tag","slug":"highlight","title":"highlight"},{"__typename":"Tag","slug":"spring-training","title":"Spring Training"},{"__typename":"Tag","slug":"cactus-league","title":"Cactus League"},{"__typename":"Tag","slug":"hitting","title":"hitting"},{"__typename":"Tag","slug":"alexa","title":"alexa"},{"__typename":"Tag","slug":"apple-news","title":"Apple News"},{"__typename":"Tag","slug":"international-feed","title":"International Partner feed"},{"__typename":"Tag","slug":"send-to-news-mlb-feed","title":"Send To News MLB feed"}],"templateUrl":"https://img.mlbstatic.com/mlb-images/picture/add/{formatInstructions}/mlb/u3uocduug3hbc2hzywgn","title":"Eloy Jiménez doubles off the wall","kind":"video","url":"/video/eloy-jimenez-doubles-off-the-wall"},{"__typename":"Markdown","content material":"The noticeably lighter Jimenez, who dropped roughly 25-30 kilos earlier than the beginning of camp, doubled in his first at-bat Friday towards the Cubs. He didn't wish to say something about how the offseason preparation and weight reduction have paid off past a need to maintain working. nnWhen contemplating his 17 at-bats over 4 video games within the 2021 American League Division Collection loss to Houston, Jiménez gave the sting to the World Baseball Traditional concerning general that means and depth. He's representing his nation, in spite of everything, which is one thing he want to do once more.nnAs for evaluating the WBC to the World Collection? Properly, Jiménez has no body of reference in that class. No less than, not but.nn"After I play in a single, I'll let , as a result of I don't have the expertise of enjoying. I don't know evaluate that," Jiménez mentioned of the World Collection. "I do know the World Baseball Traditional was enjoyable. One thing I'll always remember, however not the outcome I needed. Now we're right here, preparing for the season, and that's an important factor."","kind":"markdown"}],"storyType":"information","subHeadline":"After repping DR, Jiménez praises intense worldwide rivalries, shifts focus to spring camp","abstract":"GLENDALE, Ariz. — Eloy Jiménez may have acquired a day or two to loosen up and get better following his competitors for the Dominican Republic within the 2023 World Baseball Traditional.nBut there was Jiménez hitting cleanup and at designated hitter for the White Sox in Friday afternoon's 4-4 tie with the","tagline({"stripMarkdown":false})":null,"tags":[{"__typename":"Tag","data":{"__typename":"UnsupportedTagType"},"externalSourceName":null,"slug":"storytype-article","title":"Article","type":"article"},{"__typename":"Tag","data":{"__typename":"UnsupportedTagType"},"externalSourceName":"taxonomy","slug":"spring-training","title":"Spring Training","type":"taxonomy"},{"__typename":"Tag","data":{"__typename":"UnsupportedTagType"},"externalSourceName":"taxonomy","slug":"apple-news","title":"Apple News","type":"taxonomy"},{"__typename":"Tag","data":{"__typename":"UnsupportedTagType"},"externalSourceName":"customentity.contributor","slug":"scott-merkin","title":"Scott Merkin","type":"contributor"},{"__typename":"Tag","data":{"__ref":"Team:145″},"externalSourceName":"team","slug":"teamid-145″,"title":"Chicago White Sox","type":"team"},{"__typename":"Tag","data":{"__typename":"UnsupportedTagType"},"externalSourceName":"game","slug":"gamepk-719074″,"title":"2023/03/17 chc@cws","type":"unsupported"},{"__typename":"Tag","data":{"__ref":"Player:650391″},"externalSourceName":"player","slug":"playerid-650391″,"title":"Eloy Jimenez","type":"player"},{"__typename":"Tag","data":{"__typename":"UnsupportedTagType"},"externalSourceName":"taxonomy","slug":"world-baseball-classic","title":"World Baseball Classic","type":"taxonomy"},{"__typename":"Tag","data":{"__typename":"UnsupportedTagType"},"externalSourceName":"taxonomy","slug":"game-recap","title":"game recap","type":"taxonomy"},{"__typename":"Tag","data":{"__ref":"Team:805″},"externalSourceName":"team","slug":"teamid-805″,"title":"Dominican Republic","type":"team"}],"templateUrl":"https://img.mlbstatic.com/mlb-images/picture/add/{formatInstructions}/mlb/imkcaas1tnb3zqzls7vx","title":"Eloy Jiménez returns to White Sox from World Baseball Traditional"}}},"appConfig":{"graphqlServiceUrl":"https://content-service.mlb.com"},"appState":{"adDomain":"mlb.mlb","appId":"","basePath":"information","membership":"mlb","contentfulProperties":{"__typename":"CF_WebProperties","organismHeadlineFont":null,"urlLogo":null,"favicon":null,"headerMastheadTagline":null,"headerPrimaryLogo":null,"headerMastheadTaglineContainerWidth":"512px","headerMastheadTaglineContainerHeight":"56px","organismLogoVersion":"caplogo","organismLogoStyle":"mild","headerMastheadLogoVersion":"cap","headerMastheadLogoStyle":"darkish","footerLogoVersion":"major","footerLogoStyle":"darkish","headlineTextTransform":"none","headlineFontFamily":null,"headlineFontFamilySizeMultiplier":1,"articleVideoAutoPlay":true,"articleVideoAutoPlaySound":false},"contentfulPalette":{"__typename":"CF_Palette","headerNavigationBackgroundColor":"#041E42″,"headerNavigationTextColor":"#ffffff","headerNavigationTextColorHover":"#ffffff","headerNavigationBorderColor":"#057AFF","headerMastheadBackgroundColor":"#002D72″,"buttonSpotlightBackgroundColor":"#333333″,"buttonSpotlightBackgroundColorHover":"lighten","buttonSpotlightTextColor":"#ffffff","buttonSpotlightTextColorHover":"#ffffff","footerBackgroundColor":"#333″,"footerBorderColor":"#f3f3f3″,"footerLinkColorActive":"#fff","footerLinkColor":"#ffffff","footerLinkColorHover":"#147CD1″,"footerTextColor":"#d2d2d2″},"contextUrlPrefix":"","env":"manufacturing","footerState":{"clubId":"mlb","deviceProperties":{},"footerData":{"instanceId":"db2f8fb2-78c8-4d3c-a328-9e91c349dfee","title":"global-footer","variables":[],"menuItems":[{"itemId":"aec375d3-3afa-4491-ab28-60b736f38982″,"text":"Terms of Use","properties":{"link":"/official-information/terms-of-use","target":"_blank"},"menuItems":[]},{"itemId":"debe8dbf-de27-4eae-b7ec-adae43fc4642″,"textual content":"Privateness Coverage","properties":{"hyperlink":"/official-information/privacy-policy"},"menuItems":[]},{"itemId":"345a1847-cac1-43a4-91bf-70c21ecee681″,"textual content":"Authorized Notices","properties":{"hyperlink":"/official-information/legal-notices"},"menuItems":[]},{"itemId":"34014aad-1069-4bba-b22e-4b287a4f7df1″,"textual content":"Contact Us","properties":{"hyperlink":"/official-information/contact"},"menuItems":[]},{"itemId":"65e06970-7f8e-4328-ad82-9d90df0f3e87″,"textual content":"Don't Promote or Share My Private Knowledge","properties":{"hyperlink":"https://privacyportal.onetrust.com/webform/53a301ae-6882-46f9-af93-24f64f792aee/3251a424-8286-4725-9313-603f12c85a49″,"goal":"_blank"},"menuItems":[]},{"itemId":"dd307e97-49c6-4f80-aff3-89a59696fb80″,"textual content":"Official Data","properties":{},"menuItems":[{"itemId":"bdf571d3-e8bb-403b-bb5f-7f28a7127c74″,"text":"Official Info","properties":{"link":"/official-information"},"menuItems":[]},{"itemId":"ecfd4d42-aa8d-4872-80a5-869c6b493018″,"textual content":"About MLB","properties":{"hyperlink":"/official-information/about-mlb"},"menuItems":[]},{"itemId":"bb62de22-5c84-4cab-b9fb-5429ea9d647c","textual content":"Staff Data","properties":{"hyperlink":"https://www.mlb.com/workforce"},"menuItems":[]},{"itemId":"7cc37e2a-667c-4405-bd1f-87ad88bc4d9e","textual content":"Official Guidelines","properties":{"hyperlink":"https://img.mlbstatic.com/mlb-images/picture/add/mlb/hhvryxqioipb87os1puw.pdf","goal":"_blank"},"menuItems":[]},{"itemId":"e658056b-608b-4eee-a04a-43772f9e6bb4″,"textual content":"Replay Evaluate Rules","properties":{"hyperlink":"/glossary/guidelines/replay-review"},"menuItems":[]},{"itemId":"d1ffda83-f016-4ba6-8f32-7cc7ce787a9c","textual content":"Umpires","properties":{"hyperlink":"/official-information/umpires"},"menuItems":[]},{"itemId":"23dde9d7-6aba-4bec-a449-b1b4d5a5767c","textual content":"Promote with Us","properties":{"hyperlink":"/sponsorship"},"menuItems":[]},{"itemId":"bd193214-b4a4-4c4d-965e-1a55cdc2e0fb","textual content":"Press Releases","properties":{"hyperlink":"/information/subject/mlb-press-releases"},"menuItems":[]}]},{"itemId":"7a60a8fc-0c3c-4c87-b04b-2b57b6c9894c","textual content":"Assist/Contact Us","properties":{},"menuItems":[{"itemId":"efb27376-accc-4ca4-9017-c3309ee122d3″,"text":"Accessibility Information","properties":{"link":"/official-information/accessibility"},"menuItems":[]},{"itemId":"cf3490fc-f093-4457-99a7-d2bc3f4d4cef","textual content":"Auctions Buyer Service","properties":{"hyperlink":"http://auctions.mlb.com/iSynApp/manageUserEmail!showEmailContactUsForm.motion?sid=1101001″},"menuItems":[]},{"itemId":"c6867706-11b7-4634-a78e-b5d513948f43″,"textual content":"Harassment Coverage","properties":{"hyperlink":"/official-information/harassment-policy"},"menuItems":[]},{"itemId":"0e3932c9-beec-43f2-b712-66879a51ab63″,"textual content":"Assist/Contact Us","properties":{"hyperlink":"/official-information/contact"},"menuItems":[]},{"itemId":"6d4ebef1-3168-4b79-a237-9f36931d3a2c","textual content":"MLB App FAQs","properties":{"hyperlink":"/apps/mlb-app/faq-apple"},"menuItems":[]},{"itemId":"4b3c6ee8-d4ae-4265-a7e7-7e5bea8cde28″,"textual content":"MLB.com Account Data","properties":{"hyperlink":"/official-information/faqs"},"menuItems":[]},{"itemId":"4d33a7c1-38d5-4b3b-a999-53377f55738d","textual content":"MLB.TV Assist Heart","properties":{"hyperlink":"/live-stream-games/help-center"},"menuItems":[]},{"itemId":"36f01834-7979-4a42-aa12-52439c2e320b","textual content":"Store Assist","properties":{"hyperlink":"https://www.mlbshop.com/customer-help-desk/hd-1″},"menuItems":[]}]},{"itemId":"6ca8b189-8c54-428f-9f79-3c357ef18469″,"textual content":"Extra MLB Websites & Associates","properties":{},"menuItems":[{"itemId":"becc9309-94fc-491b-ad15-45f7c17f85a9″,"text":"MLB Players Alumni Association","properties":{"link":"/mlbpaa","target":""},"menuItems":[]},{"itemId":"9ff49c09-8a0d-41e6-b8b0-14f37f8e7f52″,"textual content":"MLB Gamers Affiliation","properties":{"hyperlink":"http://www.mlbplayers.com/"},"menuItems":[]},{"itemId":"022ec2ca-bb20-4543-9cdc-95ba3a4443ca","textual content":"Minor League Baseball","properties":{"hyperlink":"https://www.milb.com/"},"menuItems":[]},{"itemId":"c6f9948e-3521-4788-83ed-b568f39e86aa","textual content":"MLB Community","properties":{"hyperlink":"https://www.mlb.com/community"},"menuItems":[]},{"itemId":"de2ea389-0a29-4600-8048-b4261916183d","textual content":"Baseball Help Staff","properties":{"hyperlink":"/baseball-assistance-team"},"menuItems":[]},{"itemId":"6a47c1d6-35aa-4028-9825-7cfc34a3ea40″,"textual content":"Participant Useful resource Heart","properties":{"hyperlink":"/player-resource-center"},"menuItems":[]},{"itemId":"75f0b763-612d-4557-ae38-227fb5b3b7f1″,"textual content":"Tickets.com","properties":{"hyperlink":"http://www.tickets.com/"},"menuItems":[]},{"itemId":"cb410dd4-4ace-4b5b-be3e-4ae6d60cd20f","textual content":"YES Community","properties":{"hyperlink":"https://www.yesnetwork.com/"},"menuItems":[]},{"itemId":"5c8f6196-a4d5-4ed5-b830-189580691d3e","textual content":"Australian Baseball League","properties":{"hyperlink":"https://theabl.com.au/"},"menuItems":[]},{"itemId":"ab6fc805-0bb7-439b-8c3c-92c61b035387″,"textual content":"World Baseball Traditional","properties":{"hyperlink":"https://www.worldbaseballclassic.com/"},"menuItems":[]},{"itemId":"e218ed4d-89f9-4f7d-87e7-c05a3559cd74″,"textual content":"sabr.org","properties":{"hyperlink":"http://sabr.org/"},"menuItems":[]},{"itemId":"158a95a6-bd4f-4654-b57f-465d3c356a55″,"textual content":"School Baseball Corridor of Fame","properties":{"hyperlink":"https://www.mlb.com/college-baseball-hall-of-fame"},"menuItems":[]},{"itemId":"2e494e91-a92e-4763-b89b-7944f37b1b3f","textual content":"Golden Spike Award","properties":{"hyperlink":"https://www.usabaseball.com/golden-spikes-award"},"menuItems":[]},{"itemId":"ccd9020d-c619-45d2-bc1f-ef80ae2cd651″,"textual content":"USA Baseball","properties":{"hyperlink":"https://www.usabaseball.com"},"menuItems":[]},{"itemId":"75512a93-d52d-4d71-a6d3-70d6b44dfa0f","textual content":"LasMayores.com","properties":{"hyperlink":"https://www.mlb.com/es"},"menuItems":[]},{"itemId":"3b7bbad3-1ed5-468d-8703-205519315e04″,"textual content":"MLBCommunity.org","properties":{"hyperlink":"/mlb-community"},"menuItems":[]},{"itemId":"f8058121-3606-4ff2-be8a-d1a3d47642db","textual content":"AllStarGame.com","properties":{"hyperlink":"/all-star"},"menuItems":[]},{"itemId":"a624b4e5-c8d8-44b9-9084-7522ed0cee59″,"textual content":"MLB.com/Youngsters","properties":{"hyperlink":"https://www.mlb.com/followers/youngsters"},"menuItems":[]},{"itemId":"43c6bc47-f7d9-445a-85a1-10b3cdc02ee0″,"textual content":"MLB Photostore","properties":{"hyperlink":"https://photostore.mlb.com/","seen":"false"},"menuItems":[]},{"itemId":"c574a4a2-45ec-47fe-8ca3-b5b99d1cb443″,"textual content":"PlayBall.org","properties":{"hyperlink":"https://www.playball.org"},"menuItems":[]},{"itemId":"517cf98f-063c-486a-a725-5380e1ae063f","textual content":"MLB Educators","properties":{"hyperlink":"/mlb-educators"},"menuItems":[]}]},{"itemId":"e3a86593-6da0-4d00-a512-0b8c78c9b8a5″,"textual content":"Careers","properties":{"hyperlink":""},"menuItems":[{"itemId":"35caab61-51c7-4b17-a9b8-e9ecd201058a","text":"Careers Home","properties":{"link":"/careers/home"},"menuItems":[]}]}]},"headerData":{"instanceId":"fbde1dcd-c837-4740-991c-1087d1db26d1″,"title":"global-nav","variables":[],"menuItems":[{"itemId":"668844d6-282b-4abb-a162-f6ffff905b11″,"text":"MLB.TV","properties":{"customProperties":"align:right;","visible":"true","link":"https://www.mlb.com/tv?&affiliateId=mlbMENUtv"},"menuItems":[{"itemId":"43795314-dff1-48d7-8e49-a3d7acab203d","text":"Buy MLB.TV","properties":{"link":"/live-stream-games/subscribe?&affiliateId=mlbMENUtv","visible":"true"},"menuItems":[]},{"itemId":"5b4ab21b-1d63-4eff-85f9-51075da5915a","textual content":"Purchase At Bat","properties":{"hyperlink":"/live-stream-games/subscribe/at-bat?&affiliateId=mlbMENUtv","seen":"true"},"menuItems":[]},{"itemId":"ef0347a1-642b-4d79-b078-7a19173362e1″,"textual content":"MLB.TV ST Schedule","properties":{"hyperlink":"https://www.mlb.com/live-stream-games/spring-training?&affiliateId=mlbMENUtv"},"menuItems":[]},{"itemId":"5e33e51f-2f87-4d40-bf50-cc1704688344″,"textual content":"Watch & Hear","properties":{"hyperlink":"/live-stream-games?&affiliateID=mlbMENUtv","seen":"true"},"menuItems":[]},{"itemId":"c04b122c-66ec-4bfa-9e26-2e7f75bc915c","textual content":"Assist Heart","properties":{"hyperlink":"/live-stream-games/help-center?&affiliateID=mlbMENUtv","seen":"true"},"menuItems":[]}]},{"itemId":"tickets","textual content":"Tickets","properties":{"hyperlink":"https://www.mlb.com/tickets","customProperties":"align:proper;"},"menuItems":[{"itemId":"b2956670-29de-4eb5-94db-7cbeecfb987f","text":"All-Star Tickets","properties":{"link":"https://www.mlb.com/all-star/tickets?top-nav-dropdown","visible":"true"},"menuItems":[]},{"itemId":"020f5910-a69a-443a-b5a3-37b7664d8a4f","textual content":"Spring Coaching","properties":{"hyperlink":"https://www.mlb.com/tickets/spring-training","seen":"true","customProperties":"expires:1680062340;"},"menuItems":[]},{"itemId":"524505d6-bf61-4819-8197-f62bc71fd518″,"textual content":"Postseason Tickets","properties":{"hyperlink":"/tickets/postseason","seen":"false"},"menuItems":[]},{"itemId":"005453a9-72bb-49f7-9dd7-f4f6d70c6a6a","textual content":"SeatGeek","properties":{"hyperlink":"https://seatgeek.com/mlb-tickets?assist=15994&pid=integration&rid=1&utm_medium=partnership&utm_source=mlb_sponsorship&utm_campaign=integration","goal":"_blank","seen":"true"},"menuItems":[]}]},{"itemId":"6bfaf88e-891c-4e05-a935-8a32bd23086a","textual content":"Store","properties":{"hyperlink":"https://www.mlbshop.com/?_s=bm-mlbcom-hp","customProperties":"align:proper;","icon":"shopping-cart"},"menuItems":[{"itemId":"91dcfa1d-f4de-4bf9-93f8-8f91f4069272″,"text":"MLB Online Shop","properties":{"link":"https://www.mlbshop.com/?_s=bm-mlbcom-hp","customProperties":""},"menuItems":[]},{"itemId":"d7b3c8e0-42c4-45c5-8278-c51adb21b47f","textual content":"Public sale","properties":{"hyperlink":"https://auctions.mlb.com/iSynApp/showHomePage.motion?sid=1101001&isynsharedsession=9mislq-18JnZhOEp-FeGzvUB3G6zxwkeKqwX99MKAttEdaSACl02r4aCDzYhNvUm","seen":"true"},"menuItems":[]},{"itemId":"c69e35fc-900e-4fcc-9348-085aa0febeab","textual content":"Present Playing cards","properties":{"hyperlink":"https://www.mlbshop.com/gift-cards/x-462351+z-94899005-3509039474?_s=bm-mlbcom-Dwelling","customProperties":""},"menuItems":[]},{"itemId":"7423a9ca-3a6f-42fe-8d6e-9459bed284c7″,"textual content":"MLB NYC Flagship Retailer","properties":{"hyperlink":"https://www.mlb.com/store/nyc-retail-store"},"menuItems":[]},{"itemId":"44958e84-599e-44b1-96b4-44f38a477942″,"textual content":"European Store","properties":{"hyperlink":"http://www.mlbshopeurope.com/shops/mlb/en?portal=MLTS66FS&CMP=PSC-MLTS66FS","customProperties":""},"menuItems":[]},{"itemId":"51d3278e-90fd-4462-aec0-7cfd8de1cb79″,"textual content":"Picture Retailer","properties":{"hyperlink":"https://photostore.mlb.com/","seen":"true"},"menuItems":[]}]},{"itemId":"5052bac6-3f1d-4847-8739-42021d7cfc2d","textual content":"Information","properties":{"hyperlink":"https://www.mlb.com/information","customProperties":"amp:true;cell:true"},"menuItems":[{"itemId":"d08f0874-ecb6-4378-93c6-be05b4397c21″,"text":"Rule Changes","properties":{"link":"https://www.mlb.com/rule-changes-2023″},"menuItems":[]},{"itemId":"82d45c9a-d055-4ab4-b785-576d982a2077″,"textual content":"Possible Pitchers","properties":{"hyperlink":"https://www.mlb.com/probable-pitchers/","seen":"true","enabled":"true"},"menuItems":[]},{"itemId":"29c52020-6ed2-45f6-8f8b-6d7e909a68c1″,"textual content":"Beginning Lineups","properties":{"hyperlink":"https://www.mlb.com/starting-lineups"},"menuItems":[]},{"itemId":"28522a27-ab22-43ed-84b4-1b4760c39535″,"textual content":"Transactions","properties":{"hyperlink":"https://www.mlb.com/transactions"},"menuItems":[]},{"itemId":"28a2e573-86ba-4cdc-a924-86d3b6500979″,"textual content":"Damage Report","properties":{"hyperlink":"https://www.mlb.com/injury-report","seen":"true"},"menuItems":[]},{"itemId":"3f97e5c6-cd8f-4c42-9be1-b816ea9f47b1″,"textual content":"World Baseball Traditional","properties":{"hyperlink":"https://www.mlb.com/world-baseball-classic"},"menuItems":[]},{"itemId":"c1ac7886-1d18-4ad8-9fc4-326ab4753144″,"textual content":"MLB Draft","properties":{"hyperlink":"https://www.mlb.com/draft/2023″,"seen":"true"},"menuItems":[]},{"itemId":"7e316d55-5379-4151-a0e5-828b6b4f8ba8″,"textual content":"All-Star Sport","properties":{"hyperlink":"https://www.mlb.com/all-star/","seen":"true"},"menuItems":[]},{"itemId":"de347a3e-0811-49db-aca7-d56d79b69cde","textual content":"MLB Pipeline","properties":{"hyperlink":"https://www.mlb.com/pipeline"},"menuItems":[]},{"itemId":"6efef6dd-bb02-4811-85f8-c8088d743fae","textual content":"Postseason Historical past","properties":{"hyperlink":"https://www.mlb.com/postseason/historical past"},"menuItems":[]},{"itemId":"6ee1c331-faa0-4865-a062-1c98a2f67c0d","textual content":"Nice Tales","properties":{"hyperlink":"/information/subject/longform","seen":"false"},"menuItems":[]}]},{"itemId":"ed72bef5-d993-4ffe-91d2-15abf6218c12″,"textual content":"Watch","properties":{"hyperlink":"/television?&affiliateId=mlbMENU"},"menuItems":[{"itemId":"d492eeb7-757f-4600-b3b3-77882293b208″,"text":"Video","properties":{},"menuItems":[{"itemId":"5031c87a-7b97-4db0-a447-d29e556f380c","text":"Search","properties":{"link":"https://www.mlb.com/video"},"menuItems":[]},{"itemId":"49538483-21da-4efb-9624-3b27c74823ad","textual content":"Statcast","properties":{"hyperlink":"https://www.mlb.com/video/subject/statcast"},"menuItems":[]},{"itemId":"5dbfda08-1915-42bc-a899-61f8906ede30″,"textual content":"MLB Community","properties":{"hyperlink":"https://www.mlb.com/community"},"menuItems":[]},{"itemId":"168e1c3a-56a8-49f4-8800-ef5ff3024c7d","textual content":"MLB Originals","properties":{"hyperlink":"https://www.mlb.com/followers/mlb-originals"},"menuItems":[]},{"itemId":"527369c6-59ed-47ec-b41f-2b71444bfeee","textual content":"Podcasts","properties":{"hyperlink":"https://www.mlb.com/followers/podcasts"},"menuItems":[]}]},{"itemId":"5dd37289-4d79-4b66-8359-1c5d0954f7f1″,"textual content":"MLB.TV","properties":{},"menuItems":[{"itemId":"6c2eca19-80b0-45e0-a481-53d6200992e3″,"text":"Watch & Listen Archives","properties":{"link":"/live-stream-games?&affiliateID=mlbMENU","visible":"false"},"menuItems":[]},{"itemId":"1ff93fa1-3ae4-40e3-b263-f34d1e3a70e1″,"textual content":"Purchase Offseason","properties":{"hyperlink":"/live-stream-games/subscribe?&affiliateId=mlbMENU","seen":"false"},"menuItems":[]},{"itemId":"5df3aa62-4f5b-479c-9669-4736862d0100″,"textual content":"Purchase MLB Audio","properties":{"hyperlink":"/live-stream-games/subscribe/mlb-audio?&affiliateId=mlbMENU","seen":"false"},"menuItems":[]},{"itemId":"6410ddb0-717a-4b20-b24e-7ca0053c4f6c","textual content":"Purchase MLB.TV","properties":{"hyperlink":"/live-stream-games/subscribe?&affiliateId=mlbMENU","seen":"true"},"menuItems":[]},{"itemId":"970ab45a-756b-41ab-a415-7ca4763ec42e","textual content":"Purchase At Bat","properties":{"hyperlink":"/live-stream-games/subscribe/at-bat?&affiliateId=mlbMENU","seen":"true"},"menuItems":[]},{"itemId":"ef4d2e49-aa20-4201-9d5f-ad47b709152f","textual content":"MLB.TV ST Schedule","properties":{"hyperlink":"https://www.mlb.com/live-stream-games/spring-training?&affiliateId=mlbMENU"},"menuItems":[]},{"itemId":"eb7e4c9b-2723-4af8-9e4c-c4f52be5efb2″,"textual content":"Watch & Hear","properties":{"hyperlink":"/live-stream-games?&affiliateID=mlbMENU","seen":"true"},"menuItems":[]},{"itemId":"18ca0078-fb25-40f0-98b9-05c2a605965b","textual content":"Assist Heart","properties":{"hyperlink":"/live-stream-games/help-center?&affiliateID=mlbMENU"},"menuItems":[]}]}]},{"itemId":"7c68f445-5095-46cc-bab3-73af6c921597″,"textual content":"Scores","properties":{"hyperlink":"https://www.mlb.com/scores","customProperties":"cell:true;amp:true;","seen":"true"},"menuItems":[]},{"itemId":"248fea7e-1d19-452a-bb5c-999e1a09b7cd","textual content":"Schedule","properties":{"hyperlink":"https://www.mlb.com/schedule","customProperties":"amp:true;cell:true;"},"menuItems":[{"itemId":"9d0474e2-3a0f-4993-a99f-f1df9c87a29c","text":"2023 World Baseball Classic","properties":{"link":"https://www.mlb.com/world-baseball-classic/schedule"},"menuItems":[]},{"itemId":"d92068f1-fb82-4b03-ae27-10f3e812b6fa","textual content":"2023 Common Season","properties":{"hyperlink":"https://www.mlb.com/schedule/2023-03-30″},"menuItems":[]},{"itemId":"d50ca7f4-b653-4c3a-a63b-c653bff0bbdc","textual content":"2023 Spring Coaching","properties":{"hyperlink":"https://www.mlb.com/schedule/"},"menuItems":[]},{"itemId":"f4010b7a-902c-41e0-b405-e0fa695b5c64″,"textual content":"2022 Common Season","properties":{"hyperlink":"https://www.mlb.com/schedule/2022-04-07″},"menuItems":[]},{"itemId":"2755030c-3503-4089-b6c2-b8e982459945″,"textual content":"2022 Postseason","properties":{"hyperlink":"https://www.mlb.com/postseason"},"menuItems":[]},{"itemId":"94c9d7e4-3477-4217-87f3-008d2290b9ee","textual content":"Necessary Dates","properties":{"hyperlink":"/schedule/occasions#important-dates"},"menuItems":[]},{"itemId":"3747c1bc-9b3d-43f5-bd04-d1274c59c02a","textual content":"Staff by Staff Schedule","properties":{"hyperlink":"https://www.mlb.com/schedule/team-by-team"},"menuItems":[]},{"itemId":"e75ecc62-7e72-4b53-9705-a23e2b511f83″,"textual content":"Nationwide Broadcasts","properties":{"hyperlink":"https://www.mlb.com/live-stream-games/national-broadcast-schedule","seen":"false"},"menuItems":[]}]},{"itemId":"9efaf5e3-6a93-4e4f-b8af-1219110ecb30″,"textual content":"Stats","properties":{"hyperlink":"https://www.mlb.com/stats","customProperties":"cell:true;amp:true;"},"menuItems":[{"itemId":"41566816-1cb8-421f-9a4a-9ccdefa7ed69″,"text":"Statcast Leaders","properties":{"link":"https://baseballsavant.mlb.com/statcast_leaderboard"},"menuItems":[]},{"itemId":"2d0a2684-64c6-4d9f-87a1-a7cf9f661e2f","textual content":"Baseball Savant","properties":{"hyperlink":"https://baseballsavant.mlb.com/"},"menuItems":[]},{"itemId":"b9d0ae31-f31d-449b-82fb-5a77f59293ba","textual content":"High Prospect Stats","properties":{"hyperlink":"/prospects/stats/top-prospects?kind=all&minPA=1″},"menuItems":[]}]},{"itemId":"6af88ec1-9bfe-4494-abc0-898dc919a081″,"textual content":"Standings","properties":{"hyperlink":"https://www.mlb.com/standings","customProperties":"amp:true;"},"menuItems":[]},{"itemId":"15179b67-af8e-42a1-964c-45944e1ab986″,"textual content":"Youth","properties":{"hyperlink":"https://www.mlb.com/youth-baseball-softball"},"menuItems":[{"itemId":"0a04e27f-bcb1-4901-acc0-a14e9ebc5852″,"text":"Play Ball","properties":{"link":"https://www.mlb.com/play-ball"},"menuItems":[]},{"itemId":"f989fcab-01fa-4d66-8e11-6640be070816″,"textual content":"Youth Baseball & Softball","properties":{"hyperlink":"https://www.mlb.com/youth-baseball-softball"},"menuItems":[]}]},{"itemId":"8c842eeb-dedd-430c-a452-57a740d5c3df","textual content":"Gamers","properties":{"hyperlink":"https://www.mlb.com/gamers","customProperties":"","icon":"group","seen":"true"},"menuItems":[{"itemId":"2983d4a7-0410-41fe-8b08-35c866b373d5″,"text":"Prospect Rankings","properties":{"link":"https://www.mlb.com/prospects"},"menuItems":[]},{"itemId":"1f929714-240b-4834-b859-8066a592fa8e","textual content":"Depth Charts","properties":{"hyperlink":"https://www.mlb.com/workforce/roster/depth-chart"},"menuItems":[]},{"itemId":"a07b01b6-397e-450e-bd8d-7e00c6dd2a80″,"textual content":"MLB Gamers Affiliation","properties":{"hyperlink":"https://www.mlbplayers.com"},"menuItems":[]},{"itemId":"3de86763-c530-400b-a7de-1761c927d7bc","textual content":"Negro Leagues","properties":{"hyperlink":"https://www.mlb.com/historical past/negro-leagues"},"menuItems":[]}]},{"itemId":"98430c25-7924-4112-a70f-0b32fd31594f","textual content":"Groups","properties":{"hyperlink":"https://www.mlb.com/workforce","customProperties":"amp:true;module:teammodule;align:proper;"},"menuItems":[{"itemId":"9191834c-54c4-40a7-8aac-9745d3666084″,"text":"Team Module","properties":{"customProperties":"module:teammodule;"},"menuItems":[]}]},{"itemId":"397b9e10-6d65-4fc0-bbe6-8d07f5e8d3a8″,"textual content":"ES","properties":{"hyperlink":"https://www.mlb.com/es","customProperties":"align:proper;lang:es;label:Español","toolTip":"Español"},"menuItems":[{"itemId":"ceb83c80-eaf2-4dd4-bdc6-e23b1e11ae60″,"text":"日本語","properties":{"link":"http://www.mlb.jp/","customProperties":"lang:ja","visible":"false"},"menuItems":[]},{"itemId":"27ac6728-00c1-4965-963b-05d33268fb50″,"textual content":"한국어","properties":{"hyperlink":"https://www.mlbkor.com/","customProperties":"lang:ko","seen":"false"},"menuItems":[]}]}]},"locale":"en","reqPath":"/information/eloy-jimenez-returns-to-white-sox-from-world-baseball-classic","sharedNav":{"instanceId":"6c265854-d856-4f92-aea1-07dfe5cda020″,"title":"shared-nav","variables":[],"menuItems":[{"itemId":"93b3e9b2-65a9-4585-9185-03e255cb523c","text":"MLB.TV","properties":{"link":"https://www.mlb.com/tv?&affiliateId=clubMENU","icon":"watch","customProperties":"align:right;"},"menuItems":[{"itemId":"2d8d6ad8-dc2a-4971-9b12-f1853530c5d3″,"text":"Buy MLB.TV","properties":{"link":"https://www.mlb.com/live-stream-games/subscribe?&affiliateId=clubMENU"},"menuItems":[]},{"itemId":"38c2991b-6331-469b-bce7-c53ab3267bc6″,"textual content":"Purchase At Bat","properties":{"hyperlink":"https://www.mlb.com/live-stream-games/subscribe/at-bat?&affiliateId=clubMENU"},"menuItems":[]},{"itemId":"9d00394b-a033-4e99-8521-03642810c559″,"textual content":"MLB.TV ST Schedule","properties":{"hyperlink":"https://www.mlb.com/live-stream-games/spring-training?&affiliateId=clubMENU"},"menuItems":[]},{"itemId":"d54a2b21-9db9-4252-9ebe-e3a4b2a3cf83″,"textual content":"Watch & Hear","properties":{"hyperlink":"https://www.mlb.com/live-stream-games?&affiliateId=clubMENU"},"menuItems":[]},{"itemId":"2f433cfb-699a-43bb-ab54-d3b4a7269d8e","textual content":"Watch MLB.TV Docs & Options","properties":{"hyperlink":"https://www.mlb.com/television/featured?&affiliateId=clubMENU"},"menuItems":[]},{"itemId":"6254640c-2069-4447-822f-084d0a38f161″,"textual content":"MLB.TV Assist Heart","properties":{"hyperlink":"https://www.mlb.com/live-stream-games/help-center?&affiliateId=clubMENU"},"menuItems":[]}]},{"itemId":"d54d0be0-f610-4f8b-90ac-c246c361e2e2″,"textual content":"Fantasy","properties":{"hyperlink":"https://www.mlb.com/fantasy","customProperties":"","seen":"true"},"menuItems":[{"itemId":"5ec4bde4-6bc1-412b-a92b-6b7cb3b2f07c","text":"Yahoo Fantasy Baseball","properties":{"link":"http://yhoo.it/3aK5QQw","visible":"false","target":"_blank"},"menuItems":[]},{"itemId":"b2a63b51-03fc-423d-971e-1e566f6008f4″,"textual content":"MLB Rally","properties":{"hyperlink":"https://www.mlb.com/apps/rally","seen":"false"},"menuItems":[]},{"itemId":"f6929b88-632d-4a6f-ba73-8a64fccba1b0″,"textual content":"MLB Fast Decide","properties":{"hyperlink":"https://www.mlb.com/apps/rally/quickpick","seen":"false"},"menuItems":[]},{"itemId":"0ebe9e5d-3fc7-48d2-acb1-c33eb931b911″,"textual content":"MLB Beat the Streak","properties":{"hyperlink":"https://www.mlb.com/apps/beat-the-streak","seen":"false"},"menuItems":[]},{"itemId":"086bd307-a929-4414-9dd7-09bdac8d3f2e","textual content":"MLB MOONBLASTS Decide 'Em","properties":{"hyperlink":"https://www.mlb.com/sponsorship/ftx-moonblasts-pick-em","customProperties":"expires:1627754400″,"seen":"false"},"menuItems":[]},{"itemId":"14aa1d4b-0193-4670-a1fc-b4386d4977e8″,"textual content":"The Vault","properties":{"hyperlink":"https://www.mlb.com/the-vault","seen":"false"},"menuItems":[]},{"itemId":"4e0abdd4-8a0f-4bc5-838f-91dd2796041e","textual content":"MLB Dwelling Run Derby","properties":{"hyperlink":"https://www.mlb.com/fantasy/home-run-derby"},"menuItems":[]},{"itemId":"7d8dfda7-345a-46fa-82dc-105068ba223e","textual content":"Season Decide 'Em","properties":{"hyperlink":"https://www.mlb.com/season-pick-em?affiliateId=spe-fantasynav-club-2021″,"seen":"false"},"menuItems":[]},{"itemId":"6eda396d-199b-4772-b3c9-c0b032513b6c","textual content":"MLB Pre-Decide (AUS)","properties":{"customProperties":"","hyperlink":"https://www.mlb.com/pre-pick/tab","seen":"false"},"menuItems":[]},{"itemId":"9f1ff266-0ed8-4adb-ba77-428d1871b237″,"textual content":"Nearer Report","properties":{"hyperlink":"https://www.mlb.com/closer-report","seen":"false"},"menuItems":[]},{"itemId":"4c4f57bd-e31a-46c9-8f73-0fa2227451d3″,"textual content":"Prospect Rankings","properties":{"hyperlink":"https://www.mlb.com/prospects"},"menuItems":[]},{"itemId":"1ebe4dc3-2c6a-469f-be59-474fe14dbbd7″,"textual content":"MLB Champions","properties":{"hyperlink":"https://www.mlbc.app/?ref=mlbcom","goal":"_blank","seen":"false"},"menuItems":[]}]},{"itemId":"d1f61f89-9fd0-4f03-be17-2c5e128711a4″,"textual content":"Apps","properties":{"hyperlink":"/apps"},"menuItems":[{"itemId":"83ac2ddf-414b-47d1-afec-ffacd068ab57″,"text":"MLB","properties":{"link":"/apps/mlb-app"},"menuItems":[]},{"itemId":"83dbba73-02ac-4ba0-bebf-2c62ef04c19e","textual content":"MLB Rally","properties":{"hyperlink":"https://www.mlb.com/apps/rally","seen":"false"},"menuItems":[]},{"itemId":"26fda476-348c-4f42-aa7c-92d1f9b1bf5c","textual content":"MLB Beat the Streak","properties":{"hyperlink":"https://www.mlb.com/apps/beat-the-streak","seen":"false"},"menuItems":[]},{"itemId":"e09e6978-fcf7-4c2f-8387-59d83b7be38e","textual content":"MLB Ballpark","properties":{"hyperlink":"/apps/ballpark"},"menuItems":[]},{"itemId":"86320a6b-11a1-4312-8eeb-a6c44f293f6c","textual content":"MLB Play","properties":{"hyperlink":"https://www.mlb.com/play"},"menuItems":[]},{"itemId":"5e7b8019-9484-4872-abd7-8b963cd5969e","textual content":"MiLB First Pitch","properties":{"hyperlink":"https://www.milb.com/about/first-pitch"},"menuItems":[]},{"itemId":"4fd8c1f8-a753-4501-916c-663390f1a566″,"textual content":"MLB Dwelling Run Derby","properties":{"hyperlink":"https://www.mlb.com/fantasy/home-run-derby"},"menuItems":[]},{"itemId":"9d8dfe8b-be1a-4ebf-9509-6bd0165a868e","textual content":"MLB FAQs","properties":{"hyperlink":"/apps/mlb-app/faq-apple"},"menuItems":[]},{"itemId":"df4e8527-e357-4272-bcf7-61876ed9455d","textual content":"MLB Ballpark FAQs","properties":{"hyperlink":"/apps/ballpark/faq-apple","seen":"true"},"menuItems":[]},{"itemId":"0ee38329-4c3c-48f5-86c7-04a58c24c006″,"textual content":"MLB Play FAQs","properties":{"hyperlink":"https://www.mlb.com/assist/play/frequently-asked-questions"},"menuItems":[]},{"itemId":"c2943c65-a843-437a-9ef4-4ccfe5be088f","textual content":"MLB Rally FAQs","properties":{"hyperlink":"https://www.mlb.com/apps/rally/faq-apple","seen":"false"},"menuItems":[]}]}]},"styleProps":{},"teamNameSlug":"","teamsData":[{"springLeague":{"id":114,"name":"Cactus League","link":"/api/v1/league/114″,"abbreviation":"CL"},"allStarStatus":"N","id":133,"name":"Oakland Athletics","link":"/api/v1/teams/133″,"season":2023,"venue":{"id":10,"name":"Oakland Coliseum","link":"/api/v1/venues/10″,"location":{"address1″:"7000 Coliseum Way","city":"Oakland","state":"California","stateAbbrev":"CA","postalCode":"94621″,"defaultCoordinates":{"latitude":37.751511,"longitude":-122.200698},"country":"USA","phone":"(510) 638-4900″},"timeZone":{"id":"America/Los_Angeles","offset":-7,"tz":"PDT"},"active":true,"season":"2023″},"springVenue":{"id":2507,"link":"/api/v1/venues/2507″},"teamCode":"oak","fileCode":"oak","abbreviation":"OAK","teamName":"Athletics","locationName":"Oakland","firstYearOfPlay":"1901″,"league":{"id":103,"name":"American League","link":"/api/v1/league/103″},"division":{"id":200,"name":"American League West","link":"/api/v1/divisions/200″},"sport":{"id":1,"link":"/api/v1/sports/1″,"name":"Major League Baseball"},"shortName":"Oakland","franchiseName":"Oakland","clubName":"Athletics","active":true},{"springLeague":{"id":115,"name":"Grapefruit League","link":"/api/v1/league/115″,"abbreviation":"GL"},"allStarStatus":"N","id":134,"name":"Pittsburgh Pirates","link":"/api/v1/teams/134″,"season":2023,"venue":{"id":31,"name":"PNC Park","link":"/api/v1/venues/31″,"location":{"address1″:"115 Federal Street","city":"Pittsburgh","state":"Pennsylvania","stateAbbrev":"PA","postalCode":"15212″,"defaultCoordinates":{"latitude":40.446904,"longitude":-80.005753},"country":"USA","phone":"(412) 323-5000″},"timeZone":{"id":"America/New_York","offset":-4,"tz":"EDT"},"active":true,"season":"2023″},"springVenue":{"id":2526,"link":"/api/v1/venues/2526″},"teamCode":"pit","fileCode":"pit","abbreviation":"PIT","teamName":"Pirates","locationName":"Pittsburgh","firstYearOfPlay":"1882″,"league":{"id":104,"name":"National League","link":"/api/v1/league/104″},"division":{"id":205,"name":"National League Central","link":"/api/v1/divisions/205″},"sport":{"id":1,"link":"/api/v1/sports/1″,"name":"Major League Baseball"},"shortName":"Pittsburgh","franchiseName":"Pittsburgh","clubName":"Pirates","active":true},{"springLeague":{"id":114,"name":"Cactus League","link":"/api/v1/league/114″,"abbreviation":"CL"},"allStarStatus":"N","id":135,"name":"San Diego Padres","link":"/api/v1/teams/135″,"season":2023,"venue":{"id":2680,"name":"Petco Park","link":"/api/v1/venues/2680″,"location":{"address1″:"100 Park Boulevard","city":"San Diego","state":"California","stateAbbrev":"CA","postalCode":"92101″,"defaultCoordinates":{"latitude":32.707861,"longitude":-117.157278},"country":"USA","phone":"(619) 795-5000″},"timeZone":{"id":"America/Los_Angeles","offset":-7,"tz":"PDT"},"active":true,"season":"2023″},"springVenue":{"id":2530,"link":"/api/v1/venues/2530″},"teamCode":"sdn","fileCode":"sd","abbreviation":"SD","teamName":"Padres","locationName":"San Diego","firstYearOfPlay":"1968″,"league":{"id":104,"name":"National League","link":"/api/v1/league/104″},"division":{"id":203,"name":"National League West","link":"/api/v1/divisions/203″},"sport":{"id":1,"link":"/api/v1/sports/1″,"name":"Major League Baseball"},"shortName":"San Diego","franchiseName":"San Diego","clubName":"Padres","active":true},{"springLeague":{"id":114,"name":"Cactus League","link":"/api/v1/league/114″,"abbreviation":"CL"},"allStarStatus":"N","id":136,"name":"Seattle Mariners","link":"/api/v1/teams/136″,"season":2023,"venue":{"id":680,"name":"T-Mobile Park","link":"/api/v1/venues/680″,"location":{"address1″:"P.O. Box 4100″,"city":"Seattle","state":"Washington","stateAbbrev":"WA","postalCode":"98104″,"defaultCoordinates":{"latitude":47.591333,"longitude":-122.33251},"country":"USA","phone":"(206) 346-4000″},"timeZone":{"id":"America/Los_Angeles","offset":-7,"tz":"PDT"},"active":true,"season":"2023″},"springVenue":{"id":2530,"link":"/api/v1/venues/2530″},"teamCode":"sea","fileCode":"sea","abbreviation":"SEA","teamName":"Mariners","locationName":"Seattle","firstYearOfPlay":"1977″,"league":{"id":103,"name":"American League","link":"/api/v1/league/103″},"division":{"id":200,"name":"American League West","link":"/api/v1/divisions/200″},"sport":{"id":1,"link":"/api/v1/sports/1″,"name":"Major League Baseball"},"shortName":"Seattle","franchiseName":"Seattle","clubName":"Mariners","active":true},{"springLeague":{"id":114,"name":"Cactus League","link":"/api/v1/league/114″,"abbreviation":"CL"},"allStarStatus":"N","id":137,"name":"San Francisco Giants","link":"/api/v1/teams/137″,"season":2023,"venue":{"id":2395,"name":"Oracle Park","link":"/api/v1/venues/2395″,"location":{"address1″:"24 Willie Mays Plaza","city":"San Francisco","state":"California","stateAbbrev":"CA","postalCode":"94107″,"defaultCoordinates":{"latitude":37.778383,"longitude":-122.389448},"country":"USA","phone":"(415) 972-2000″},"timeZone":{"id":"America/Los_Angeles","offset":-7,"tz":"PDT"},"active":true,"season":"2023″},"springVenue":{"id":2532,"link":"/api/v1/venues/2532″},"teamCode":"sfn","fileCode":"sf","abbreviation":"SF","teamName":"Giants","locationName":"San Francisco","firstYearOfPlay":"1883″,"league":{"id":104,"name":"National League","link":"/api/v1/league/104″},"division":{"id":203,"name":"National League West","link":"/api/v1/divisions/203″},"sport":{"id":1,"link":"/api/v1/sports/1″,"name":"Major League Baseball"},"shortName":"San Francisco","franchiseName":"San Francisco","clubName":"Giants","active":true},{"springLeague":{"id":115,"name":"Grapefruit League","link":"/api/v1/league/115″,"abbreviation":"GL"},"allStarStatus":"N","id":138,"name":"St. Louis Cardinals","link":"/api/v1/teams/138″,"season":2023,"venue":{"id":2889,"name":"Busch Stadium","link":"/api/v1/venues/2889″,"location":{"address1″:"700 Clark Street","city":"St. Louis","state":"Missouri","stateAbbrev":"MO","postalCode":"63102″,"defaultCoordinates":{"latitude":38.62256667,"longitude":-90.19286667},"country":"USA","phone":"(314) 345-9600″},"timeZone":{"id":"America/Chicago","offset":-5,"tz":"CDT"},"active":true,"season":"2023″},"springVenue":{"id":2520,"link":"/api/v1/venues/2520″},"teamCode":"sln","fileCode":"stl","abbreviation":"STL","teamName":"Cardinals","locationName":"St. Louis","firstYearOfPlay":"1892″,"league":{"id":104,"name":"National League","link":"/api/v1/league/104″},"division":{"id":205,"name":"National League Central","link":"/api/v1/divisions/205″},"sport":{"id":1,"link":"/api/v1/sports/1″,"name":"Major League Baseball"},"shortName":"St. Louis","franchiseName":"St. Louis","clubName":"Cardinals","active":true},{"springLeague":{"id":115,"name":"Grapefruit League","link":"/api/v1/league/115″,"abbreviation":"GL"},"allStarStatus":"N","id":139,"name":"Tampa Bay Rays","link":"/api/v1/teams/139″,"season":2023,"venue":{"id":12,"name":"Tropicana Field","link":"/api/v1/venues/12″,"location":{"address1″:"One Tropicana Drive","city":"St. Petersburg","state":"Florida","stateAbbrev":"FL","postalCode":"33705″,"defaultCoordinates":{"latitude":27.767778,"longitude":-82.6525},"country":"USA","phone":"(727) 825-3137″},"timeZone":{"id":"America/New_York","offset":-4,"tz":"EDT"},"active":true,"season":"2023″},"springVenue":{"id":2534,"link":"/api/v1/venues/2534″},"teamCode":"tba","fileCode":"tb","abbreviation":"TB","teamName":"Rays","locationName":"St. Petersburg","firstYearOfPlay":"1996″,"league":{"id":103,"name":"American League","link":"/api/v1/league/103″},"division":{"id":201,"name":"American League East","link":"/api/v1/divisions/201″},"sport":{"id":1,"link":"/api/v1/sports/1″,"name":"Major League Baseball"},"shortName":"Tampa Bay","franchiseName":"Tampa Bay","clubName":"Rays","active":true},{"springLeague":{"id":114,"name":"Cactus League","link":"/api/v1/league/114″,"abbreviation":"CL"},"allStarStatus":"N","id":140,"name":"Texas Rangers","link":"/api/v1/teams/140″,"season":2023,"venue":{"id":5325,"name":"Globe Life Field","link":"/api/v1/venues/5325″,"location":{"address1″:"734 Stadium Drive","city":"Arlington","state":"Texas","stateAbbrev":"TX","postalCode":"76011″,"defaultCoordinates":{"latitude":32.747299,"longitude":-97.081818},"country":"USA","phone":"(817) 533-1972″},"timeZone":{"id":"America/Chicago","offset":-5,"tz":"CDT"},"active":true,"season":"2023″},"springVenue":{"id":2603,"link":"/api/v1/venues/2603″},"teamCode":"tex","fileCode":"tex","abbreviation":"TEX","teamName":"Rangers","locationName":"Arlington","firstYearOfPlay":"1961″,"league":{"id":103,"name":"American League","link":"/api/v1/league/103″},"division":{"id":200,"name":"American League West","link":"/api/v1/divisions/200″},"sport":{"id":1,"link":"/api/v1/sports/1″,"name":"Major League Baseball"},"shortName":"Texas","franchiseName":"Texas","clubName":"Rangers","active":true},{"springLeague":{"id":115,"name":"Grapefruit League","link":"/api/v1/league/115″,"abbreviation":"GL"},"allStarStatus":"N","id":141,"name":"Toronto Blue Jays","link":"/api/v1/teams/141″,"season":2023,"venue":{"id":14,"name":"Rogers Centre","link":"/api/v1/venues/14″,"location":{"address1″:"1 Blue Jays Way, Suite 3200″,"city":"Toronto","state":"Ontario","stateAbbrev":"ON","postalCode":"M5V1J1″,"defaultCoordinates":{"latitude":43.64155,"longitude":-79.38915},"country":"Canada","phone":"(416) 341-1000″},"timeZone":{"id":"America/Toronto","offset":-4,"tz":"EDT"},"active":true,"season":"2023″},"springVenue":{"id":2536,"link":"/api/v1/venues/2536″},"teamCode":"tor","fileCode":"tor","abbreviation":"TOR","teamName":"Blue Jays","locationName":"Toronto","firstYearOfPlay":"1977″,"league":{"id":103,"name":"American League","link":"/api/v1/league/103″},"division":{"id":201,"name":"American League East","link":"/api/v1/divisions/201″},"sport":{"id":1,"link":"/api/v1/sports/1″,"name":"Major League Baseball"},"shortName":"Toronto","franchiseName":"Toronto","clubName":"Blue Jays","active":true},{"springLeague":{"id":115,"name":"Grapefruit League","link":"/api/v1/league/115″,"abbreviation":"GL"},"allStarStatus":"N","id":142,"name":"Minnesota Twins","link":"/api/v1/teams/142″,"season":2023,"venue":{"id":3312,"name":"Target Field","link":"/api/v1/venues/3312″,"location":{"address1″:"1 Twins Way","city":"Minneapolis","state":"Minnesota","stateAbbrev":"MN","postalCode":"55403″,"defaultCoordinates":{"latitude":44.981829,"longitude":-93.277891},"country":"USA","phone":"(612) 659-3400″},"timeZone":{"id":"America/Chicago","offset":-5,"tz":"CDT"},"active":true,"season":"2023″},"springVenue":{"id":2862,"link":"/api/v1/venues/2862″},"teamCode":"min","fileCode":"min","abbreviation":"MIN","teamName":"Twins","locationName":"Minneapolis","firstYearOfPlay":"1901″,"league":{"id":103,"name":"American League","link":"/api/v1/league/103″},"division":{"id":202,"name":"American League Central","link":"/api/v1/divisions/202″},"sport":{"id":1,"link":"/api/v1/sports/1″,"name":"Major League Baseball"},"shortName":"Minnesota","franchiseName":"Minnesota","clubName":"Twins","active":true},{"springLeague":{"id":115,"name":"Grapefruit League","link":"/api/v1/league/115″,"abbreviation":"GL"},"allStarStatus":"N","id":143,"name":"Philadelphia Phillies","link":"/api/v1/teams/143″,"season":2023,"venue":{"id":2681,"name":"Citizens Bank Park","link":"/api/v1/venues/2681″,"location":{"address1″:"One Citizens Bank Way","city":"Philadelphia","state":"Pennsylvania","stateAbbrev":"PA","postalCode":"19148″,"defaultCoordinates":{"latitude":39.90539086,"longitude":-75.16716957},"country":"USA","phone":"(215) 463-6000″},"timeZone":{"id":"America/New_York","offset":-4,"tz":"EDT"},"active":true,"season":"2023″},"springVenue":{"id":2700,"link":"/api/v1/venues/2700″},"teamCode":"phi","fileCode":"phi","abbreviation":"PHI","teamName":"Phillies","locationName":"Philadelphia","firstYearOfPlay":"1883″,"league":{"id":104,"name":"National League","link":"/api/v1/league/104″},"division":{"id":204,"name":"National League East","link":"/api/v1/divisions/204″},"sport":{"id":1,"link":"/api/v1/sports/1″,"name":"Major League Baseball"},"shortName":"Philadelphia","franchiseName":"Philadelphia","clubName":"Phillies","active":true},{"springLeague":{"id":115,"name":"Grapefruit League","link":"/api/v1/league/115″,"abbreviation":"GL"},"allStarStatus":"N","id":144,"name":"Atlanta Braves","link":"/api/v1/teams/144″,"season":2023,"venue":{"id":4705,"name":"Truist Park","link":"/api/v1/venues/4705″,"location":{"address1″:"755 Battery Avenue","city":"Atlanta","state":"Georgia","stateAbbrev":"GA","postalCode":"30339″,"defaultCoordinates":{"latitude":33.890672,"longitude":-84.467641},"country":"USA"},"timeZone":{"id":"America/New_York","offset":-4,"tz":"EDT"},"active":true,"season":"2023″},"springVenue":{"id":5380,"link":"/api/v1/venues/5380″},"teamCode":"atl","fileCode":"atl","abbreviation":"ATL","teamName":"Braves","locationName":"Atlanta","firstYearOfPlay":"1871″,"league":{"id":104,"name":"National League","link":"/api/v1/league/104″},"division":{"id":204,"name":"National League East","link":"/api/v1/divisions/204″},"sport":{"id":1,"link":"/api/v1/sports/1″,"name":"Major League Baseball"},"shortName":"Atlanta","franchiseName":"Atlanta","clubName":"Braves","active":true},{"springLeague":{"id":114,"name":"Cactus League","link":"/api/v1/league/114″,"abbreviation":"CL"},"allStarStatus":"N","id":145,"name":"Chicago White Sox","link":"/api/v1/teams/145″,"season":2023,"venue":{"id":4,"name":"Guaranteed Rate Field","link":"/api/v1/venues/4″,"location":{"address1″:"333 West 35th Street","city":"Chicago","state":"Illinois","stateAbbrev":"IL","postalCode":"60616″,"defaultCoordinates":{"latitude":41.83,"longitude":-87.634167},"country":"USA","phone":"(312) 674-1000″},"timeZone":{"id":"America/Chicago","offset":-5,"tz":"CDT"},"active":true,"season":"2023″},"springVenue":{"id":3809,"link":"/api/v1/venues/3809″},"teamCode":"cha","fileCode":"cws","abbreviation":"CWS","teamName":"White Sox","locationName":"Chicago","firstYearOfPlay":"1901″,"league":{"id":103,"name":"American League","link":"/api/v1/league/103″},"division":{"id":202,"name":"American League Central","link":"/api/v1/divisions/202″},"sport":{"id":1,"link":"/api/v1/sports/1″,"name":"Major League Baseball"},"shortName":"Chi White Sox","franchiseName":"Chicago","clubName":"White Sox","active":true},{"springLeague":{"id":115,"name":"Grapefruit League","link":"/api/v1/league/115″,"abbreviation":"GL"},"allStarStatus":"N","id":146,"name":"Miami Marlins","link":"/api/v1/teams/146″,"season":2023,"venue":{"id":4169,"name":"loanDepot park","link":"/api/v1/venues/4169″,"location":{"address1″:"501 Marlins Way","city":"Miami","state":"Florida","stateAbbrev":"FL","postalCode":"33125″,"defaultCoordinates":{"latitude":25.77796236,"longitude":-80.21951795},"country":"USA"},"timeZone":{"id":"America/New_York","offset":-4,"tz":"EDT"},"active":true,"season":"2023″},"springVenue":{"id":2520,"link":"/api/v1/venues/2520″},"teamCode":"mia","fileCode":"mia","abbreviation":"MIA","teamName":"Marlins","locationName":"Miami","firstYearOfPlay":"1991″,"league":{"id":104,"name":"National League","link":"/api/v1/league/104″},"division":{"id":204,"name":"National League East","link":"/api/v1/divisions/204″},"sport":{"id":1,"link":"/api/v1/sports/1″,"name":"Major League Baseball"},"shortName":"Miami","franchiseName":"Miami","clubName":"Marlins","active":true},{"springLeague":{"id":115,"name":"Grapefruit League","link":"/api/v1/league/115″,"abbreviation":"GL"},"allStarStatus":"N","id":147,"name":"New York Yankees","link":"/api/v1/teams/147″,"season":2023,"venue":{"id":3313,"name":"Yankee Stadium","link":"/api/v1/venues/3313″,"location":{"address1″:"One East 161st Street","city":"Bronx","state":"New York","stateAbbrev":"NY","postalCode":"10451″,"defaultCoordinates":{"latitude":40.82919482,"longitude":-73.9264977},"country":"USA","phone":"(718) 293-4300″},"timeZone":{"id":"America/New_York","offset":-4,"tz":"EDT"},"active":true,"season":"2023″},"springVenue":{"id":2523,"link":"/api/v1/venues/2523″},"teamCode":"nya","fileCode":"nyy","abbreviation":"NYY","teamName":"Yankees","locationName":"Bronx","firstYearOfPlay":"1903″,"league":{"id":103,"name":"American League","link":"/api/v1/league/103″},"division":{"id":201,"name":"American League East","link":"/api/v1/divisions/201″},"sport":{"id":1,"link":"/api/v1/sports/1″,"name":"Major League Baseball"},"shortName":"NY Yankees","franchiseName":"New York","clubName":"Yankees","active":true},{"springLeague":{"id":114,"name":"Cactus League","link":"/api/v1/league/114″,"abbreviation":"CL"},"allStarStatus":"N","id":158,"name":"Milwaukee Brewers","link":"/api/v1/teams/158″,"season":2023,"venue":{"id":32,"name":"American Family Field","link":"/api/v1/venues/32″,"location":{"address1″:"One Brewers Way","city":"Milwaukee","state":"Wisconsin","stateAbbrev":"WI","postalCode":"53214″,"defaultCoordinates":{"latitude":43.02838,"longitude":-87.97099},"country":"USA","phone":"(414) 902-4400″},"timeZone":{"id":"America/Chicago","offset":-5,"tz":"CDT"},"active":true,"season":"2023″},"springVenue":{"id":2518,"link":"/api/v1/venues/2518″},"teamCode":"mil","fileCode":"mil","abbreviation":"MIL","teamName":"Brewers","locationName":"Milwaukee","firstYearOfPlay":"1968″,"league":{"id":104,"name":"National League","link":"/api/v1/league/104″},"division":{"id":205,"name":"National League Central","link":"/api/v1/divisions/205″},"sport":{"id":1,"link":"/api/v1/sports/1″,"name":"Major League Baseball"},"shortName":"Milwaukee","franchiseName":"Milwaukee","clubName":"Brewers","active":true},{"springLeague":{"id":114,"name":"Cactus League","link":"/api/v1/league/114″,"abbreviation":"CL"},"allStarStatus":"N","id":108,"name":"Los Angeles Angels","link":"/api/v1/teams/108″,"season":2023,"venue":{"id":1,"name":"Angel Stadium","link":"/api/v1/venues/1″,"location":{"address1″:"2000 Gene Autry Way","city":"Anaheim","state":"California","stateAbbrev":"CA","postalCode":"92806″,"defaultCoordinates":{"latitude":33.80019044,"longitude":-117.8823996},"country":"USA","phone":"(714) 940-2000″},"timeZone":{"id":"America/Los_Angeles","offset":-7,"tz":"PDT"},"active":true,"season":"2023″},"springVenue":{"id":2500,"link":"/api/v1/venues/2500″},"teamCode":"ana","fileCode":"ana","abbreviation":"LAA","teamName":"Angels","locationName":"Anaheim","firstYearOfPlay":"1961″,"league":{"id":103,"name":"American League","link":"/api/v1/league/103″},"division":{"id":200,"name":"American League West","link":"/api/v1/divisions/200″},"sport":{"id":1,"link":"/api/v1/sports/1″,"name":"Major League Baseball"},"shortName":"LA Angels","franchiseName":"Los Angeles","clubName":"Angels","active":true},{"springLeague":{"id":114,"name":"Cactus League","link":"/api/v1/league/114″,"abbreviation":"CL"},"allStarStatus":"N","id":109,"name":"Arizona Diamondbacks","link":"/api/v1/teams/109″,"season":2023,"venue":{"id":15,"name":"Chase Field","link":"/api/v1/venues/15″,"location":{"address1″:"401 East Jefferson Street","city":"Phoenix","state":"Arizona","stateAbbrev":"AZ","postalCode":"85004″,"defaultCoordinates":{"latitude":33.445302,"longitude":-112.066687},"country":"USA","phone":"(602) 462-6500″},"timeZone":{"id":"America/Phoenix","offset":-7,"tz":"MST"},"active":true,"season":"2023″},"springVenue":{"id":4249,"link":"/api/v1/venues/4249″},"teamCode":"ari","fileCode":"ari","abbreviation":"AZ","teamName":"D-backs","locationName":"Phoenix","firstYearOfPlay":"1996″,"league":{"id":104,"name":"National League","link":"/api/v1/league/104″},"division":{"id":203,"name":"National League West","link":"/api/v1/divisions/203″},"sport":{"id":1,"link":"/api/v1/sports/1″,"name":"Major League Baseball"},"shortName":"Arizona","franchiseName":"Arizona","clubName":"Diamondbacks","active":true},{"springLeague":{"id":115,"name":"Grapefruit League","link":"/api/v1/league/115″,"abbreviation":"GL"},"allStarStatus":"N","id":110,"name":"Baltimore Orioles","link":"/api/v1/teams/110″,"season":2023,"venue":{"id":2,"name":"Oriole Park at Camden Yards","link":"/api/v1/venues/2″,"location":{"address1″:"333 West Camden Street","city":"Baltimore","state":"Maryland","stateAbbrev":"MD","postalCode":"21201″,"defaultCoordinates":{"latitude":39.283787,"longitude":-76.621689},"country":"USA","phone":"(410) 685-9800″},"timeZone":{"id":"America/New_York","offset":-4,"tz":"EDT"},"active":true,"season":"2023″},"springVenue":{"id":2508,"link":"/api/v1/venues/2508″},"teamCode":"bal","fileCode":"bal","abbreviation":"BAL","teamName":"Orioles","locationName":"Baltimore","firstYearOfPlay":"1901″,"league":{"id":103,"name":"American League","link":"/api/v1/league/103″},"division":{"id":201,"name":"American League East","link":"/api/v1/divisions/201″},"sport":{"id":1,"link":"/api/v1/sports/1″,"name":"Major League Baseball"},"shortName":"Baltimore","franchiseName":"Baltimore","clubName":"Orioles","active":true},{"springLeague":{"id":115,"name":"Grapefruit League","link":"/api/v1/league/115″,"abbreviation":"GL"},"allStarStatus":"N","id":111,"name":"Boston Red Sox","link":"/api/v1/teams/111″,"season":2023,"venue":{"id":3,"name":"Fenway Park","link":"/api/v1/venues/3″,"location":{"address1″:"4 Yawkey Way","city":"Boston","state":"Massachusetts","stateAbbrev":"MA","postalCode":"2215″,"defaultCoordinates":{"latitude":42.346456,"longitude":-71.097441},"country":"USA","phone":"(617) 267-9440″},"timeZone":{"id":"America/New_York","offset":-4,"tz":"EDT"},"active":true,"season":"2023″},"springVenue":{"id":4309,"link":"/api/v1/venues/4309″},"teamCode":"bos","fileCode":"bos","abbreviation":"BOS","teamName":"Red Sox","locationName":"Boston","firstYearOfPlay":"1901″,"league":{"id":103,"name":"American League","link":"/api/v1/league/103″},"division":{"id":201,"name":"American League East","link":"/api/v1/divisions/201″},"sport":{"id":1,"link":"/api/v1/sports/1″,"name":"Major League Baseball"},"shortName":"Boston","franchiseName":"Boston","clubName":"Red Sox","active":true},{"springLeague":{"id":114,"name":"Cactus League","link":"/api/v1/league/114″,"abbreviation":"CL"},"allStarStatus":"N","id":112,"name":"Chicago Cubs","link":"/api/v1/teams/112″,"season":2023,"venue":{"id":17,"name":"Wrigley Field","link":"/api/v1/venues/17″,"location":{"address1″:"1060 West Addison","city":"Chicago","state":"Illinois","stateAbbrev":"IL","postalCode":"60613-4397″,"defaultCoordinates":{"latitude":41.948171,"longitude":-87.655503},"country":"USA","phone":"(773) 404-2827″},"timeZone":{"id":"America/Chicago","offset":-5,"tz":"CDT"},"active":true,"season":"2023″},"springVenue":{"id":4629,"link":"/api/v1/venues/4629″},"teamCode":"chn","fileCode":"chc","abbreviation":"CHC","teamName":"Cubs","locationName":"Chicago","firstYearOfPlay":"1874″,"league":{"id":104,"name":"National League","link":"/api/v1/league/104″},"division":{"id":205,"name":"National League Central","link":"/api/v1/divisions/205″},"sport":{"id":1,"link":"/api/v1/sports/1″,"name":"Major League Baseball"},"shortName":"Chi Cubs","franchiseName":"Chicago","clubName":"Cubs","active":true},{"springLeague":{"id":114,"name":"Cactus League","link":"/api/v1/league/114″,"abbreviation":"CL"},"allStarStatus":"N","id":113,"name":"Cincinnati Reds","link":"/api/v1/teams/113″,"season":2023,"venue":{"id":2602,"name":"Great American Ball Park","link":"/api/v1/venues/2602″,"location":{"address1″:"100 Main Street","city":"Cincinnati","state":"Ohio","stateAbbrev":"OH","postalCode":"45202-4109″,"defaultCoordinates":{"latitude":39.097389,"longitude":-84.506611},"country":"USA","phone":"(513) 765-7000″},"timeZone":{"id":"America/New_York","offset":-4,"tz":"EDT"},"active":true,"season":"2023″},"springVenue":{"id":3834,"link":"/api/v1/venues/3834″},"teamCode":"cin","fileCode":"cin","abbreviation":"CIN","teamName":"Reds","locationName":"Cincinnati","firstYearOfPlay":"1882″,"league":{"id":104,"name":"National League","link":"/api/v1/league/104″},"division":{"id":205,"name":"National League Central","link":"/api/v1/divisions/205″},"sport":{"id":1,"link":"/api/v1/sports/1″,"name":"Major League Baseball"},"shortName":"Cincinnati","franchiseName":"Cincinnati","clubName":"Reds","active":true},{"springLeague":{"id":114,"name":"Cactus League","link":"/api/v1/league/114″,"abbreviation":"CL"},"allStarStatus":"N","id":114,"name":"Cleveland Guardians","link":"/api/v1/teams/114″,"season":2023,"venue":{"id":5,"name":"Progressive Field","link":"/api/v1/venues/5″,"location":{"address1″:"2401 Ontario Street","city":"Cleveland","state":"Ohio","stateAbbrev":"OH","postalCode":"44115″,"defaultCoordinates":{"latitude":41.495861,"longitude":-81.685255},"country":"USA","phone":"(216) 420-4200″},"timeZone":{"id":"America/New_York","offset":-4,"tz":"EDT"},"active":true,"season":"2023″},"springVenue":{"id":3834,"link":"/api/v1/venues/3834″},"teamCode":"cle","fileCode":"cle","abbreviation":"CLE","teamName":"Guardians","locationName":"Cleveland","firstYearOfPlay":"1901″,"league":{"id":103,"name":"American League","link":"/api/v1/league/103″},"division":{"id":202,"name":"American League Central","link":"/api/v1/divisions/202″},"sport":{"id":1,"link":"/api/v1/sports/1″,"name":"Major League Baseball"},"shortName":"Cleveland","franchiseName":"Cleveland","clubName":"Guardians","active":true},{"springLeague":{"id":114,"name":"Cactus League","link":"/api/v1/league/114″,"abbreviation":"CL"},"allStarStatus":"N","id":115,"name":"Colorado Rockies","link":"/api/v1/teams/115″,"season":2023,"venue":{"id":19,"name":"Coors Field","link":"/api/v1/venues/19″,"location":{"address1″:"2001 Blake Street","city":"Denver","state":"Colorado","stateAbbrev":"CO","postalCode":"80205-2000″,"defaultCoordinates":{"latitude":39.756042,"longitude":-104.994136},"country":"USA","phone":"(303) 292-0200″},"timeZone":{"id":"America/Denver","offset":-6,"tz":"MDT"},"active":true,"season":"2023″},"springVenue":{"id":4249,"link":"/api/v1/venues/4249″},"teamCode":"col","fileCode":"col","abbreviation":"COL","teamName":"Rockies","locationName":"Denver","firstYearOfPlay":"1992″,"league":{"id":104,"name":"National League","link":"/api/v1/league/104″},"division":{"id":203,"name":"National League West","link":"/api/v1/divisions/203″},"sport":{"id":1,"link":"/api/v1/sports/1″,"name":"Major League Baseball"},"shortName":"Colorado","franchiseName":"Colorado","clubName":"Rockies","active":true},{"springLeague":{"id":115,"name":"Grapefruit League","link":"/api/v1/league/115″,"abbreviation":"GL"},"allStarStatus":"N","id":116,"name":"Detroit Tigers","link":"/api/v1/teams/116″,"season":2023,"venue":{"id":2394,"name":"Comerica Park","link":"/api/v1/venues/2394″,"location":{"address1″:"2100 Woodward Avenue","city":"Detroit","state":"Michigan","stateAbbrev":"MI","postalCode":"48201″,"defaultCoordinates":{"latitude":42.3391151,"longitude":-83.048695},"country":"USA","phone":"(313) 471-2000″},"timeZone":{"id":"America/Detroit","offset":-4,"tz":"EDT"},"active":true,"season":"2023″},"springVenue":{"id":2511,"link":"/api/v1/venues/2511″},"teamCode":"det","fileCode":"det","abbreviation":"DET","teamName":"Tigers","locationName":"Detroit","firstYearOfPlay":"1901″,"league":{"id":103,"name":"American League","link":"/api/v1/league/103″},"division":{"id":202,"name":"American League Central","link":"/api/v1/divisions/202″},"sport":{"id":1,"link":"/api/v1/sports/1″,"name":"Major League Baseball"},"shortName":"Detroit","franchiseName":"Detroit","clubName":"Tigers","active":true},{"springLeague":{"id":115,"name":"Grapefruit League","link":"/api/v1/league/115″,"abbreviation":"GL"},"allStarStatus":"N","id":117,"name":"Houston Astros","link":"/api/v1/teams/117″,"season":2023,"venue":{"id":2392,"name":"Minute Maid Park","link":"/api/v1/venues/2392″,"location":{"address1″:"501 Crawford Street","city":"Houston","state":"Texas","stateAbbrev":"TX","postalCode":"77002″,"defaultCoordinates":{"latitude":29.756967,"longitude":-95.355509},"country":"USA","phone":"(713) 259-8000″},"timeZone":{"id":"America/Chicago","offset":-5,"tz":"CDT"},"active":true,"season":"2023″},"springVenue":{"id":5000,"link":"/api/v1/venues/5000″},"teamCode":"hou","fileCode":"hou","abbreviation":"HOU","teamName":"Astros","locationName":"Houston","firstYearOfPlay":"1962″,"league":{"id":103,"name":"American League","link":"/api/v1/league/103″},"division":{"id":200,"name":"American League West","link":"/api/v1/divisions/200″},"sport":{"id":1,"link":"/api/v1/sports/1″,"name":"Major League Baseball"},"shortName":"Houston","franchiseName":"Houston","clubName":"Astros","active":true},{"springLeague":{"id":114,"name":"Cactus League","link":"/api/v1/league/114″,"abbreviation":"CL"},"allStarStatus":"N","id":118,"name":"Kansas City Royals","link":"/api/v1/teams/118″,"season":2023,"venue":{"id":7,"name":"Kauffman Stadium","link":"/api/v1/venues/7″,"location":{"address1″:"One Royal Way","city":"Kansas City","state":"Missouri","stateAbbrev":"MO","postalCode":"64129″,"defaultCoordinates":{"latitude":39.051567,"longitude":-94.480483},"country":"USA","phone":"(816) 921-8000″},"timeZone":{"id":"America/Chicago","offset":-5,"tz":"CDT"},"active":true,"season":"2023″},"springVenue":{"id":2603,"link":"/api/v1/venues/2603″},"teamCode":"kca","fileCode":"kc","abbreviation":"KC","teamName":"Royals","locationName":"Kansas City","firstYearOfPlay":"1968″,"league":{"id":103,"name":"American League","link":"/api/v1/league/103″},"division":{"id":202,"name":"American League Central","link":"/api/v1/divisions/202″},"sport":{"id":1,"link":"/api/v1/sports/1″,"name":"Major League Baseball"},"shortName":"Kansas City","franchiseName":"Kansas City","clubName":"Royals","active":true},{"springLeague":{"id":114,"name":"Cactus League","link":"/api/v1/league/114″,"abbreviation":"CL"},"allStarStatus":"N","id":119,"name":"Los Angeles Dodgers","link":"/api/v1/teams/119″,"season":2023,"venue":{"id":22,"name":"Dodger Stadium","link":"/api/v1/venues/22″,"location":{"address1″:"1000 Vin Scully Avenue","city":"Los Angeles","state":"California","stateAbbrev":"CA","postalCode":"90012-1199″,"defaultCoordinates":{"latitude":34.07368,"longitude":-118.24053},"country":"USA","phone":"(323) 224-1500″},"timeZone":{"id":"America/Los_Angeles","offset":-7,"tz":"PDT"},"active":true,"season":"2023″},"springVenue":{"id":3809,"link":"/api/v1/venues/3809″},"teamCode":"lan","fileCode":"la","abbreviation":"LAD","teamName":"Dodgers","locationName":"Los Angeles","firstYearOfPlay":"1884″,"league":{"id":104,"name":"National League","link":"/api/v1/league/104″},"division":{"id":203,"name":"National League West","link":"/api/v1/divisions/203″},"sport":{"id":1,"link":"/api/v1/sports/1″,"name":"Major League Baseball"},"shortName":"LA Dodgers","franchiseName":"Los Angeles","clubName":"Dodgers","active":true},{"springLeague":{"id":115,"name":"Grapefruit League","link":"/api/v1/league/115″,"abbreviation":"GL"},"allStarStatus":"N","id":120,"name":"Washington Nationals","link":"/api/v1/teams/120″,"season":2023,"venue":{"id":3309,"name":"Nationals Park","link":"/api/v1/venues/3309″,"location":{"address1″:"1500 South Capitol Street, SE","city":"Washington","state":"District of Columbia","stateAbbrev":"DC","postalCode":"20003-1507″,"defaultCoordinates":{"latitude":38.872861,"longitude":-77.007501},"country":"USA","phone":"(202) 349-0400″},"timeZone":{"id":"America/New_York","offset":-4,"tz":"EDT"},"active":true,"season":"2023″},"springVenue":{"id":5000,"link":"/api/v1/venues/5000″},"teamCode":"was","fileCode":"was","abbreviation":"WSH","teamName":"Nationals","locationName":"Washington","firstYearOfPlay":"1968″,"league":{"id":104,"name":"National League","link":"/api/v1/league/104″},"division":{"id":204,"name":"National League East","link":"/api/v1/divisions/204″},"sport":{"id":1,"link":"/api/v1/sports/1″,"name":"Major League Baseball"},"shortName":"Washington","franchiseName":"Washington","clubName":"Nationals","active":true},{"springLeague":{"id":115,"name":"Grapefruit League","link":"/api/v1/league/115″,"abbreviation":"GL"},"allStarStatus":"N","id":121,"name":"New York Mets","link":"/api/v1/teams/121″,"season":2023,"venue":{"id":3289,"name":"Citi Field","link":"/api/v1/venues/3289″,"location":{"address1″:"Citi Field","city":"Flushing","state":"New York","stateAbbrev":"NY","postalCode":"11368″,"defaultCoordinates":{"latitude":40.75753012,"longitude":-73.84559155},"country":"USA","phone":"(718) 507-6387″},"timeZone":{"id":"America/New_York","offset":-4,"tz":"EDT"},"active":true,"season":"2023″},"springVenue":{"id":2856,"link":"/api/v1/venues/2856″},"teamCode":"nyn","fileCode":"nym","abbreviation":"NYM","teamName":"Mets","locationName":"Flushing","firstYearOfPlay":"1962″,"league":{"id":104,"name":"National League","link":"/api/v1/league/104″},"division":{"id":204,"name":"National League East","link":"/api/v1/divisions/204″},"sport":{"id":1,"link":"/api/v1/sports/1″,"name":"Major League Baseball"},"shortName":"NY Mets","franchiseName":"New York","clubName":"Mets","active":true}]},"graphqlVariables":{"getInitialData":{"contentfulLocale":"en-US","forgeLocale":"en-us","isApp":false,"preview":false,"storySlug":"eloy-jimenez-returns-to-white-sox-from-world-baseball-classic","teamId":"mlb","teamPropertiesId":"mlb-global-properties","teamPaletteId":"mlb-base-palette"},"getRelatedContent":{"slug":"eloy-jimenez-returns-to-white-sox-from-world-baseball-classic","choices":{"locale":"en-us","teamId":"mlb","topicSlug":""}},"getTopic":{"forgeLocale":"en-us","topicSlug":""}},"headerState":{"clubId":"mlb","deviceProperties":{},"footerData":{"instanceId":"db2f8fb2-78c8-4d3c-a328-9e91c349dfee","title":"global-footer","variables":[],"menuItems":[{"itemId":"aec375d3-3afa-4491-ab28-60b736f38982″,"text":"Terms of Use","properties":{"link":"/official-information/terms-of-use","target":"_blank"},"menuItems":[]},{"itemId":"debe8dbf-de27-4eae-b7ec-adae43fc4642″,"textual content":"Privateness Coverage","properties":{"hyperlink":"/official-information/privacy-policy"},"menuItems":[]},{"itemId":"345a1847-cac1-43a4-91bf-70c21ecee681″,"textual content":"Authorized Notices","properties":{"hyperlink":"/official-information/legal-notices"},"menuItems":[]},{"itemId":"34014aad-1069-4bba-b22e-4b287a4f7df1″,"textual content":"Contact Us","properties":{"hyperlink":"/official-information/contact"},"menuItems":[]},{"itemId":"65e06970-7f8e-4328-ad82-9d90df0f3e87″,"textual content":"Don't Promote or Share My Private Knowledge","properties":{"hyperlink":"https://privacyportal.onetrust.com/webform/53a301ae-6882-46f9-af93-24f64f792aee/3251a424-8286-4725-9313-603f12c85a49″,"goal":"_blank"},"menuItems":[]},{"itemId":"dd307e97-49c6-4f80-aff3-89a59696fb80″,"textual content":"Official Data","properties":{},"menuItems":[{"itemId":"bdf571d3-e8bb-403b-bb5f-7f28a7127c74″,"text":"Official Info","properties":{"link":"/official-information"},"menuItems":[]},{"itemId":"ecfd4d42-aa8d-4872-80a5-869c6b493018″,"textual content":"About MLB","properties":{"hyperlink":"/official-information/about-mlb"},"menuItems":[]},{"itemId":"bb62de22-5c84-4cab-b9fb-5429ea9d647c","textual content":"Staff Data","properties":{"hyperlink":"https://www.mlb.com/workforce"},"menuItems":[]},{"itemId":"7cc37e2a-667c-4405-bd1f-87ad88bc4d9e","textual content":"Official Guidelines","properties":{"hyperlink":"https://img.mlbstatic.com/mlb-images/picture/add/mlb/hhvryxqioipb87os1puw.pdf","goal":"_blank"},"menuItems":[]},{"itemId":"e658056b-608b-4eee-a04a-43772f9e6bb4″,"textual content":"Replay Evaluate Rules","properties":{"hyperlink":"/glossary/guidelines/replay-review"},"menuItems":[]},{"itemId":"d1ffda83-f016-4ba6-8f32-7cc7ce787a9c","textual content":"Umpires","properties":{"hyperlink":"/official-information/umpires"},"menuItems":[]},{"itemId":"23dde9d7-6aba-4bec-a449-b1b4d5a5767c","textual content":"Promote with Us","properties":{"hyperlink":"/sponsorship"},"menuItems":[]},{"itemId":"bd193214-b4a4-4c4d-965e-1a55cdc2e0fb","textual content":"Press Releases","properties":{"hyperlink":"/information/subject/mlb-press-releases"},"menuItems":[]}]},{"itemId":"7a60a8fc-0c3c-4c87-b04b-2b57b6c9894c","textual content":"Assist/Contact Us","properties":{},"menuItems":[{"itemId":"efb27376-accc-4ca4-9017-c3309ee122d3″,"text":"Accessibility Information","properties":{"link":"/official-information/accessibility"},"menuItems":[]},{"itemId":"cf3490fc-f093-4457-99a7-d2bc3f4d4cef","textual content":"Auctions Buyer Service","properties":{"hyperlink":"http://auctions.mlb.com/iSynApp/manageUserEmail!showEmailContactUsForm.motion?sid=1101001″},"menuItems":[]},{"itemId":"c6867706-11b7-4634-a78e-b5d513948f43″,"textual content":"Harassment Coverage","properties":{"hyperlink":"/official-information/harassment-policy"},"menuItems":[]},{"itemId":"0e3932c9-beec-43f2-b712-66879a51ab63″,"textual content":"Assist/Contact Us","properties":{"hyperlink":"/official-information/contact"},"menuItems":[]},{"itemId":"6d4ebef1-3168-4b79-a237-9f36931d3a2c","textual content":"MLB App FAQs","properties":{"hyperlink":"/apps/mlb-app/faq-apple"},"menuItems":[]},{"itemId":"4b3c6ee8-d4ae-4265-a7e7-7e5bea8cde28″,"textual content":"MLB.com Account Data","properties":{"hyperlink":"/official-information/faqs"},"menuItems":[]},{"itemId":"4d33a7c1-38d5-4b3b-a999-53377f55738d","textual content":"MLB.TV Assist Heart","properties":{"hyperlink":"/live-stream-games/help-center"},"menuItems":[]},{"itemId":"36f01834-7979-4a42-aa12-52439c2e320b","textual content":"Store Assist","properties":{"hyperlink":"https://www.mlbshop.com/customer-help-desk/hd-1″},"menuItems":[]}]},{"itemId":"6ca8b189-8c54-428f-9f79-3c357ef18469″,"textual content":"Extra MLB Websites & Associates","properties":{},"menuItems":[{"itemId":"becc9309-94fc-491b-ad15-45f7c17f85a9″,"text":"MLB Players Alumni Association","properties":{"link":"/mlbpaa","target":""},"menuItems":[]},{"itemId":"9ff49c09-8a0d-41e6-b8b0-14f37f8e7f52″,"textual content":"MLB Gamers Affiliation","properties":{"hyperlink":"http://www.mlbplayers.com/"},"menuItems":[]},{"itemId":"022ec2ca-bb20-4543-9cdc-95ba3a4443ca","textual content":"Minor League Baseball","properties":{"hyperlink":"https://www.milb.com/"},"menuItems":[]},{"itemId":"c6f9948e-3521-4788-83ed-b568f39e86aa","textual content":"MLB Community","properties":{"hyperlink":"https://www.mlb.com/community"},"menuItems":[]},{"itemId":"de2ea389-0a29-4600-8048-b4261916183d","textual content":"Baseball Help Staff","properties":{"hyperlink":"/baseball-assistance-team"},"menuItems":[]},{"itemId":"6a47c1d6-35aa-4028-9825-7cfc34a3ea40″,"textual content":"Participant Useful resource Heart","properties":{"hyperlink":"/player-resource-center"},"menuItems":[]},{"itemId":"75f0b763-612d-4557-ae38-227fb5b3b7f1″,"textual content":"Tickets.com","properties":{"hyperlink":"http://www.tickets.com/"},"menuItems":[]},{"itemId":"cb410dd4-4ace-4b5b-be3e-4ae6d60cd20f","textual content":"YES Community","properties":{"hyperlink":"https://www.yesnetwork.com/"},"menuItems":[]},{"itemId":"5c8f6196-a4d5-4ed5-b830-189580691d3e","textual content":"Australian Baseball League","properties":{"hyperlink":"https://theabl.com.au/"},"menuItems":[]},{"itemId":"ab6fc805-0bb7-439b-8c3c-92c61b035387″,"textual content":"World Baseball Traditional","properties":{"hyperlink":"https://www.worldbaseballclassic.com/"},"menuItems":[]},{"itemId":"e218ed4d-89f9-4f7d-87e7-c05a3559cd74″,"textual content":"sabr.org","properties":{"hyperlink":"http://sabr.org/"},"menuItems":[]},{"itemId":"158a95a6-bd4f-4654-b57f-465d3c356a55″,"textual content":"School Baseball Corridor of Fame","properties":{"hyperlink":"https://www.mlb.com/college-baseball-hall-of-fame"},"menuItems":[]},{"itemId":"2e494e91-a92e-4763-b89b-7944f37b1b3f","textual content":"Golden Spike Award","properties":{"hyperlink":"https://www.usabaseball.com/golden-spikes-award"},"menuItems":[]},{"itemId":"ccd9020d-c619-45d2-bc1f-ef80ae2cd651″,"textual content":"USA Baseball","properties":{"hyperlink":"https://www.usabaseball.com"},"menuItems":[]},{"itemId":"75512a93-d52d-4d71-a6d3-70d6b44dfa0f","textual content":"LasMayores.com","properties":{"hyperlink":"https://www.mlb.com/es"},"menuItems":[]},{"itemId":"3b7bbad3-1ed5-468d-8703-205519315e04″,"textual content":"MLBCommunity.org","properties":{"hyperlink":"/mlb-community"},"menuItems":[]},{"itemId":"f8058121-3606-4ff2-be8a-d1a3d47642db","textual content":"AllStarGame.com","properties":{"hyperlink":"/all-star"},"menuItems":[]},{"itemId":"a624b4e5-c8d8-44b9-9084-7522ed0cee59″,"textual content":"MLB.com/Youngsters","properties":{"hyperlink":"https://www.mlb.com/followers/youngsters"},"menuItems":[]},{"itemId":"43c6bc47-f7d9-445a-85a1-10b3cdc02ee0″,"textual content":"MLB Photostore","properties":{"hyperlink":"https://photostore.mlb.com/","seen":"false"},"menuItems":[]},{"itemId":"c574a4a2-45ec-47fe-8ca3-b5b99d1cb443″,"textual content":"PlayBall.org","properties":{"hyperlink":"https://www.playball.org"},"menuItems":[]},{"itemId":"517cf98f-063c-486a-a725-5380e1ae063f","textual content":"MLB Educators","properties":{"hyperlink":"/mlb-educators"},"menuItems":[]}]},{"itemId":"e3a86593-6da0-4d00-a512-0b8c78c9b8a5″,"textual content":"Careers","properties":{"hyperlink":""},"menuItems":[{"itemId":"35caab61-51c7-4b17-a9b8-e9ecd201058a","text":"Careers Home","properties":{"link":"/careers/home"},"menuItems":[]}]}]},"headerData":{"instanceId":"fbde1dcd-c837-4740-991c-1087d1db26d1″,"title":"global-nav","variables":[],"menuItems":[{"itemId":"668844d6-282b-4abb-a162-f6ffff905b11″,"text":"MLB.TV","properties":{"customProperties":"align:right;","visible":"true","link":"https://www.mlb.com/tv?&affiliateId=mlbMENUtv"},"menuItems":[{"itemId":"43795314-dff1-48d7-8e49-a3d7acab203d","text":"Buy MLB.TV","properties":{"link":"/live-stream-games/subscribe?&affiliateId=mlbMENUtv","visible":"true"},"menuItems":[]},{"itemId":"5b4ab21b-1d63-4eff-85f9-51075da5915a","textual content":"Purchase At Bat","properties":{"hyperlink":"/live-stream-games/subscribe/at-bat?&affiliateId=mlbMENUtv","seen":"true"},"menuItems":[]},{"itemId":"ef0347a1-642b-4d79-b078-7a19173362e1″,"textual content":"MLB.TV ST Schedule","properties":{"hyperlink":"https://www.mlb.com/live-stream-games/spring-training?&affiliateId=mlbMENUtv"},"menuItems":[]},{"itemId":"5e33e51f-2f87-4d40-bf50-cc1704688344″,"textual content":"Watch & Hear","properties":{"hyperlink":"/live-stream-games?&affiliateID=mlbMENUtv","seen":"true"},"menuItems":[]},{"itemId":"c04b122c-66ec-4bfa-9e26-2e7f75bc915c","textual content":"Assist Heart","properties":{"hyperlink":"/live-stream-games/help-center?&affiliateID=mlbMENUtv","seen":"true"},"menuItems":[]}]},{"itemId":"tickets","textual content":"Tickets","properties":{"hyperlink":"https://www.mlb.com/tickets","customProperties":"align:proper;"},"menuItems":[{"itemId":"b2956670-29de-4eb5-94db-7cbeecfb987f","text":"All-Star Tickets","properties":{"link":"https://www.mlb.com/all-star/tickets?top-nav-dropdown","visible":"true"},"menuItems":[]},{"itemId":"020f5910-a69a-443a-b5a3-37b7664d8a4f","textual content":"Spring Coaching","properties":{"hyperlink":"https://www.mlb.com/tickets/spring-training","seen":"true","customProperties":"expires:1680062340;"},"menuItems":[]},{"itemId":"524505d6-bf61-4819-8197-f62bc71fd518″,"textual content":"Postseason Tickets","properties":{"hyperlink":"/tickets/postseason","seen":"false"},"menuItems":[]},{"itemId":"005453a9-72bb-49f7-9dd7-f4f6d70c6a6a","textual content":"SeatGeek","properties":{"hyperlink":"https://seatgeek.com/mlb-tickets?assist=15994&pid=integration&rid=1&utm_medium=partnership&utm_source=mlb_sponsorship&utm_campaign=integration","goal":"_blank","seen":"true"},"menuItems":[]}]},{"itemId":"6bfaf88e-891c-4e05-a935-8a32bd23086a","textual content":"Store","properties":{"hyperlink":"https://www.mlbshop.com/?_s=bm-mlbcom-hp","customProperties":"align:proper;","icon":"shopping-cart"},"menuItems":[{"itemId":"91dcfa1d-f4de-4bf9-93f8-8f91f4069272″,"text":"MLB Online Shop","properties":{"link":"https://www.mlbshop.com/?_s=bm-mlbcom-hp","customProperties":""},"menuItems":[]},{"itemId":"d7b3c8e0-42c4-45c5-8278-c51adb21b47f","textual content":"Public sale","properties":{"hyperlink":"https://auctions.mlb.com/iSynApp/showHomePage.motion?sid=1101001&isynsharedsession=9mislq-18JnZhOEp-FeGzvUB3G6zxwkeKqwX99MKAttEdaSACl02r4aCDzYhNvUm","seen":"true"},"menuItems":[]},{"itemId":"c69e35fc-900e-4fcc-9348-085aa0febeab","textual content":"Present Playing cards","properties":{"hyperlink":"https://www.mlbshop.com/gift-cards/x-462351+z-94899005-3509039474?_s=bm-mlbcom-Dwelling","customProperties":""},"menuItems":[]},{"itemId":"7423a9ca-3a6f-42fe-8d6e-9459bed284c7″,"textual content":"MLB NYC Flagship Retailer","properties":{"hyperlink":"https://www.mlb.com/store/nyc-retail-store"},"menuItems":[]},{"itemId":"44958e84-599e-44b1-96b4-44f38a477942″,"textual content":"European Store","properties":{"hyperlink":"http://www.mlbshopeurope.com/shops/mlb/en?portal=MLTS66FS&CMP=PSC-MLTS66FS","customProperties":""},"menuItems":[]},{"itemId":"51d3278e-90fd-4462-aec0-7cfd8de1cb79″,"textual content":"Picture Retailer","properties":{"hyperlink":"https://photostore.mlb.com/","seen":"true"},"menuItems":[]}]},{"itemId":"5052bac6-3f1d-4847-8739-42021d7cfc2d","textual content":"Information","properties":{"hyperlink":"https://www.mlb.com/information","customProperties":"amp:true;cell:true"},"menuItems":[{"itemId":"d08f0874-ecb6-4378-93c6-be05b4397c21″,"text":"Rule Changes","properties":{"link":"https://www.mlb.com/rule-changes-2023″},"menuItems":[]},{"itemId":"82d45c9a-d055-4ab4-b785-576d982a2077″,"textual content":"Possible Pitchers","properties":{"hyperlink":"https://www.mlb.com/probable-pitchers/","seen":"true","enabled":"true"},"menuItems":[]},{"itemId":"29c52020-6ed2-45f6-8f8b-6d7e909a68c1″,"textual content":"Beginning Lineups","properties":{"hyperlink":"https://www.mlb.com/starting-lineups"},"menuItems":[]},{"itemId":"28522a27-ab22-43ed-84b4-1b4760c39535″,"textual content":"Transactions","properties":{"hyperlink":"https://www.mlb.com/transactions"},"menuItems":[]},{"itemId":"28a2e573-86ba-4cdc-a924-86d3b6500979″,"textual content":"Damage Report","properties":{"hyperlink":"https://www.mlb.com/injury-report","seen":"true"},"menuItems":[]},{"itemId":"3f97e5c6-cd8f-4c42-9be1-b816ea9f47b1″,"textual content":"World Baseball Traditional","properties":{"hyperlink":"https://www.mlb.com/world-baseball-classic"},"menuItems":[]},{"itemId":"c1ac7886-1d18-4ad8-9fc4-326ab4753144″,"textual content":"MLB Draft","properties":{"hyperlink":"https://www.mlb.com/draft/2023″,"seen":"true"},"menuItems":[]},{"itemId":"7e316d55-5379-4151-a0e5-828b6b4f8ba8″,"textual content":"All-Star Sport","properties":{"hyperlink":"https://www.mlb.com/all-star/","seen":"true"},"menuItems":[]},{"itemId":"de347a3e-0811-49db-aca7-d56d79b69cde","textual content":"MLB Pipeline","properties":{"hyperlink":"https://www.mlb.com/pipeline"},"menuItems":[]},{"itemId":"6efef6dd-bb02-4811-85f8-c8088d743fae","textual content":"Postseason Historical past","properties":{"hyperlink":"https://www.mlb.com/postseason/historical past"},"menuItems":[]},{"itemId":"6ee1c331-faa0-4865-a062-1c98a2f67c0d","textual content":"Nice Tales","properties":{"hyperlink":"/information/subject/longform","seen":"false"},"menuItems":[]}]},{"itemId":"ed72bef5-d993-4ffe-91d2-15abf6218c12″,"textual content":"Watch","properties":{"hyperlink":"/television?&affiliateId=mlbMENU"},"menuItems":[{"itemId":"d492eeb7-757f-4600-b3b3-77882293b208″,"text":"Video","properties":{},"menuItems":[{"itemId":"5031c87a-7b97-4db0-a447-d29e556f380c","text":"Search","properties":{"link":"https://www.mlb.com/video"},"menuItems":[]},{"itemId":"49538483-21da-4efb-9624-3b27c74823ad","textual content":"Statcast","properties":{"hyperlink":"https://www.mlb.com/video/subject/statcast"},"menuItems":[]},{"itemId":"5dbfda08-1915-42bc-a899-61f8906ede30″,"textual content":"MLB Community","properties":{"hyperlink":"https://www.mlb.com/community"},"menuItems":[]},{"itemId":"168e1c3a-56a8-49f4-8800-ef5ff3024c7d","textual content":"MLB Originals","properties":{"hyperlink":"https://www.mlb.com/followers/mlb-originals"},"menuItems":[]},{"itemId":"527369c6-59ed-47ec-b41f-2b71444bfeee","textual content":"Podcasts","properties":{"hyperlink":"https://www.mlb.com/followers/podcasts"},"menuItems":[]}]},{"itemId":"5dd37289-4d79-4b66-8359-1c5d0954f7f1″,"textual content":"MLB.TV","properties":{},"menuItems":[{"itemId":"6c2eca19-80b0-45e0-a481-53d6200992e3″,"text":"Watch & Listen Archives","properties":{"link":"/live-stream-games?&affiliateID=mlbMENU","visible":"false"},"menuItems":[]},{"itemId":"1ff93fa1-3ae4-40e3-b263-f34d1e3a70e1″,"textual content":"Purchase Offseason","properties":{"hyperlink":"/live-stream-games/subscribe?&affiliateId=mlbMENU","seen":"false"},"menuItems":[]},{"itemId":"5df3aa62-4f5b-479c-9669-4736862d0100″,"textual content":"Purchase MLB Audio","properties":{"hyperlink":"/live-stream-games/subscribe/mlb-audio?&affiliateId=mlbMENU","seen":"false"},"menuItems":[]},{"itemId":"6410ddb0-717a-4b20-b24e-7ca0053c4f6c","textual content":"Purchase MLB.TV","properties":{"hyperlink":"/live-stream-games/subscribe?&affiliateId=mlbMENU","seen":"true"},"menuItems":[]},{"itemId":"970ab45a-756b-41ab-a415-7ca4763ec42e","textual content":"Purchase At Bat","properties":{"hyperlink":"/live-stream-games/subscribe/at-bat?&affiliateId=mlbMENU","seen":"true"},"menuItems":[]},{"itemId":"ef4d2e49-aa20-4201-9d5f-ad47b709152f","textual content":"MLB.TV ST Schedule","properties":{"hyperlink":"https://www.mlb.com/live-stream-games/spring-training?&affiliateId=mlbMENU"},"menuItems":[]},{"itemId":"eb7e4c9b-2723-4af8-9e4c-c4f52be5efb2″,"textual content":"Watch & Hear","properties":{"hyperlink":"/live-stream-games?&affiliateID=mlbMENU","seen":"true"},"menuItems":[]},{"itemId":"18ca0078-fb25-40f0-98b9-05c2a605965b","textual content":"Assist Heart","properties":{"hyperlink":"/live-stream-games/help-center?&affiliateID=mlbMENU"},"menuItems":[]}]}]},{"itemId":"7c68f445-5095-46cc-bab3-73af6c921597″,"textual content":"Scores","properties":{"hyperlink":"https://www.mlb.com/scores","customProperties":"cell:true;amp:true;","seen":"true"},"menuItems":[]},{"itemId":"248fea7e-1d19-452a-bb5c-999e1a09b7cd","textual content":"Schedule","properties":{"hyperlink":"https://www.mlb.com/schedule","customProperties":"amp:true;cell:true;"},"menuItems":[{"itemId":"9d0474e2-3a0f-4993-a99f-f1df9c87a29c","text":"2023 World Baseball Classic","properties":{"link":"https://www.mlb.com/world-baseball-classic/schedule"},"menuItems":[]},{"itemId":"d92068f1-fb82-4b03-ae27-10f3e812b6fa","textual content":"2023 Common Season","properties":{"hyperlink":"https://www.mlb.com/schedule/2023-03-30″},"menuItems":[]},{"itemId":"d50ca7f4-b653-4c3a-a63b-c653bff0bbdc","textual content":"2023 Spring Coaching","properties":{"hyperlink":"https://www.mlb.com/schedule/"},"menuItems":[]},{"itemId":"f4010b7a-902c-41e0-b405-e0fa695b5c64″,"textual content":"2022 Common Season","properties":{"hyperlink":"https://www.mlb.com/schedule/2022-04-07″},"menuItems":[]},{"itemId":"2755030c-3503-4089-b6c2-b8e982459945″,"textual content":"2022 Postseason","properties":{"hyperlink":"https://www.mlb.com/postseason"},"menuItems":[]},{"itemId":"94c9d7e4-3477-4217-87f3-008d2290b9ee","textual content":"Necessary Dates","properties":{"hyperlink":"/schedule/occasions#important-dates"},"menuItems":[]},{"itemId":"3747c1bc-9b3d-43f5-bd04-d1274c59c02a","textual content":"Staff by Staff Schedule","properties":{"hyperlink":"https://www.mlb.com/schedule/team-by-team"},"menuItems":[]},{"itemId":"e75ecc62-7e72-4b53-9705-a23e2b511f83″,"textual content":"Nationwide Broadcasts","properties":{"hyperlink":"https://www.mlb.com/live-stream-games/national-broadcast-schedule","seen":"false"},"menuItems":[]}]},{"itemId":"9efaf5e3-6a93-4e4f-b8af-1219110ecb30″,"textual content":"Stats","properties":{"hyperlink":"https://www.mlb.com/stats","customProperties":"cell:true;amp:true;"},"menuItems":[{"itemId":"41566816-1cb8-421f-9a4a-9ccdefa7ed69″,"text":"Statcast Leaders","properties":{"link":"https://baseballsavant.mlb.com/statcast_leaderboard"},"menuItems":[]},{"itemId":"2d0a2684-64c6-4d9f-87a1-a7cf9f661e2f","textual content":"Baseball Savant","properties":{"hyperlink":"https://baseballsavant.mlb.com/"},"menuItems":[]},{"itemId":"b9d0ae31-f31d-449b-82fb-5a77f59293ba","textual content":"High Prospect Stats","properties":{"hyperlink":"/prospects/stats/top-prospects?kind=all&minPA=1″},"menuItems":[]}]},{"itemId":"6af88ec1-9bfe-4494-abc0-898dc919a081″,"textual content":"Standings","properties":{"hyperlink":"https://www.mlb.com/standings","customProperties":"amp:true;"},"menuItems":[]},{"itemId":"15179b67-af8e-42a1-964c-45944e1ab986″,"textual content":"Youth","properties":{"hyperlink":"https://www.mlb.com/youth-baseball-softball"},"menuItems":[{"itemId":"0a04e27f-bcb1-4901-acc0-a14e9ebc5852″,"text":"Play Ball","properties":{"link":"https://www.mlb.com/play-ball"},"menuItems":[]},{"itemId":"f989fcab-01fa-4d66-8e11-6640be070816″,"textual content":"Youth Baseball & Softball","properties":{"hyperlink":"https://www.mlb.com/youth-baseball-softball"},"menuItems":[]}]},{"itemId":"8c842eeb-dedd-430c-a452-57a740d5c3df","textual content":"Gamers","properties":{"hyperlink":"https://www.mlb.com/gamers","customProperties":"","icon":"group","seen":"true"},"menuItems":[{"itemId":"2983d4a7-0410-41fe-8b08-35c866b373d5″,"text":"Prospect Rankings","properties":{"link":"https://www.mlb.com/prospects"},"menuItems":[]},{"itemId":"1f929714-240b-4834-b859-8066a592fa8e","textual content":"Depth Charts","properties":{"hyperlink":"https://www.mlb.com/workforce/roster/depth-chart"},"menuItems":[]},{"itemId":"a07b01b6-397e-450e-bd8d-7e00c6dd2a80″,"textual content":"MLB Gamers Affiliation","properties":{"hyperlink":"https://www.mlbplayers.com"},"menuItems":[]},{"itemId":"3de86763-c530-400b-a7de-1761c927d7bc","textual content":"Negro Leagues","properties":{"hyperlink":"https://www.mlb.com/historical past/negro-leagues"},"menuItems":[]}]},{"itemId":"98430c25-7924-4112-a70f-0b32fd31594f","textual content":"Groups","properties":{"hyperlink":"https://www.mlb.com/workforce","customProperties":"amp:true;module:teammodule;align:proper;"},"menuItems":[{"itemId":"9191834c-54c4-40a7-8aac-9745d3666084″,"text":"Team Module","properties":{"customProperties":"module:teammodule;"},"menuItems":[]}]},{"itemId":"397b9e10-6d65-4fc0-bbe6-8d07f5e8d3a8″,"textual content":"ES","properties":{"hyperlink":"https://www.mlb.com/es","customProperties":"align:proper;lang:es;label:Español","toolTip":"Español"},"menuItems":[{"itemId":"ceb83c80-eaf2-4dd4-bdc6-e23b1e11ae60″,"text":"日本語","properties":{"link":"http://www.mlb.jp/","customProperties":"lang:ja","visible":"false"},"menuItems":[]},{"itemId":"27ac6728-00c1-4965-963b-05d33268fb50″,"textual content":"한국어","properties":{"hyperlink":"https://www.mlbkor.com/","customProperties":"lang:ko","seen":"false"},"menuItems":[]}]}]},"locale":"en","reqPath":"/information/eloy-jimenez-returns-to-white-sox-from-world-baseball-classic","sharedNav":{"instanceId":"6c265854-d856-4f92-aea1-07dfe5cda020″,"title":"shared-nav","variables":[],"menuItems":[{"itemId":"93b3e9b2-65a9-4585-9185-03e255cb523c","text":"MLB.TV","properties":{"link":"https://www.mlb.com/tv?&affiliateId=clubMENU","icon":"watch","customProperties":"align:right;"},"menuItems":[{"itemId":"2d8d6ad8-dc2a-4971-9b12-f1853530c5d3″,"text":"Buy MLB.TV","properties":{"link":"https://www.mlb.com/live-stream-games/subscribe?&affiliateId=clubMENU"},"menuItems":[]},{"itemId":"38c2991b-6331-469b-bce7-c53ab3267bc6″,"textual content":"Purchase At Bat","properties":{"hyperlink":"https://www.mlb.com/live-stream-games/subscribe/at-bat?&affiliateId=clubMENU"},"menuItems":[]},{"itemId":"9d00394b-a033-4e99-8521-03642810c559″,"textual content":"MLB.TV ST Schedule","properties":{"hyperlink":"https://www.mlb.com/live-stream-games/spring-training?&affiliateId=clubMENU"},"menuItems":[]},{"itemId":"d54a2b21-9db9-4252-9ebe-e3a4b2a3cf83″,"textual content":"Watch & Hear","properties":{"hyperlink":"https://www.mlb.com/live-stream-games?&affiliateId=clubMENU"},"menuItems":[]},{"itemId":"2f433cfb-699a-43bb-ab54-d3b4a7269d8e","textual content":"Watch MLB.TV Docs & Options","properties":{"hyperlink":"https://www.mlb.com/television/featured?&affiliateId=clubMENU"},"menuItems":[]},{"itemId":"6254640c-2069-4447-822f-084d0a38f161″,"textual content":"MLB.TV Assist Heart","properties":{"hyperlink":"https://www.mlb.com/live-stream-games/help-center?&affiliateId=clubMENU"},"menuItems":[]}]},{"itemId":"d54d0be0-f610-4f8b-90ac-c246c361e2e2″,"textual content":"Fantasy","properties":{"hyperlink":"https://www.mlb.com/fantasy","customProperties":"","seen":"true"},"menuItems":[{"itemId":"5ec4bde4-6bc1-412b-a92b-6b7cb3b2f07c","text":"Yahoo Fantasy Baseball","properties":{"link":"http://yhoo.it/3aK5QQw","visible":"false","target":"_blank"},"menuItems":[]},{"itemId":"b2a63b51-03fc-423d-971e-1e566f6008f4″,"textual content":"MLB Rally","properties":{"hyperlink":"https://www.mlb.com/apps/rally","seen":"false"},"menuItems":[]},{"itemId":"f6929b88-632d-4a6f-ba73-8a64fccba1b0″,"textual content":"MLB Fast Decide","properties":{"hyperlink":"https://www.mlb.com/apps/rally/quickpick","seen":"false"},"menuItems":[]},{"itemId":"0ebe9e5d-3fc7-48d2-acb1-c33eb931b911″,"textual content":"MLB Beat the Streak","properties":{"hyperlink":"https://www.mlb.com/apps/beat-the-streak","seen":"false"},"menuItems":[]},{"itemId":"086bd307-a929-4414-9dd7-09bdac8d3f2e","textual content":"MLB MOONBLASTS Decide 'Em","properties":{"hyperlink":"https://www.mlb.com/sponsorship/ftx-moonblasts-pick-em","customProperties":"expires:1627754400″,"seen":"false"},"menuItems":[]},{"itemId":"14aa1d4b-0193-4670-a1fc-b4386d4977e8″,"textual content":"The Vault","properties":{"hyperlink":"https://www.mlb.com/the-vault","seen":"false"},"menuItems":[]},{"itemId":"4e0abdd4-8a0f-4bc5-838f-91dd2796041e","textual content":"MLB Dwelling Run Derby","properties":{"hyperlink":"https://www.mlb.com/fantasy/home-run-derby"},"menuItems":[]},{"itemId":"7d8dfda7-345a-46fa-82dc-105068ba223e","textual content":"Season Decide 'Em","properties":{"hyperlink":"https://www.mlb.com/season-pick-em?affiliateId=spe-fantasynav-club-2021″,"seen":"false"},"menuItems":[]},{"itemId":"6eda396d-199b-4772-b3c9-c0b032513b6c","textual content":"MLB Pre-Decide (AUS)","properties":{"customProperties":"","hyperlink":"https://www.mlb.com/pre-pick/tab","seen":"false"},"menuItems":[]},{"itemId":"9f1ff266-0ed8-4adb-ba77-428d1871b237″,"textual content":"Nearer Report","properties":{"hyperlink":"https://www.mlb.com/closer-report","seen":"false"},"menuItems":[]},{"itemId":"4c4f57bd-e31a-46c9-8f73-0fa2227451d3″,"textual content":"Prospect Rankings","properties":{"hyperlink":"https://www.mlb.com/prospects"},"menuItems":[]},{"itemId":"1ebe4dc3-2c6a-469f-be59-474fe14dbbd7″,"textual content":"MLB Champions","properties":{"hyperlink":"https://www.mlbc.app/?ref=mlbcom","goal":"_blank","seen":"false"},"menuItems":[]}]},{"itemId":"d1f61f89-9fd0-4f03-be17-2c5e128711a4″,"textual content":"Apps","properties":{"hyperlink":"/apps"},"menuItems":[{"itemId":"83ac2ddf-414b-47d1-afec-ffacd068ab57″,"text":"MLB","properties":{"link":"/apps/mlb-app"},"menuItems":[]},{"itemId":"83dbba73-02ac-4ba0-bebf-2c62ef04c19e","textual content":"MLB Rally","properties":{"hyperlink":"https://www.mlb.com/apps/rally","seen":"false"},"menuItems":[]},{"itemId":"26fda476-348c-4f42-aa7c-92d1f9b1bf5c","textual content":"MLB Beat the Streak","properties":{"hyperlink":"https://www.mlb.com/apps/beat-the-streak","seen":"false"},"menuItems":[]},{"itemId":"e09e6978-fcf7-4c2f-8387-59d83b7be38e","textual content":"MLB Ballpark","properties":{"hyperlink":"/apps/ballpark"},"menuItems":[]},{"itemId":"86320a6b-11a1-4312-8eeb-a6c44f293f6c","textual content":"MLB Play","properties":{"hyperlink":"https://www.mlb.com/play"},"menuItems":[]},{"itemId":"5e7b8019-9484-4872-abd7-8b963cd5969e","textual content":"MiLB First Pitch","properties":{"hyperlink":"https://www.milb.com/about/first-pitch"},"menuItems":[]},{"itemId":"4fd8c1f8-a753-4501-916c-663390f1a566″,"textual content":"MLB Dwelling Run Derby","properties":{"hyperlink":"https://www.mlb.com/fantasy/home-run-derby"},"menuItems":[]},{"itemId":"9d8dfe8b-be1a-4ebf-9509-6bd0165a868e","textual content":"MLB FAQs","properties":{"hyperlink":"/apps/mlb-app/faq-apple"},"menuItems":[]},{"itemId":"df4e8527-e357-4272-bcf7-61876ed9455d","textual content":"MLB Ballpark FAQs","properties":{"hyperlink":"/apps/ballpark/faq-apple","seen":"true"},"menuItems":[]},{"itemId":"0ee38329-4c3c-48f5-86c7-04a58c24c006″,"textual content":"MLB Play FAQs","properties":{"hyperlink":"https://www.mlb.com/assist/play/frequently-asked-questions"},"menuItems":[]},{"itemId":"c2943c65-a843-437a-9ef4-4ccfe5be088f","textual content":"MLB Rally FAQs","properties":{"hyperlink":"https://www.mlb.com/apps/rally/faq-apple","seen":"false"},"menuItems":[]}]}]},"styleProps":{},"teamNameSlug":"","teamsData":[{"springLeague":{"id":114,"name":"Cactus League","link":"/api/v1/league/114″,"abbreviation":"CL"},"allStarStatus":"N","id":133,"name":"Oakland Athletics","link":"/api/v1/teams/133″,"season":2023,"venue":{"id":10,"name":"Oakland Coliseum","link":"/api/v1/venues/10″,"location":{"address1″:"7000 Coliseum Way","city":"Oakland","state":"California","stateAbbrev":"CA","postalCode":"94621″,"defaultCoordinates":{"latitude":37.751511,"longitude":-122.200698},"country":"USA","phone":"(510) 638-4900″},"timeZone":{"id":"America/Los_Angeles","offset":-7,"tz":"PDT"},"active":true,"season":"2023″},"springVenue":{"id":2507,"link":"/api/v1/venues/2507″},"teamCode":"oak","fileCode":"oak","abbreviation":"OAK","teamName":"Athletics","locationName":"Oakland","firstYearOfPlay":"1901″,"league":{"id":103,"name":"American League","link":"/api/v1/league/103″},"division":{"id":200,"name":"American League West","link":"/api/v1/divisions/200″},"sport":{"id":1,"link":"/api/v1/sports/1″,"name":"Major League Baseball"},"shortName":"Oakland","franchiseName":"Oakland","clubName":"Athletics","active":true},{"springLeague":{"id":115,"name":"Grapefruit League","link":"/api/v1/league/115″,"abbreviation":"GL"},"allStarStatus":"N","id":134,"name":"Pittsburgh Pirates","link":"/api/v1/teams/134″,"season":2023,"venue":{"id":31,"name":"PNC Park","link":"/api/v1/venues/31″,"location":{"address1″:"115 Federal Street","city":"Pittsburgh","state":"Pennsylvania","stateAbbrev":"PA","postalCode":"15212″,"defaultCoordinates":{"latitude":40.446904,"longitude":-80.005753},"country":"USA","phone":"(412) 323-5000″},"timeZone":{"id":"America/New_York","offset":-4,"tz":"EDT"},"active":true,"season":"2023″},"springVenue":{"id":2526,"link":"/api/v1/venues/2526″},"teamCode":"pit","fileCode":"pit","abbreviation":"PIT","teamName":"Pirates","locationName":"Pittsburgh","firstYearOfPlay":"1882″,"league":{"id":104,"name":"National League","link":"/api/v1/league/104″},"division":{"id":205,"name":"National League Central","link":"/api/v1/divisions/205″},"sport":{"id":1,"link":"/api/v1/sports/1″,"name":"Major League Baseball"},"shortName":"Pittsburgh","franchiseName":"Pittsburgh","clubName":"Pirates","active":true},{"springLeague":{"id":114,"name":"Cactus League","link":"/api/v1/league/114″,"abbreviation":"CL"},"allStarStatus":"N","id":135,"name":"San Diego Padres","link":"/api/v1/teams/135″,"season":2023,"venue":{"id":2680,"name":"Petco Park","link":"/api/v1/venues/2680″,"location":{"address1″:"100 Park Boulevard","city":"San Diego","state":"California","stateAbbrev":"CA","postalCode":"92101″,"defaultCoordinates":{"latitude":32.707861,"longitude":-117.157278},"country":"USA","phone":"(619) 795-5000″},"timeZone":{"id":"America/Los_Angeles","offset":-7,"tz":"PDT"},"active":true,"season":"2023″},"springVenue":{"id":2530,"link":"/api/v1/venues/2530″},"teamCode":"sdn","fileCode":"sd","abbreviation":"SD","teamName":"Padres","locationName":"San Diego","firstYearOfPlay":"1968″,"league":{"id":104,"name":"National League","link":"/api/v1/league/104″},"division":{"id":203,"name":"National League West","link":"/api/v1/divisions/203″},"sport":{"id":1,"link":"/api/v1/sports/1″,"name":"Major League Baseball"},"shortName":"San Diego","franchiseName":"San Diego","clubName":"Padres","active":true},{"springLeague":{"id":114,"name":"Cactus League","link":"/api/v1/league/114″,"abbreviation":"CL"},"allStarStatus":"N","id":136,"name":"Seattle Mariners","link":"/api/v1/teams/136″,"season":2023,"venue":{"id":680,"name":"T-Mobile Park","link":"/api/v1/venues/680″,"location":{"address1″:"P.O. Box 4100″,"city":"Seattle","state":"Washington","stateAbbrev":"WA","postalCode":"98104″,"defaultCoordinates":{"latitude":47.591333,"longitude":-122.33251},"country":"USA","phone":"(206) 346-4000″},"timeZone":{"id":"America/Los_Angeles","offset":-7,"tz":"PDT"},"active":true,"season":"2023″},"springVenue":{"id":2530,"link":"/api/v1/venues/2530″},"teamCode":"sea","fileCode":"sea","abbreviation":"SEA","teamName":"Mariners","locationName":"Seattle","firstYearOfPlay":"1977″,"league":{"id":103,"name":"American League","link":"/api/v1/league/103″},"division":{"id":200,"name":"American League West","link":"/api/v1/divisions/200″},"sport":{"id":1,"link":"/api/v1/sports/1″,"name":"Major League Baseball"},"shortName":"Seattle","franchiseName":"Seattle","clubName":"Mariners","active":true},{"springLeague":{"id":114,"name":"Cactus League","link":"/api/v1/league/114″,"abbreviation":"CL"},"allStarStatus":"N","id":137,"name":"San Francisco Giants","link":"/api/v1/teams/137″,"season":2023,"venue":{"id":2395,"name":"Oracle Park","link":"/api/v1/venues/2395″,"location":{"address1″:"24 Willie Mays Plaza","city":"San Francisco","state":"California","stateAbbrev":"CA","postalCode":"94107″,"defaultCoordinates":{"latitude":37.778383,"longitude":-122.389448},"country":"USA","phone":"(415) 972-2000″},"timeZone":{"id":"America/Los_Angeles","offset":-7,"tz":"PDT"},"active":true,"season":"2023″},"springVenue":{"id":2532,"link":"/api/v1/venues/2532″},"teamCode":"sfn","fileCode":"sf","abbreviation":"SF","teamName":"Giants","locationName":"San Francisco","firstYearOfPlay":"1883″,"league":{"id":104,"name":"National League","link":"/api/v1/league/104″},"division":{"id":203,"name":"National League West","link":"/api/v1/divisions/203″},"sport":{"id":1,"link":"/api/v1/sports/1″,"name":"Major League Baseball"},"shortName":"San Francisco","franchiseName":"San Francisco","clubName":"Giants","active":true},{"springLeague":{"id":115,"name":"Grapefruit League","link":"/api/v1/league/115″,"abbreviation":"GL"},"allStarStatus":"N","id":138,"name":"St. Louis Cardinals","link":"/api/v1/teams/138″,"season":2023,"venue":{"id":2889,"name":"Busch Stadium","link":"/api/v1/venues/2889″,"location":{"address1″:"700 Clark Street","city":"St. Louis","state":"Missouri","stateAbbrev":"MO","postalCode":"63102″,"defaultCoordinates":{"latitude":38.62256667,"longitude":-90.19286667},"country":"USA","phone":"(314) 345-9600″},"timeZone":{"id":"America/Chicago","offset":-5,"tz":"CDT"},"active":true,"season":"2023″},"springVenue":{"id":2520,"link":"/api/v1/venues/2520″},"teamCode":"sln","fileCode":"stl","abbreviation":"STL","teamName":"Cardinals","locationName":"St. Louis","firstYearOfPlay":"1892″,"league":{"id":104,"name":"National League","link":"/api/v1/league/104″},"division":{"id":205,"name":"National League Central","link":"/api/v1/divisions/205″},"sport":{"id":1,"link":"/api/v1/sports/1″,"name":"Major League Baseball"},"shortName":"St. Louis","franchiseName":"St. Louis","clubName":"Cardinals","active":true},{"springLeague":{"id":115,"name":"Grapefruit League","link":"/api/v1/league/115″,"abbreviation":"GL"},"allStarStatus":"N","id":139,"name":"Tampa Bay Rays","link":"/api/v1/teams/139″,"season":2023,"venue":{"id":12,"name":"Tropicana Field","link":"/api/v1/venues/12″,"location":{"address1″:"One Tropicana Drive","city":"St. Petersburg","state":"Florida","stateAbbrev":"FL","postalCode":"33705″,"defaultCoordinates":{"latitude":27.767778,"longitude":-82.6525},"country":"USA","phone":"(727) 825-3137″},"timeZone":{"id":"America/New_York","offset":-4,"tz":"EDT"},"active":true,"season":"2023″},"springVenue":{"id":2534,"link":"/api/v1/venues/2534″},"teamCode":"tba","fileCode":"tb","abbreviation":"TB","teamName":"Rays","locationName":"St. Petersburg","firstYearOfPlay":"1996″,"league":{"id":103,"name":"American League","link":"/api/v1/league/103″},"division":{"id":201,"name":"American League East","link":"/api/v1/divisions/201″},"sport":{"id":1,"link":"/api/v1/sports/1″,"name":"Major League Baseball"},"shortName":"Tampa Bay","franchiseName":"Tampa Bay","clubName":"Rays","active":true},{"springLeague":{"id":114,"name":"Cactus League","link":"/api/v1/league/114″,"abbreviation":"CL"},"allStarStatus":"N","id":140,"name":"Texas Rangers","link":"/api/v1/teams/140″,"season":2023,"venue":{"id":5325,"name":"Globe Life Field","link":"/api/v1/venues/5325″,"location":{"address1″:"734 Stadium Drive","city":"Arlington","state":"Texas","stateAbbrev":"TX","postalCode":"76011″,"defaultCoordinates":{"latitude":32.747299,"longitude":-97.081818},"country":"USA","phone":"(817) 533-1972″},"timeZone":{"id":"America/Chicago","offset":-5,"tz":"CDT"},"active":true,"season":"2023″},"springVenue":{"id":2603,"link":"/api/v1/venues/2603″},"teamCode":"tex","fileCode":"tex","abbreviation":"TEX","teamName":"Rangers","locationName":"Arlington","firstYearOfPlay":"1961″,"league":{"id":103,"name":"American League","link":"/api/v1/league/103″},"division":{"id":200,"name":"American League West","link":"/api/v1/divisions/200″},"sport":{"id":1,"link":"/api/v1/sports/1″,"name":"Major League Baseball"},"shortName":"Texas","franchiseName":"Texas","clubName":"Rangers","active":true},{"springLeague":{"id":115,"name":"Grapefruit League","link":"/api/v1/league/115″,"abbreviation":"GL"},"allStarStatus":"N","id":141,"name":"Toronto Blue Jays","link":"/api/v1/teams/141″,"season":2023,"venue":{"id":14,"name":"Rogers Centre","link":"/api/v1/venues/14″,"location":{"address1″:"1 Blue Jays Way, Suite 3200″,"city":"Toronto","state":"Ontario","stateAbbrev":"ON","postalCode":"M5V1J1″,"defaultCoordinates":{"latitude":43.64155,"longitude":-79.38915},"country":"Canada","phone":"(416) 341-1000″},"timeZone":{"id":"America/Toronto","offset":-4,"tz":"EDT"},"active":true,"season":"2023″},"springVenue":{"id":2536,"link":"/api/v1/venues/2536″},"teamCode":"tor","fileCode":"tor","abbreviation":"TOR","teamName":"Blue Jays","locationName":"Toronto","firstYearOfPlay":"1977″,"league":{"id":103,"name":"American League","link":"/api/v1/league/103″},"division":{"id":201,"name":"American League East","link":"/api/v1/divisions/201″},"sport":{"id":1,"link":"/api/v1/sports/1″,"name":"Major League Baseball"},"shortName":"Toronto","franchiseName":"Toronto","clubName":"Blue Jays","active":true},{"springLeague":{"id":115,"name":"Grapefruit League","link":"/api/v1/league/115″,"abbreviation":"GL"},"allStarStatus":"N","id":142,"name":"Minnesota Twins","link":"/api/v1/teams/142″,"season":2023,"venue":{"id":3312,"name":"Target Field","link":"/api/v1/venues/3312″,"location":{"address1″:"1 Twins Way","city":"Minneapolis","state":"Minnesota","stateAbbrev":"MN","postalCode":"55403″,"defaultCoordinates":{"latitude":44.981829,"longitude":-93.277891},"country":"USA","phone":"(612) 659-3400″},"timeZone":{"id":"America/Chicago","offset":-5,"tz":"CDT"},"active":true,"season":"2023″},"springVenue":{"id":2862,"link":"/api/v1/venues/2862″},"teamCode":"min","fileCode":"min","abbreviation":"MIN","teamName":"Twins","locationName":"Minneapolis","firstYearOfPlay":"1901″,"league":{"id":103,"name":"American League","link":"/api/v1/league/103″},"division":{"id":202,"name":"American League Central","link":"/api/v1/divisions/202″},"sport":{"id":1,"link":"/api/v1/sports/1″,"name":"Major League Baseball"},"shortName":"Minnesota","franchiseName":"Minnesota","clubName":"Twins","active":true},{"springLeague":{"id":115,"name":"Grapefruit League","link":"/api/v1/league/115″,"abbreviation":"GL"},"allStarStatus":"N","id":143,"name":"Philadelphia Phillies","link":"/api/v1/teams/143″,"season":2023,"venue":{"id":2681,"name":"Citizens Bank Park","link":"/api/v1/venues/2681″,"location":{"address1″:"One Citizens Bank Way","city":"Philadelphia","state":"Pennsylvania","stateAbbrev":"PA","postalCode":"19148″,"defaultCoordinates":{"latitude":39.90539086,"longitude":-75.16716957},"country":"USA","phone":"(215) 463-6000″},"timeZone":{"id":"America/New_York","offset":-4,"tz":"EDT"},"active":true,"season":"2023″},"springVenue":{"id":2700,"link":"/api/v1/venues/2700″},"teamCode":"phi","fileCode":"phi","abbreviation":"PHI","teamName":"Phillies","locationName":"Philadelphia","firstYearOfPlay":"1883″,"league":{"id":104,"name":"National League","link":"/api/v1/league/104″},"division":{"id":204,"name":"National League East","link":"/api/v1/divisions/204″},"sport":{"id":1,"link":"/api/v1/sports/1″,"name":"Major League Baseball"},"shortName":"Philadelphia","franchiseName":"Philadelphia","clubName":"Phillies","active":true},{"springLeague":{"id":115,"name":"Grapefruit League","link":"/api/v1/league/115″,"abbreviation":"GL"},"allStarStatus":"N","id":144,"name":"Atlanta Braves","link":"/api/v1/teams/144″,"season":2023,"venue":{"id":4705,"name":"Truist Park","link":"/api/v1/venues/4705″,"location":{"address1″:"755 Battery Avenue","city":"Atlanta","state":"Georgia","stateAbbrev":"GA","postalCode":"30339″,"defaultCoordinates":{"latitude":33.890672,"longitude":-84.467641},"country":"USA"},"timeZone":{"id":"America/New_York","offset":-4,"tz":"EDT"},"active":true,"season":"2023″},"springVenue":{"id":5380,"link":"/api/v1/venues/5380″},"teamCode":"atl","fileCode":"atl","abbreviation":"ATL","teamName":"Braves","locationName":"Atlanta","firstYearOfPlay":"1871″,"league":{"id":104,"name":"National League","link":"/api/v1/league/104″},"division":{"id":204,"name":"National League East","link":"/api/v1/divisions/204″},"sport":{"id":1,"link":"/api/v1/sports/1″,"name":"Major League Baseball"},"shortName":"Atlanta","franchiseName":"Atlanta","clubName":"Braves","active":true},{"springLeague":{"id":114,"name":"Cactus League","link":"/api/v1/league/114″,"abbreviation":"CL"},"allStarStatus":"N","id":145,"name":"Chicago White Sox","link":"/api/v1/teams/145″,"season":2023,"venue":{"id":4,"name":"Guaranteed Rate Field","link":"/api/v1/venues/4″,"location":{"address1″:"333 West 35th Street","city":"Chicago","state":"Illinois","stateAbbrev":"IL","postalCode":"60616″,"defaultCoordinates":{"latitude":41.83,"longitude":-87.634167},"country":"USA","phone":"(312) 674-1000″},"timeZone":{"id":"America/Chicago","offset":-5,"tz":"CDT"},"active":true,"season":"2023″},"springVenue":{"id":3809,"link":"/api/v1/venues/3809″},"teamCode":"cha","fileCode":"cws","abbreviation":"CWS","teamName":"White Sox","locationName":"Chicago","firstYearOfPlay":"1901″,"league":{"id":103,"name":"American League","link":"/api/v1/league/103″},"division":{"id":202,"name":"American League Central","link":"/api/v1/divisions/202″},"sport":{"id":1,"link":"/api/v1/sports/1″,"name":"Major League Baseball"},"shortName":"Chi White Sox","franchiseName":"Chicago","clubName":"White Sox","active":true},{"springLeague":{"id":115,"name":"Grapefruit League","link":"/api/v1/league/115″,"abbreviation":"GL"},"allStarStatus":"N","id":146,"name":"Miami Marlins","link":"/api/v1/teams/146″,"season":2023,"venue":{"id":4169,"name":"loanDepot park","link":"/api/v1/venues/4169″,"location":{"address1″:"501 Marlins Way","city":"Miami","state":"Florida","stateAbbrev":"FL","postalCode":"33125″,"defaultCoordinates":{"latitude":25.77796236,"longitude":-80.21951795},"country":"USA"},"timeZone":{"id":"America/New_York","offset":-4,"tz":"EDT"},"active":true,"season":"2023″},"springVenue":{"id":2520,"link":"/api/v1/venues/2520″},"teamCode":"mia","fileCode":"mia","abbreviation":"MIA","teamName":"Marlins","locationName":"Miami","firstYearOfPlay":"1991″,"league":{"id":104,"name":"National League","link":"/api/v1/league/104″},"division":{"id":204,"name":"National League East","link":"/api/v1/divisions/204″},"sport":{"id":1,"link":"/api/v1/sports/1″,"name":"Major League Baseball"},"shortName":"Miami","franchiseName":"Miami","clubName":"Marlins","active":true},{"springLeague":{"id":115,"name":"Grapefruit League","link":"/api/v1/league/115″,"abbreviation":"GL"},"allStarStatus":"N","id":147,"name":"New York Yankees","link":"/api/v1/teams/147″,"season":2023,"venue":{"id":3313,"name":"Yankee Stadium","link":"/api/v1/venues/3313″,"location":{"address1″:"One East 161st Street","city":"Bronx","state":"New York","stateAbbrev":"NY","postalCode":"10451″,"defaultCoordinates":{"latitude":40.82919482,"longitude":-73.9264977},"country":"USA","phone":"(718) 293-4300″},"timeZone":{"id":"America/New_York","offset":-4,"tz":"EDT"},"active":true,"season":"2023″},"springVenue":{"id":2523,"link":"/api/v1/venues/2523″},"teamCode":"nya","fileCode":"nyy","abbreviation":"NYY","teamName":"Yankees","locationName":"Bronx","firstYearOfPlay":"1903″,"league":{"id":103,"name":"American League","link":"/api/v1/league/103″},"division":{"id":201,"name":"American League East","link":"/api/v1/divisions/201″},"sport":{"id":1,"link":"/api/v1/sports/1″,"name":"Major League Baseball"},"shortName":"NY Yankees","franchiseName":"New York","clubName":"Yankees","active":true},{"springLeague":{"id":114,"name":"Cactus League","link":"/api/v1/league/114″,"abbreviation":"CL"},"allStarStatus":"N","id":158,"name":"Milwaukee Brewers","link":"/api/v1/teams/158″,"season":2023,"venue":{"id":32,"name":"American Family Field","link":"/api/v1/venues/32″,"location":{"address1″:"One Brewers Way","city":"Milwaukee","state":"Wisconsin","stateAbbrev":"WI","postalCode":"53214″,"defaultCoordinates":{"latitude":43.02838,"longitude":-87.97099},"country":"USA","phone":"(414) 902-4400″},"timeZone":{"id":"America/Chicago","offset":-5,"tz":"CDT"},"active":true,"season":"2023″},"springVenue":{"id":2518,"link":"/api/v1/venues/2518″},"teamCode":"mil","fileCode":"mil","abbreviation":"MIL","teamName":"Brewers","locationName":"Milwaukee","firstYearOfPlay":"1968″,"league":{"id":104,"name":"National League","link":"/api/v1/league/104″},"division":{"id":205,"name":"National League Central","link":"/api/v1/divisions/205″},"sport":{"id":1,"link":"/api/v1/sports/1″,"name":"Major League Baseball"},"shortName":"Milwaukee","franchiseName":"Milwaukee","clubName":"Brewers","active":true},{"springLeague":{"id":114,"name":"Cactus League","link":"/api/v1/league/114″,"abbreviation":"CL"},"allStarStatus":"N","id":108,"name":"Los Angeles Angels","link":"/api/v1/teams/108″,"season":2023,"venue":{"id":1,"name":"Angel Stadium","link":"/api/v1/venues/1″,"location":{"address1″:"2000 Gene Autry Way","city":"Anaheim","state":"California","stateAbbrev":"CA","postalCode":"92806″,"defaultCoordinates":{"latitude":33.80019044,"longitude":-117.8823996},"country":"USA","phone":"(714) 940-2000″},"timeZone":{"id":"America/Los_Angeles","offset":-7,"tz":"PDT"},"active":true,"season":"2023″},"springVenue":{"id":2500,"link":"/api/v1/venues/2500″},"teamCode":"ana","fileCode":"ana","abbreviation":"LAA","teamName":"Angels","locationName":"Anaheim","firstYearOfPlay":"1961″,"league":{"id":103,"name":"American League","link":"/api/v1/league/103″},"division":{"id":200,"name":"American League West","link":"/api/v1/divisions/200″},"sport":{"id":1,"link":"/api/v1/sports/1″,"name":"Major League Baseball"},"shortName":"LA Angels","franchiseName":"Los Angeles","clubName":"Angels","active":true},{"springLeague":{"id":114,"name":"Cactus League","link":"/api/v1/league/114″,"abbreviation":"CL"},"allStarStatus":"N","id":109,"name":"Arizona Diamondbacks","link":"/api/v1/teams/109″,"season":2023,"venue":{"id":15,"name":"Chase Field","link":"/api/v1/venues/15″,"location":{"address1″:"401 East Jefferson Street","city":"Phoenix","state":"Arizona","stateAbbrev":"AZ","postalCode":"85004″,"defaultCoordinates":{"latitude":33.445302,"longitude":-112.066687},"country":"USA","phone":"(602) 462-6500″},"timeZone":{"id":"America/Phoenix","offset":-7,"tz":"MST"},"active":true,"season":"2023″},"springVenue":{"id":4249,"link":"/api/v1/venues/4249″},"teamCode":"ari","fileCode":"ari","abbreviation":"AZ","teamName":"D-backs","locationName":"Phoenix","firstYearOfPlay":"1996″,"league":{"id":104,"name":"National League","link":"/api/v1/league/104″},"division":{"id":203,"name":"National League West","link":"/api/v1/divisions/203″},"sport":{"id":1,"link":"/api/v1/sports/1″,"name":"Major League Baseball"},"shortName":"Arizona","franchiseName":"Arizona","clubName":"Diamondbacks","active":true},{"springLeague":{"id":115,"name":"Grapefruit League","link":"/api/v1/league/115″,"abbreviation":"GL"},"allStarStatus":"N","id":110,"name":"Baltimore Orioles","link":"/api/v1/teams/110″,"season":2023,"venue":{"id":2,"name":"Oriole Park at Camden Yards","link":"/api/v1/venues/2″,"location":{"address1″:"333 West Camden Street","city":"Baltimore","state":"Maryland","stateAbbrev":"MD","postalCode":"21201″,"defaultCoordinates":{"latitude":39.283787,"longitude":-76.621689},"country":"USA","phone":"(410) 685-9800″},"timeZone":{"id":"America/New_York","offset":-4,"tz":"EDT"},"active":true,"season":"2023″},"springVenue":{"id":2508,"link":"/api/v1/venues/2508″},"teamCode":"bal","fileCode":"bal","abbreviation":"BAL","teamName":"Orioles","locationName":"Baltimore","firstYearOfPlay":"1901″,"league":{"id":103,"name":"American League","link":"/api/v1/league/103″},"division":{"id":201,"name":"American League East","link":"/api/v1/divisions/201″},"sport":{"id":1,"link":"/api/v1/sports/1″,"name":"Major League Baseball"},"shortName":"Baltimore","franchiseName":"Baltimore","clubName":"Orioles","active":true},{"springLeague":{"id":115,"name":"Grapefruit League","link":"/api/v1/league/115″,"abbreviation":"GL"},"allStarStatus":"N","id":111,"name":"Boston Red Sox","link":"/api/v1/teams/111″,"season":2023,"venue":{"id":3,"name":"Fenway Park","link":"/api/v1/venues/3″,"location":{"address1″:"4 Yawkey Way","city":"Boston","state":"Massachusetts","stateAbbrev":"MA","postalCode":"2215″,"defaultCoordinates":{"latitude":42.346456,"longitude":-71.097441},"country":"USA","phone":"(617) 267-9440″},"timeZone":{"id":"America/New_York","offset":-4,"tz":"EDT"},"active":true,"season":"2023″},"springVenue":{"id":4309,"link":"/api/v1/venues/4309″},"teamCode":"bos","fileCode":"bos","abbreviation":"BOS","teamName":"Red Sox","locationName":"Boston","firstYearOfPlay":"1901″,"league":{"id":103,"name":"American League","link":"/api/v1/league/103″},"division":{"id":201,"name":"American League East","link":"/api/v1/divisions/201″},"sport":{"id":1,"link":"/api/v1/sports/1″,"name":"Major League Baseball"},"shortName":"Boston","franchiseName":"Boston","clubName":"Red Sox","active":true},{"springLeague":{"id":114,"name":"Cactus League","link":"/api/v1/league/114″,"abbreviation":"CL"},"allStarStatus":"N","id":112,"name":"Chicago Cubs","link":"/api/v1/teams/112″,"season":2023,"venue":{"id":17,"name":"Wrigley Field","link":"/api/v1/venues/17″,"location":{"address1″:"1060 West Addison","city":"Chicago","state":"Illinois","stateAbbrev":"IL","postalCode":"60613-4397″,"defaultCoordinates":{"latitude":41.948171,"longitude":-87.655503},"country":"USA","phone":"(773) 404-2827″},"timeZone":{"id":"America/Chicago","offset":-5,"tz":"CDT"},"active":true,"season":"2023″},"springVenue":{"id":4629,"link":"/api/v1/venues/4629″},"teamCode":"chn","fileCode":"chc","abbreviation":"CHC","teamName":"Cubs","locationName":"Chicago","firstYearOfPlay":"1874″,"league":{"id":104,"name":"National League","link":"/api/v1/league/104″},"division":{"id":205,"name":"National League Central","link":"/api/v1/divisions/205″},"sport":{"id":1,"link":"/api/v1/sports/1″,"name":"Major League Baseball"},"shortName":"Chi Cubs","franchiseName":"Chicago","clubName":"Cubs","active":true},{"springLeague":{"id":114,"name":"Cactus League","link":"/api/v1/league/114″,"abbreviation":"CL"},"allStarStatus":"N","id":113,"name":"Cincinnati Reds","link":"/api/v1/teams/113″,"season":2023,"venue":{"id":2602,"name":"Great American Ball Park","link":"/api/v1/venues/2602″,"location":{"address1″:"100 Main Street","city":"Cincinnati","state":"Ohio","stateAbbrev":"OH","postalCode":"45202-4109″,"defaultCoordinates":{"latitude":39.097389,"longitude":-84.506611},"country":"USA","phone":"(513) 765-7000″},"timeZone":{"id":"America/New_York","offset":-4,"tz":"EDT"},"active":true,"season":"2023″},"springVenue":{"id":3834,"link":"/api/v1/venues/3834″},"teamCode":"cin","fileCode":"cin","abbreviation":"CIN","teamName":"Reds","locationName":"Cincinnati","firstYearOfPlay":"1882″,"league":{"id":104,"name":"National League","link":"/api/v1/league/104″},"division":{"id":205,"name":"National League Central","link":"/api/v1/divisions/205″},"sport":{"id":1,"link":"/api/v1/sports/1″,"name":"Major League Baseball"},"shortName":"Cincinnati","franchiseName":"Cincinnati","clubName":"Reds","active":true},{"springLeague":{"id":114,"name":"Cactus League","link":"/api/v1/league/114″,"abbreviation":"CL"},"allStarStatus":"N","id":114,"name":"Cleveland Guardians","link":"/api/v1/teams/114″,"season":2023,"venue":{"id":5,"name":"Progressive Field","link":"/api/v1/venues/5″,"location":{"address1″:"2401 Ontario Street","city":"Cleveland","state":"Ohio","stateAbbrev":"OH","postalCode":"44115″,"defaultCoordinates":{"latitude":41.495861,"longitude":-81.685255},"country":"USA","phone":"(216) 420-4200″},"timeZone":{"id":"America/New_York","offset":-4,"tz":"EDT"},"active":true,"season":"2023″},"springVenue":{"id":3834,"link":"/api/v1/venues/3834″},"teamCode":"cle","fileCode":"cle","abbreviation":"CLE","teamName":"Guardians","locationName":"Cleveland","firstYearOfPlay":"1901″,"league":{"id":103,"name":"American League","link":"/api/v1/league/103″},"division":{"id":202,"name":"American League Central","link":"/api/v1/divisions/202″},"sport":{"id":1,"link":"/api/v1/sports/1″,"name":"Major League Baseball"},"shortName":"Cleveland","franchiseName":"Cleveland","clubName":"Guardians","active":true},{"springLeague":{"id":114,"name":"Cactus League","link":"/api/v1/league/114″,"abbreviation":"CL"},"allStarStatus":"N","id":115,"name":"Colorado Rockies","link":"/api/v1/teams/115″,"season":2023,"venue":{"id":19,"name":"Coors Field","link":"/api/v1/venues/19″,"location":{"address1″:"2001 Blake Street","city":"Denver","state":"Colorado","stateAbbrev":"CO","postalCode":"80205-2000″,"defaultCoordinates":{"latitude":39.756042,"longitude":-104.994136},"country":"USA","phone":"(303) 292-0200″},"timeZone":{"id":"America/Denver","offset":-6,"tz":"MDT"},"active":true,"season":"2023″},"springVenue":{"id":4249,"link":"/api/v1/venues/4249″},"teamCode":"col","fileCode":"col","abbreviation":"COL","teamName":"Rockies","locationName":"Denver","firstYearOfPlay":"1992″,"league":{"id":104,"name":"National League","link":"/api/v1/league/104″},"division":{"id":203,"name":"National League West","link":"/api/v1/divisions/203″},"sport":{"id":1,"link":"/api/v1/sports/1″,"name":"Major League Baseball"},"shortName":"Colorado","franchiseName":"Colorado","clubName":"Rockies","active":true},{"springLeague":{"id":115,"name":"Grapefruit League","link":"/api/v1/league/115″,"abbreviation":"GL"},"allStarStatus":"N","id":116,"name":"Detroit Tigers","link":"/api/v1/teams/116″,"season":2023,"venue":{"id":2394,"name":"Comerica Park","link":"/api/v1/venues/2394″,"location":{"address1″:"2100 Woodward Avenue","city":"Detroit","state":"Michigan","stateAbbrev":"MI","postalCode":"48201″,"defaultCoordinates":{"latitude":42.3391151,"longitude":-83.048695},"country":"USA","phone":"(313) 471-2000″},"timeZone":{"id":"America/Detroit","offset":-4,"tz":"EDT"},"active":true,"season":"2023″},"springVenue":{"id":2511,"link":"/api/v1/venues/2511″},"teamCode":"det","fileCode":"det","abbreviation":"DET","teamName":"Tigers","locationName":"Detroit","firstYearOfPlay":"1901″,"league":{"id":103,"name":"American League","link":"/api/v1/league/103″},"division":{"id":202,"name":"American League Central","link":"/api/v1/divisions/202″},"sport":{"id":1,"link":"/api/v1/sports/1″,"name":"Major League Baseball"},"shortName":"Detroit","franchiseName":"Detroit","clubName":"Tigers","active":true},{"springLeague":{"id":115,"name":"Grapefruit League","link":"/api/v1/league/115″,"abbreviation":"GL"},"allStarStatus":"N","id":117,"name":"Houston Astros","link":"/api/v1/teams/117″,"season":2023,"venue":{"id":2392,"name":"Minute Maid Park","link":"/api/v1/venues/2392″,"location":{"address1″:"501 Crawford Street","city":"Houston","state":"Texas","stateAbbrev":"TX","postalCode":"77002″,"defaultCoordinates":{"latitude":29.756967,"longitude":-95.355509},"country":"USA","phone":"(713) 259-8000″},"timeZone":{"id":"America/Chicago","offset":-5,"tz":"CDT"},"active":true,"season":"2023″},"springVenue":{"id":5000,"link":"/api/v1/venues/5000″},"teamCode":"hou","fileCode":"hou","abbreviation":"HOU","teamName":"Astros","locationName":"Houston","firstYearOfPlay":"1962″,"league":{"id":103,"name":"American League","link":"/api/v1/league/103″},"division":{"id":200,"name":"American League West","link":"/api/v1/divisions/200″},"sport":{"id":1,"link":"/api/v1/sports/1″,"name":"Major League Baseball"},"shortName":"Houston","franchiseName":"Houston","clubName":"Astros","active":true},{"springLeague":{"id":114,"name":"Cactus League","link":"/api/v1/league/114″,"abbreviation":"CL"},"allStarStatus":"N","id":118,"name":"Kansas City Royals","link":"/api/v1/teams/118″,"season":2023,"venue":{"id":7,"name":"Kauffman Stadium","link":"/api/v1/venues/7″,"location":{"address1″:"One Royal Way","city":"Kansas City","state":"Missouri","stateAbbrev":"MO","postalCode":"64129″,"defaultCoordinates":{"latitude":39.051567,"longitude":-94.480483},"country":"USA","phone":"(816) 921-8000″},"timeZone":{"id":"America/Chicago","offset":-5,"tz":"CDT"},"active":true,"season":"2023″},"springVenue":{"id":2603,"link":"/api/v1/venues/2603″},"teamCode":"kca","fileCode":"kc","abbreviation":"KC","teamName":"Royals","locationName":"Kansas City","firstYearOfPlay":"1968″,"league":{"id":103,"name":"American League","link":"/api/v1/league/103″},"division":{"id":202,"name":"American League Central","link":"/api/v1/divisions/202″},"sport":{"id":1,"link":"/api/v1/sports/1″,"name":"Major League Baseball"},"shortName":"Kansas City","franchiseName":"Kansas City","clubName":"Royals","active":true},{"springLeague":{"id":114,"name":"Cactus League","link":"/api/v1/league/114″,"abbreviation":"CL"},"allStarStatus":"N","id":119,"name":"Los Angeles Dodgers","link":"/api/v1/teams/119″,"season":2023,"venue":{"id":22,"name":"Dodger Stadium","link":"/api/v1/venues/22″,"location":{"address1″:"1000 Vin Scully Avenue","city":"Los Angeles","state":"California","stateAbbrev":"CA","postalCode":"90012-1199″,"defaultCoordinates":{"latitude":34.07368,"longitude":-118.24053},"country":"USA","phone":"(323) 224-1500″},"timeZone":{"id":"America/Los_Angeles","offset":-7,"tz":"PDT"},"active":true,"season":"2023″},"springVenue":{"id":3809,"link":"/api/v1/venues/3809″},"teamCode":"lan","fileCode":"la","abbreviation":"LAD","teamName":"Dodgers","locationName":"Los Angeles","firstYearOfPlay":"1884″,"league":{"id":104,"name":"National League","link":"/api/v1/league/104″},"division":{"id":203,"name":"National League West","link":"/api/v1/divisions/203″},"sport":{"id":1,"link":"/api/v1/sports/1″,"name":"Major League Baseball"},"shortName":"LA Dodgers","franchiseName":"Los Angeles","clubName":"Dodgers","active":true},{"springLeague":{"id":115,"name":"Grapefruit League","link":"/api/v1/league/115″,"abbreviation":"GL"},"allStarStatus":"N","id":120,"name":"Washington Nationals","link":"/api/v1/teams/120″,"season":2023,"venue":{"id":3309,"name":"Nationals Park","link":"/api/v1/venues/3309″,"location":{"address1″:"1500 South Capitol Street, SE","city":"Washington","state":"District of Columbia","stateAbbrev":"DC","postalCode":"20003-1507″,"defaultCoordinates":{"latitude":38.872861,"longitude":-77.007501},"country":"USA","phone":"(202) 349-0400″},"timeZone":{"id":"America/New_York","offset":-4,"tz":"EDT"},"active":true,"season":"2023″},"springVenue":{"id":5000,"link":"/api/v1/venues/5000″},"teamCode":"was","fileCode":"was","abbreviation":"WSH","teamName":"Nationals","locationName":"Washington","firstYearOfPlay":"1968″,"league":{"id":104,"name":"National League","link":"/api/v1/league/104″},"division":{"id":204,"name":"National League East","link":"/api/v1/divisions/204″},"sport":{"id":1,"link":"/api/v1/sports/1″,"name":"Major League Baseball"},"shortName":"Washington","franchiseName":"Washington","clubName":"Nationals","active":true},{"springLeague":{"id":115,"name":"Grapefruit League","link":"/api/v1/league/115″,"abbreviation":"GL"},"allStarStatus":"N","id":121,"name":"New York Mets","link":"/api/v1/teams/121″,"season":2023,"venue":{"id":3289,"name":"Citi Field","link":"/api/v1/venues/3289″,"location":{"address1″:"Citi Field","city":"Flushing","state":"New York","stateAbbrev":"NY","postalCode":"11368″,"defaultCoordinates":{"latitude":40.75753012,"longitude":-73.84559155},"country":"USA","phone":"(718) 507-6387″},"timeZone":{"id":"America/New_York","offset":-4,"tz":"EDT"},"active":true,"season":"2023″},"springVenue":{"id":2856,"link":"/api/v1/venues/2856″},"teamCode":"nyn","fileCode":"nym","abbreviation":"NYM","teamName":"Mets","locationName":"Flushing","firstYearOfPlay":"1962″,"league":{"id":104,"name":"National League","link":"/api/v1/league/104″},"division":{"id":204,"name":"National League East","link":"/api/v1/divisions/204″},"sport":{"id":1,"link":"/api/v1/sports/1″,"name":"Major League Baseball"},"shortName":"NY Mets","franchiseName":"New York","clubName":"Mets","active":true}]},"isApp":false,"isCookieNoTrackQueryParam":false,"isPremiumQueryParam":false,"lang":"en","newsletterServiceUrl":"https://us-central1-mlb-webeng-prod-39c3.cloudfunctions.web/email-newsletter","queryString":"","shareOptions":{"shareUrl":"https://www.mlb.com/information/eloy-jimenez-returns-to-white-sox-from-world-baseball-classic","twitterHandle":"mlb"},"storySlug":"eloy-jimenez-returns-to-white-sox-from-world-baseball-classic","topicSlug":"","userAgent":"Mozilla/5.0 (Macintosh; Intel Mac OS X 10_15_7) AppleWebKit/537.36 (KHTML, like Gecko) Chrome/107.0.0.0 Safari/537.36″,"googleTagManager":"GTM-TGJ9RZ"}}
window.adobeAnalytics = {"reportingSuiteId":"mlbglobal08,mlbcom08″,"linkInternalFilters":"mlb"}
window.globalState = {"tracking_title":"Main League Baseball","lang":"en"}
window.appId = "
/*–>*/
After repping DR, Jiménez praises intense worldwide rivalries, shifts focus to spring camp
March seventeenth, 2023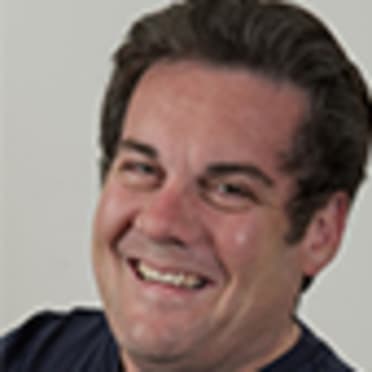 GLENDALE, Ariz. — Eloy Jiménez may have acquired a day or two to loosen up and get better following his competitors for the Dominican Republic within the 2023 World Baseball Traditional.
However there was Jiménez hitting cleanup and at designated hitter for the White Sox in Friday afternoon's 4-4 tie with the Cubs at Camelback Ranch after returning to Arizona Thursday.
"We're right here," mentioned a smiling Jiménez. "Why not? I must prepare for the season."
"I used to be going to offer him a day without work, and he was like, 'I wish to play,'" White Sox supervisor Pedro Grifol mentioned. "So all proper, let's play."
Jiménez went 5-for-11 with one double and two RBIs over three video games for the Dominican Republic, which ended at 2-2 in Pool D competitors and didn't advance regardless of being a pre-WBC favourite of quite a few prognosticators to win the championship. The 26-year-old seemed a bit wistful when briefly speaking about Venezuela and Puerto Rico ending above the Dominican Republic, but in addition raved in regards to the competitors.
Wednesday's 5-2 loss to Puerto Rico didn't have the specified outcomes, however Jiménez referred to as it among the best video games he's ever performed in. The White Sox rivalries with the Twins and Guardians are intense however pale compared.
"That was manner, manner, manner, manner, manner completely different," Jiménez mentioned. "Not even once we play towards the Cubs. The Cubs and White Sox have a rivalry, [but] Puerto Rico and Dominican have that rivalry outdoors of the sphere. It was loopy. I'd say that's the greatest sport I've ever performed, among the best video games I've ever been in. Hate to lose, however they performed nicely too. Credit score to them."
"He had a terrific expertise down there," Grifol mentioned. "That was a very good expertise for him and for these guys which can be enjoying within the WBC proper now. I'm completely happy they obtained this chance."
Tim Anderson, Lance Lynn, Kendall Graveman (Staff USA), Luis Robert, Yoán Moncada (Cuba) and José Ruiz (Venezuela) proceed on in WBC play and stay away from White Sox camp. Jiménez got here again to Cactus League motion on the proper time, with a full home in attendance Friday and one other one anticipated at house Saturday vs. the Dodgers.
In any other case, he must regulate from the frenzied WBC stadium crowds, with Jiménez shaking his head and laughing over among the issues he heard from the fired up and supportive followers through the video games.
"There have been lots of people there, and the world was watching the video games, so it was good," Jiménez mentioned. "I simply really feel actually good. The sector was packed, so it was loopy. All the fellows, even with all of the followers, it was nice."
The noticeably lighter Jimenez, who dropped roughly 25-30 kilos earlier than the beginning of camp, doubled in his first at-bat Friday towards the Cubs. He didn't wish to say something about how the offseason preparation and weight reduction have paid off past a need to maintain working. 
When contemplating his 17 at-bats over 4 video games within the 2021 American League Division Collection loss to Houston, Jiménez gave the sting to the World Baseball Traditional concerning general that means and depth. He's representing his nation, in spite of everything, which is one thing he want to do once more.
As for evaluating the WBC to the World Collection? Properly, Jiménez has no body of reference in that class. No less than, not but.
"After I play in a single, I'll let , as a result of I don't have the expertise of enjoying. I don't know evaluate that," Jiménez mentioned of the World Collection. "I do know the World Baseball Traditional was enjoyable. One thing I'll always remember, however not the outcome I needed. Now we're right here, preparing for the season, and that's an important factor."