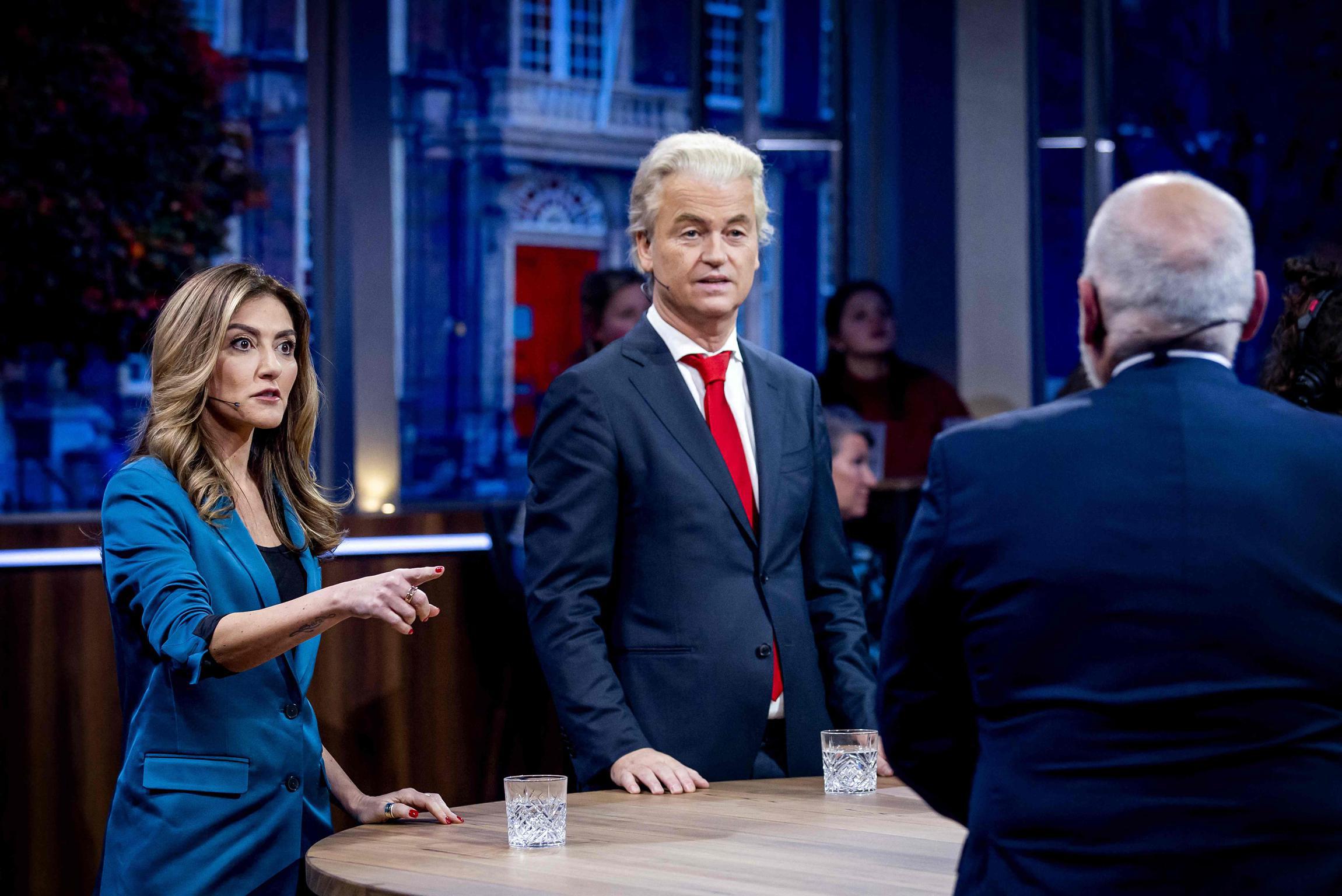 Dutch Leaders Emphasize Strong Positions in Debate, Addressing Asylum Crisis and VVD Crisis Ahead of Elections
Two days before the Netherlands House of Representatives elections, the leaders of the main political parties took part in a televised debate at the Ahoy in Rotterdam. The atmosphere was more civil than in previous debates, but the differences between left and right became clear once again.
On Monday evening, six party leaders – Dilan Yesilgöz (VVD), Frans Timmermans (GL-PvdA), Geert Wilders (PVV), Pieter Omtzigt (NSC), Rob Jetten (D66) and Caroline van der Plas (BBB) – were given the opportunity to address key issues facing the country. The themes for the debate were migration, climate change, and social security.
The climate change theme caused heated discussions among the participants, with some arguing that the Netherlands should increase its ambitions to combat climate change while others feared that such measures would be too costly for society. In particular, Geert Wilders of PVV strongly opposed any argument supporting a greener economy. He argued that people simply want to be able to make ends meet and pay their bills, but efforts to reduce carbon emissions will only add to their financial burden.
Similarly, when it came to immigration policy, there was a clear divide between those who wanted stricter measures and those who emphasized the importance of maintaining a welcoming approach for refugees and asylum seekers. Yesilgöz of VVD, Wilders of PVV, Omtzigt of NSC, and Van der Plas of BBB all supported stricter policies on immigration. However, Timmermans of GL-PvdA and Jetten of D66 continued to argue that this approach would undermine Dutch values as a hospitable nation.
Jetten also directly attacked Yesilgöz's VVD during his speech: "We are not dealing with an asylum crisis at all," he said. "But we are dealing with a VVD crisis because your party has been in control of migration policy for twelve years now." He accused Yesilgöz's party of being responsible for slow progress on returning criminal asylum seekers home and resolving overcrowding issues at refugee camps due to lack of leadership and decision-making skills.
However, there was some consensus among all participants on one issue: housing construction after the elections will be crucial for boosting economic growth in the country.
Tomorrow evening will feature a final televised debate between all party leaders leading up to election day at NOS.
Overall