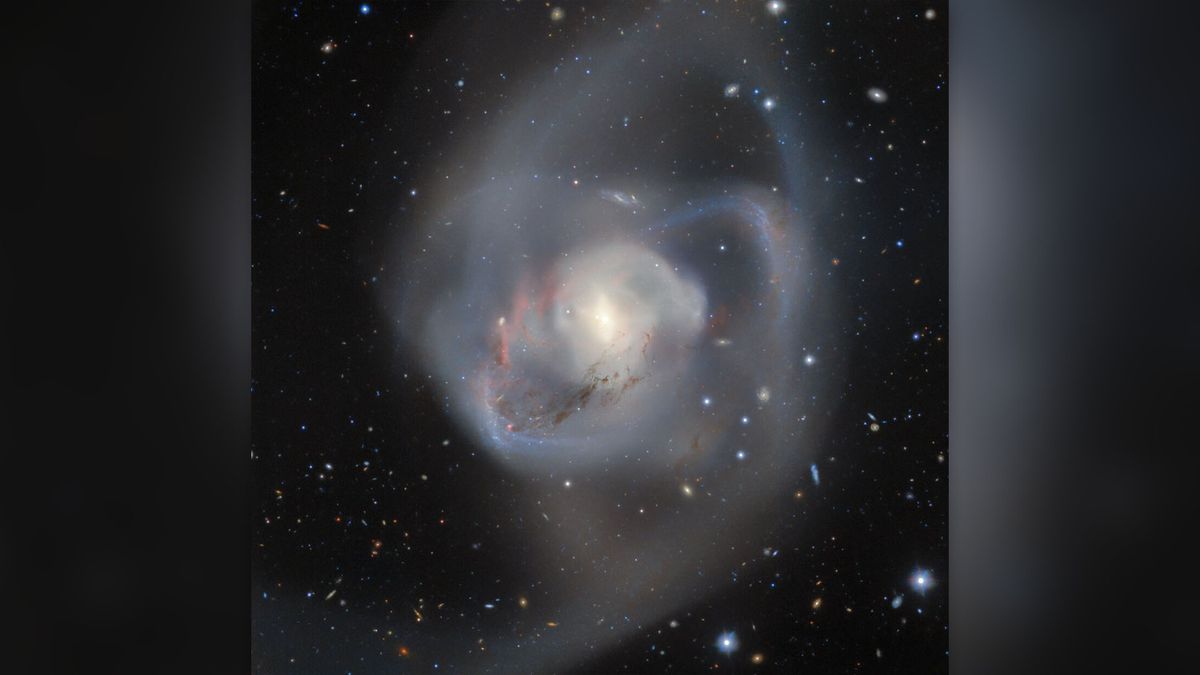 Cosmic Conflict: Stunning Space Photograph Captures Galaxies being Ripped Apart by Black Holes
The image captured on Oct. 25, 2023, of NGC 7727 reveals the aftermath of a collision between two spiral galaxies that occurred about a billion years ago in the constellation Aquarius. This image was taken from Cerro Pachón mountain in Chile and is unique because it shows the ultimate fate of our Milky Way galaxy while also featuring the closest pair of supermassive black holes to Earth ever recorded.
The image depicts bands of interstellar dust and gas, which showcase the tangled remnants of the collision between the two spiral galaxies. The merging process has resulted in the formation of a chaotic elliptical galaxy called NGC 7727, with this phenomenon being common among spiral galaxies. According to NASA, this process is thought to be responsible for creating all elliptical galaxies.
NGC 7727 is particularly interesting due to what's happening to its nuclei. Each galaxy contains a supermassive black hole, with one being significantly larger than the other at just 1,600 light-years apart. This proximity causes a gravitational tug-of-war between them that has led to an arrangement of stars and nebulas in NGC 7727's nucleus. It is predicted that these two black holes will merge within about 250 million years, producing gravitational waves.
This image offers insight into the future of our Milky Way galaxy, which is expected to merge with Andromeda (M31) in approximately four billion years. The image was taken by Gemini South telescope operated by NSF's NOIRLab and is available as a zoomable version on their website. Along with its twin Gemini North telescope, Gemini South covers