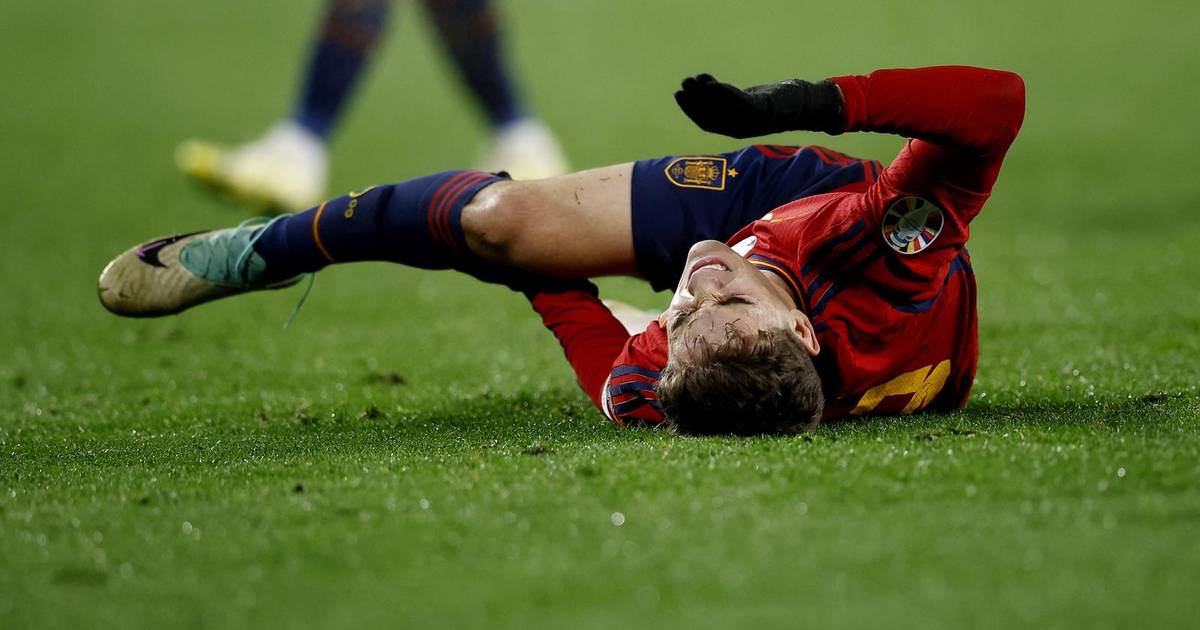 Barca Faces Backlash after Injuring Top Spanish Talent, Forcing Him to Miss Remainder of Season
According to Spanish newspaper Marca, Luis De la Fuente (62) faced a difficult day as a coach after the match between Spain and Georgia (3-1) in the qualifiers for the Euros. The match had been expected to be joyous, but it turned into one of the saddest moments for Spanish football fans when Gavi (19), a promising young talent, was forced to leave the game in the 26th minute due to pain in his right knee.
The atmosphere in the Furia dressing room was solemn as fears of a rupture of the anterior cruciate ligament were confirmed by the manager after the match. It is expected that Gavi's injury will be confirmed by the club during the day, and additional tests will be done to determine the extent of his injuries. However, it is already clear that Gavi will be out of commission until the end of the season.
Mundo Deportivo reported that there was great anger in Barcelona over the situation. The city's team has already secured a place in the Euros earlier, and they are upset that their player had to play in an irrelevant match. There are reports that Barcelona could potentially receive a consolation prize of between four and five million euros as compensation from FIFA for this unfortunate incident.