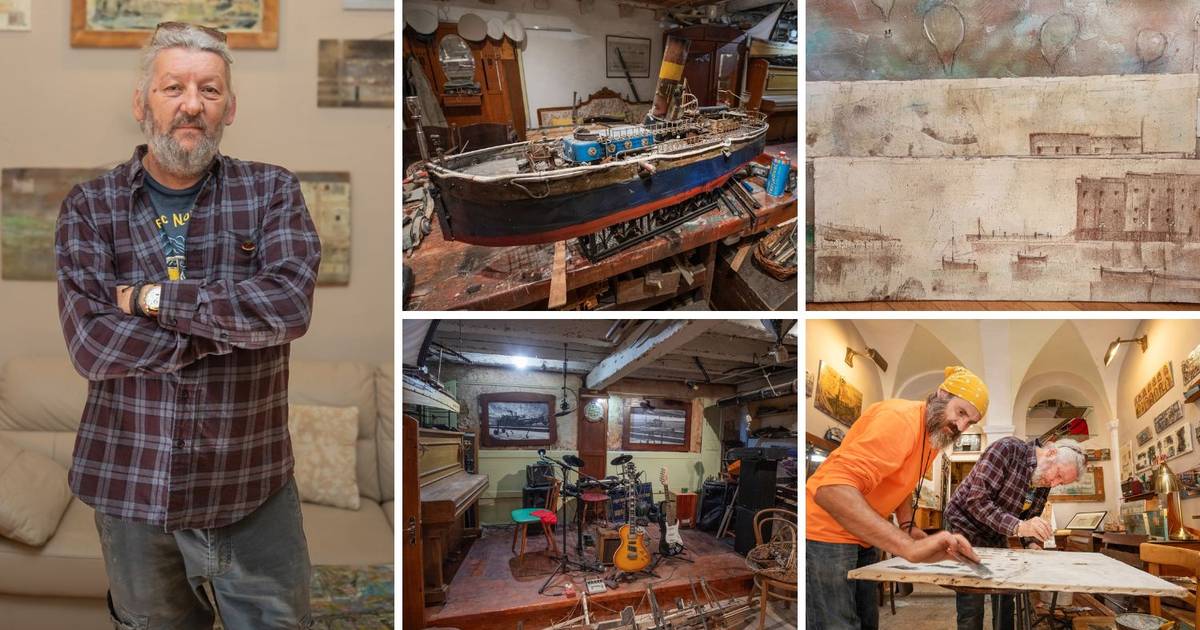 Actor Rediscovers Ancient Boat Building Skills in Dubrovnik
Igor Hajdarhodžić is a multitalented artist, performer, sculptor, caulker, merchant, designer, pedagogue, word juggler and painter. While he is best known to the general public as an actor, he explains that acting does not come naturally to him. Instead, it is a result of his formal training that he must continue to work hard at.
In his workshop in Dubrovnik, Igor lists off his many hobbies and interests. From drawing and painting to music and even creating massive iron structures, he devotes his time equally to all of them. He says that this allows his day to flow freely as he moves between different forms of artistic expression.
Despite spending 26 years in the theater world, Igor has recently shifted away from acting. He feels that the current theater scene does not provide satisfactory answers to the important questions that art should address. He reflects on his early days as an actor and shares memories from his time in the theater.
His experiences in theater led him down a path of artistic exploration and led him to develop skills in various fields such as art and shipbuilding. Through these hobbies, he found fulfillment and was able to pursue them further.
Igor's work in art also serves as a way for him to express his concerns about society and the exodus of people from Dubrovnik. Despite some dissatisfaction with state intervention in shipbuilding and lack of cultural appreciation for national heritage, he remains committed to restoring old ships and consulting on boat design. He attributes his success not only to his passion for these pursuits but also to allowing life guide his plans rather than relying solely on institutions for support.