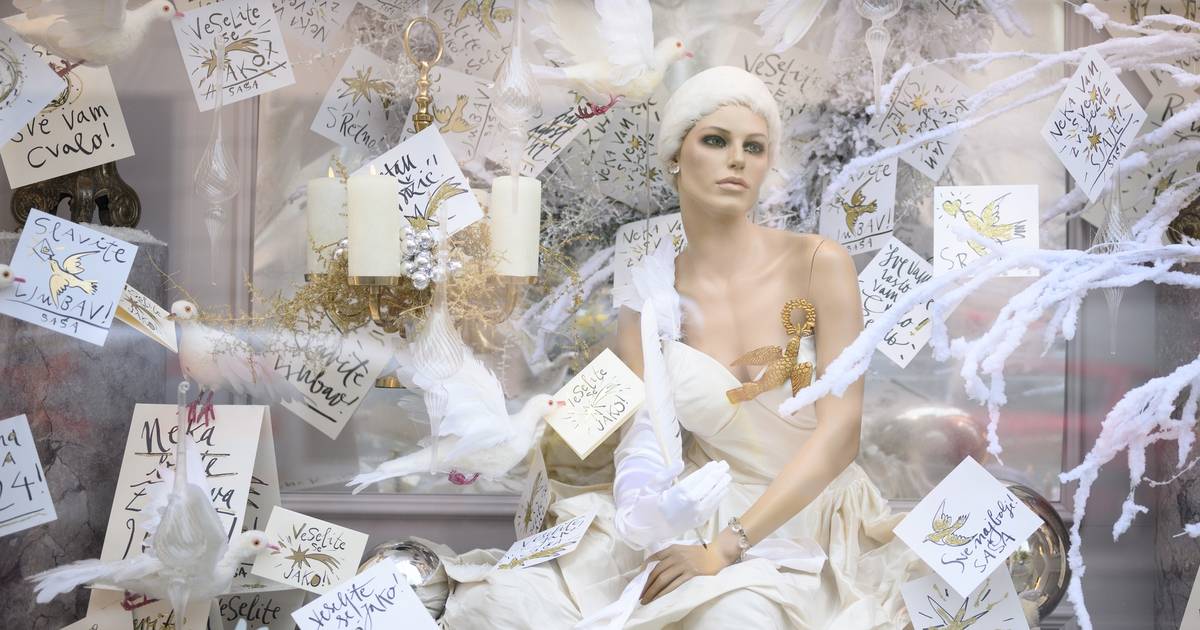 A Winter Wonderland: The Magical Atmosphere of Zagreb's Shop Windows
As we approach Advent, the streets of Zagreb are already feeling festive with decorations being put up in shop windows. One highly anticipated display is the intricate and carefully designed decorations in the window of artist Saša Šekoranja's flower studio, located on Držislavova Street. Each year, his window display features letters and greeting cards with heartfelt messages, from which pigeons weave a wreath and carry them out into the world.
According to Šekoranja, everything in the window is white, soft, and tranquil, just like in the song 'The first snow' by Gabi. The warm ambiance of this art installation is further enhanced by flickering candles, gold printing on the letters, and roses dipped in wax.
This festive display captures the spirit of the holiday season and brings joy to passersby. In addition to its visual appeal, the thoughtful design put into the display by Saša Šekoranja creates a sense of anticipation and excitement for the upcoming holiday season in Zagreb. The use of symbolic elements such as pigeons carrying good wishes into the world adds depth and meaning to the display, making it more than just a collection of decorations but rather a thoughtful and artistic expression of the holiday spirit. Overall, Saša Šekoranja's flower studio window display is a beautiful and heartwarming addition to Zagreb's festive atmosphere during Advent.